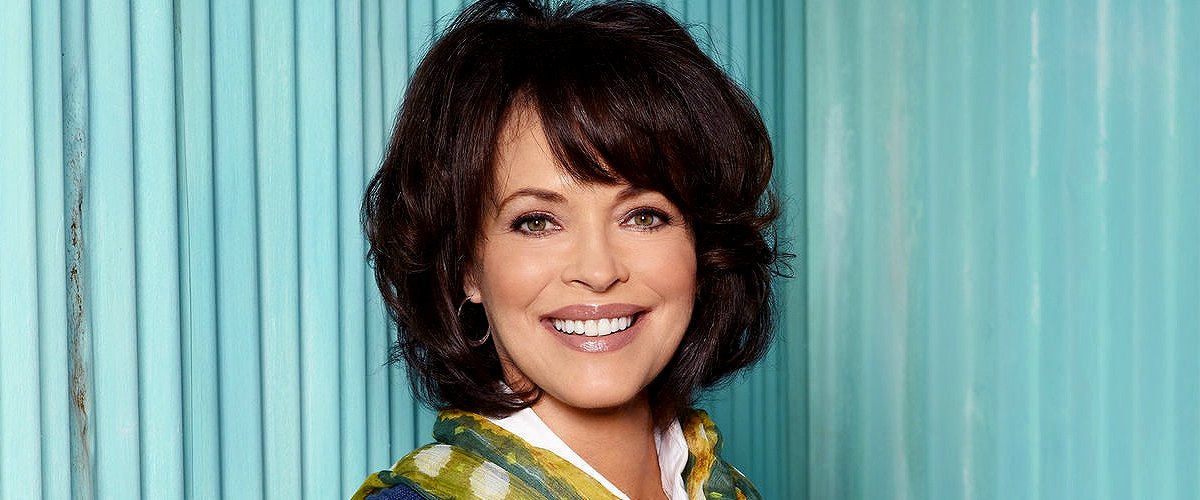 Getty Images
Mary Page Keller Looks Ageless at 59 — A Look at Her Life Including Her Husband and Two Sons

TV star Mary Page Keller continues to defy the laws of nature with her sizzling beauty at 59. Apart from a successful career spanning nearly four decades, the on-screen goddess is an unapologetic family woman.
In Hollywood, there are very few celebrities who have been able to balance their fame, and their tight work schedule with their family life quite as well as veteran actress Mary Page Keller has been able to do over the last few decades.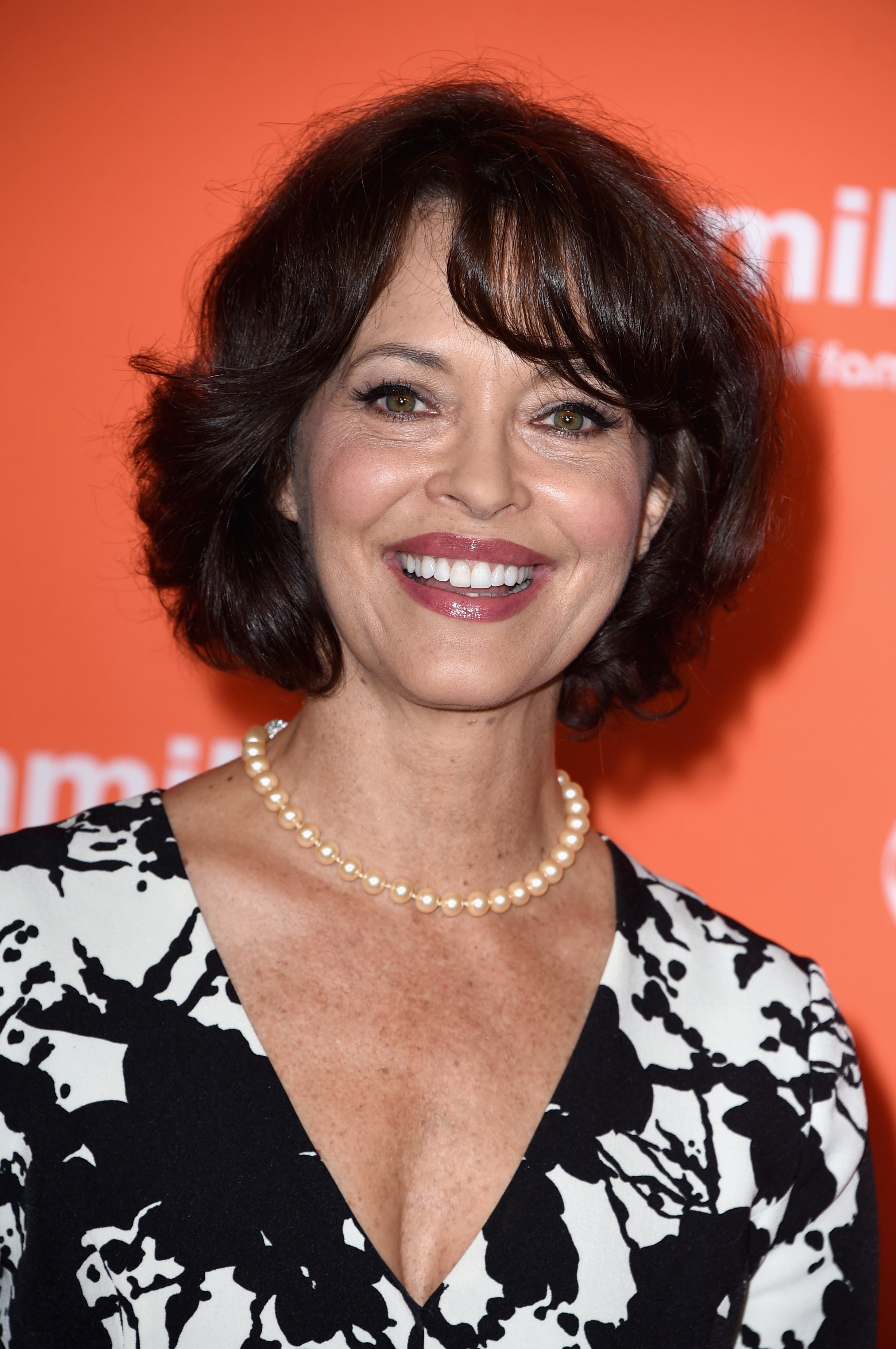 Mary Page Keller at The Beverly Hilton Hotel on July 15, 2014 | Photo: Getty Images
Keller has enjoyed a successful career spanning several decades, which has seen her feature in several soaps and sitcoms. Still, those close to the beautiful actress know that aside from her career, the most important thing to her is her husband and two grown-up sons.
A look through her social media, and it won't take too long to notice how much she dotes on her "boys," as she fondly refers to them. Here is more on her beautiful family.
MARY PAGE KELLER'S PERSONAL LIFE
Mary Page Keller was born March 3, 1961, in Monterey Park, California. Keller's mom, Janet Page, worked as an animator on past Disney hits like "Pinocchio," "Fantasia," and "Bambi."
Keller met her husband, actor Thomas Ian Griffith, while on the set of daytime soap opera "Another World," where she portrayed the character of Sally Frame between 1983 to 1985.
Six months after she joined the cast of the show, Thomas Ian Griffith auditioned for the role of Catlin Ewing, and Keller immediately was attracted to him.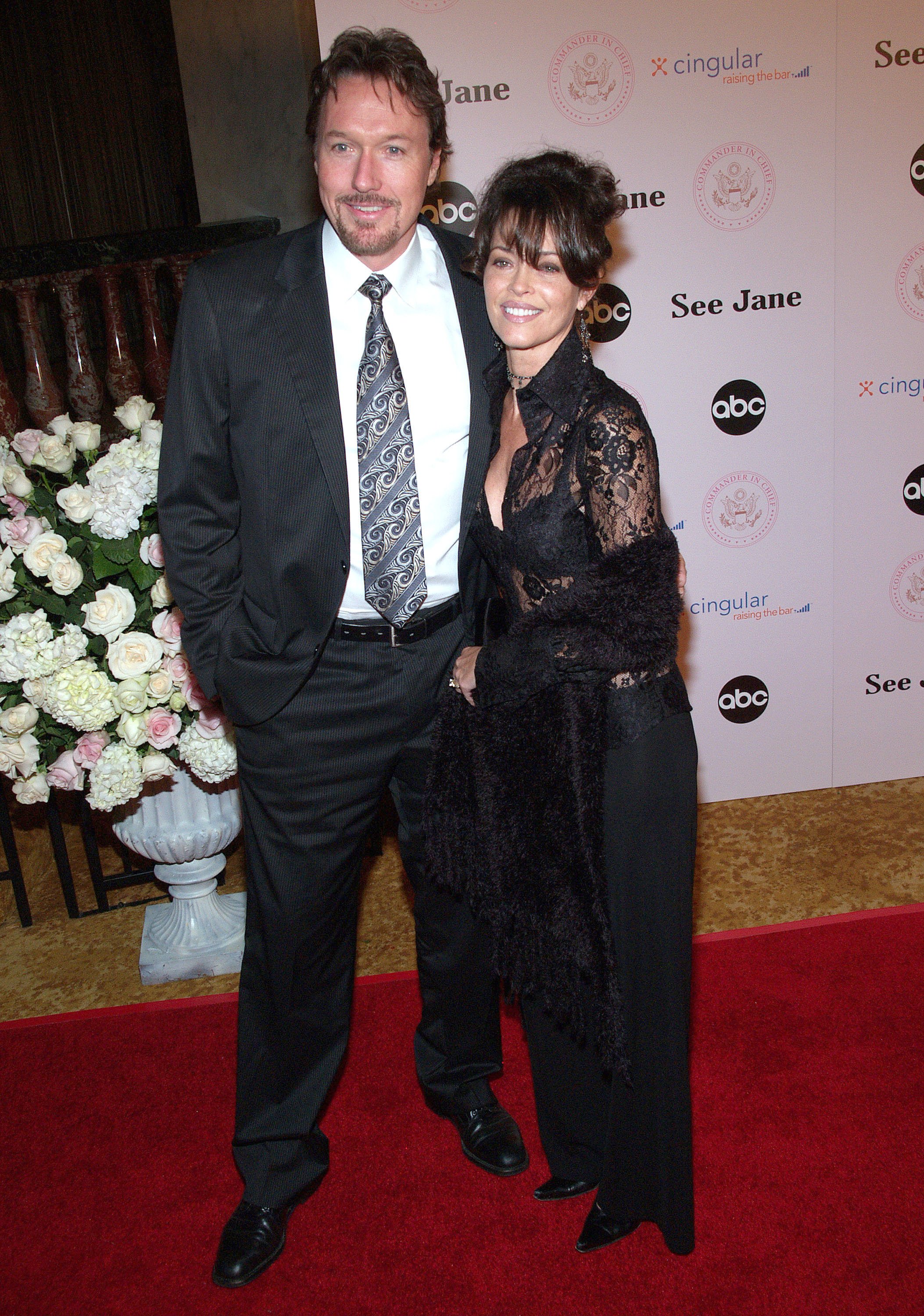 Thomas Griffith and Mary Page Keller during "Commander-in-Chief" Inaugural Ball and Premiere Screening on September 21, 2005 | Photo: Getty Images
The pair remained co-stars for another six months before they began dating, which coincided with the time their characters on the soap also started dating.
Mary Page Keller's "Another World" contract ended in 1985, but her on-screen chemistry with Griffith continued into their real lives, and their relationship outlived their time on the soap.In 1987, during an interview with PEOPLE, while describing her relationship with Griffith, she said:
"We're both headstrong, and we clash, but I've never met a man who looks out for my needs the way Thomas does."
After dating for over seven years, Keller and Griffith finally got married on November 16, 1991. The couple shares two sons, Conner O'Neil Griffith, who was born on June 3, 1994, and Eamon Michael Griffith was born on March 28, 1997.
Mary Page Keller's husband, Griffith, also enjoyed a successful acting career that saw him feature in several television and film productions. Thomas Ian Griffith's movies include "The Karate Kid Part III," "Vampires," "Cold Case," "The Closer," "Black Point," and many more.
The couple will celebrate their 29th wedding anniversary in the year, and they still seem to be very much in love. Last year, Keller took to her Twitter account to wish her husband a happy birthday, while describing him as her true love.
Meanwhile, Keller's eldest son Conner, 26, has followed in his maternal grandmother's footsteps with a career in digital animation, and the 59-year-old actress is proud of her son's line of work.
Keller's second son, Eamon Griffith, 23, is also in the entertainment industry, as he is pursuing a career in music. The talented singer has a YouTube channel where he regularly releases good tunes for his fans.
MARY PAGE KELLER'S CAREER
Mary Page Keller made her television debut on the daytime soap opera "Ryan's Hope" in 1982, and later she starred in "Another World," where she played the role of Sally Frame from 1983 to 1985.
She got her career breakthrough when she landed the character Laura Kelly in the Fox comedy series "Duet" from 1987 to 1989.
In the mid-90s, Keller made several guest appearances in television series including "The Practice," "The Closer," "Pretty Little Liars," "NCIS," "24," "Supernatural," "Castle," "Mad Men," amongst several others.
In 2012, the veteran actress joined the pilot for ABC Family drama series "Terminales," where she played the role of Sara, a widowed mother of two daughters, one of whom has been diagnosed with a terminal disease.
After a series of negotiations, ABC Family ordered "Chasing Life," (which was formerly "Terminales") to be a 13-episode series in 2013. The series premiered on ABC Family on June 10, 2014.
In a 2015 interview, while speaking about the season two of the series, Keller talked about the close relationship that exists between the casts of the show. During the interview, the mother of two also revealed that she is a big fan of the show.
Keller and her husband, Thomas Ian Griffith, have reduced their appearances on television and have taken up a new interest in screenwriting. The lovebirds are one of the longest-serving Hollywood couples and continue to set an example for the younger generation with their genuine love for each other.
Please fill in your e-mail so we can share with you our top stories!