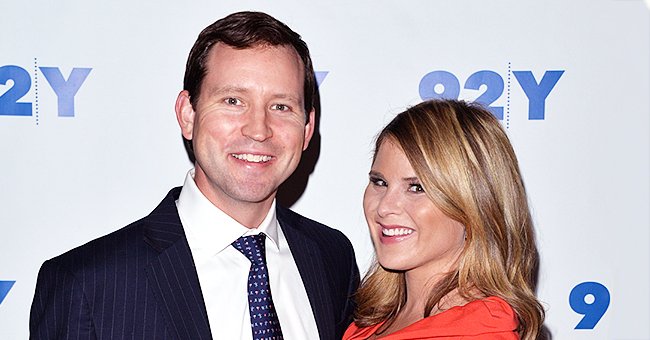 Getty Images
Jenna Bush Hager Reveals She Can Be Herself with Husband Henry

Jenna Bush and her husband Henry may be a match made in heaven as the former first daughter revealed that she could be herself with him.
Falling in love is a beautiful thing and for Jenna Bush, meeting her husband Henry meant meeting her soulmate and best friend.
The couple tied the know in March 2008, which also happened to be Henry's 30th birthday. The ceremony took place on the Bush's ranch in Texas.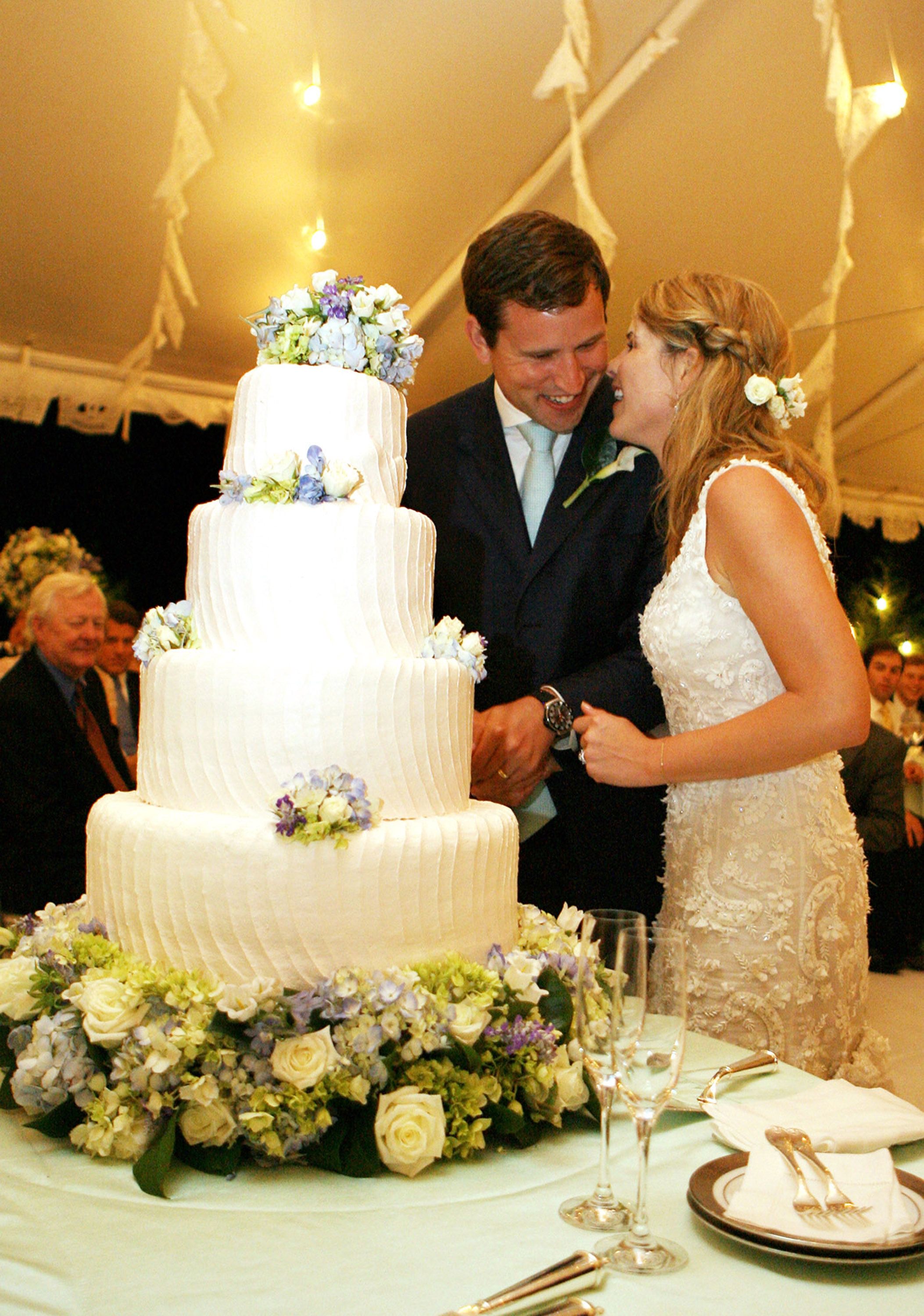 Jenna Bush and Henry Hager at their wedding, March 2008, Texas| Photo: Getty Images
Jenna, who has three children with husband; Mila, 7, Poppy, 4, and Hal 9 Months, opened up about her marriage, admitting that she knew Henry was the one early in the relationship.
Speaking to her co-host Hoda Kotb, Jenna shared that she could be completely herself around Henry, something she had not been able to do in other relationships. She said,
"In high school, I had a boyfriend and I told him, 'I love to ski. Skiing is so great.' And I acted like I love to ski even though I had never been skiing in my entire life."
She continued that she even took skiing lessons at the local mall, but, eventually, her father let the boy know that she had never skied before.
With Henry, even though she initially hid some small things, she was eventually able to let her true self out for him to see -- including how much she ate.
After quickly becoming inseparable, it was Jenna who asked Henry to marry her first.
The couple has a pretty great meet-cute, with Jenna meeting her future husband while he was working for her father, George W. Bush's 2004 re-election campaign.
After quickly becoming inseparable, it was Jenna who asked Henry to marry her first, after only a few months of dating. Unfortunately, he said no, but the host added,
"I might've had a Christmas cocktail - we were dancing and I said, 'This is it, I know it, let's get married, what are we waiting for?' He smiled, and he was like, 'i'm crazy about you, but you're young."
After a fake-out proposal when the former first daughter thought Henry was proposing, he finally popped the question in August 2007, revealing that he had asked the former president for permission.
While Jenna comes from a very famous family, her husband also comes from a political family. Henry's father, John H. Hager, was the former lieutenant governor of Virginia.
During the coronavirus pandemic, Jenna has been co-hosting "TODAY" from her home, and while talking about life during quarantine, her husband made an appearance in her video.
The couple joked that Henry had not had a haircut with him asking if anyone would want to take on the task. Co-host Hoda offered to give him a trim, warning that it may be a buzzcut.
Please fill in your e-mail so we can share with you our top stories!