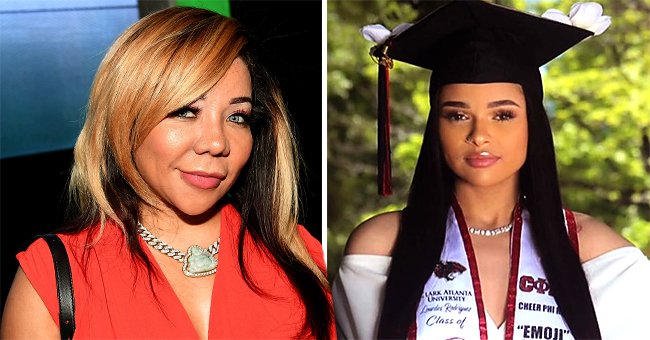 Instagram/majorgirl// GettyImages
Tiny Harris Congratulates Her Niece Lourdes on Her College Graduation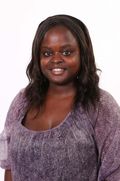 Rapper, T.I wife's praised her beautiful niece for graduating from college. The singer expressed how proud she was to have a graduate with a law degree in the family.
T.I. and his wife Tiny Harris have had a busy week using their platform as celebrities to show their support for the "Black Lives Matter Movements" rising across the country.
She has joined many celebrities in sharing the stories of Breonna Taylor, George Floyd, and most recently Na'Kai Crawford. People around the world have banded together to demand justice in light of their racially motivated murders.
Amid the challenges, which Tiny referred to as "this craziness going on," the reality star admitted that she had forgotten to congratulate her niece Lourdes for graduating from college. In a heartfelt post, she wrote:
"My baby graduated college this 20/20 one for the books! I been wanting me a lawyer or a judge in the family lol!! I love u 4life!!"
In her congratulatory message, Tiny encouraged Lourdes to keep up the hard work. The proud aunt also shared that her niece made the dean's list. "She is a gorgeous beauty and brains congratulations beautiful," gushed one fan.
Another fan also celebrated in the accomplishment and said, "congratulations young lady, your new life has now begun! She is absolutely gorgeous!" Tiny's friend and "Love and Hip Hop" star Lyrica Anderson also congratulated Lourdes.

Lyrica Anderson commented on Tiny Harris' photos of her niece for graduating from Clark Atlanta University | Source: Instagram.com/majorgirl
On March 16, Lourdes posted photos in honor of her graduating from Clark Atlanta University. While dressed in a white dress with her graduation cap and sash on, she
said:
"To all who supported me throughout my last four years, you are very much appreciated! Masters next silly rabbit."
Lourdes revealed that on May 18 2020, she received her Bachelor of Arts in Criminal Justice. As Tiny celebrated the accomplishment, the family also had to deal with a falling out closer to home.
The airing of the latest episode of "T.I. & Tiny: Friends & Family Hustle," reignited headlines surrounding the rapper's claims that he accompanies his teenage daughter, Deyjah, to the gynaecologist to ensure that she is a virgin.
The episode showed Deyjah trying to keep her emotions together amid the news spreading on social media.
As she discussed the incident with family members, she fought back her tears and admitted that her relationship with her father wouldn't be the same. She also shared her frustrations that T.I. doesn't hold the same standards with her brothers.
Please fill in your e-mail so we can share with you our top stories!