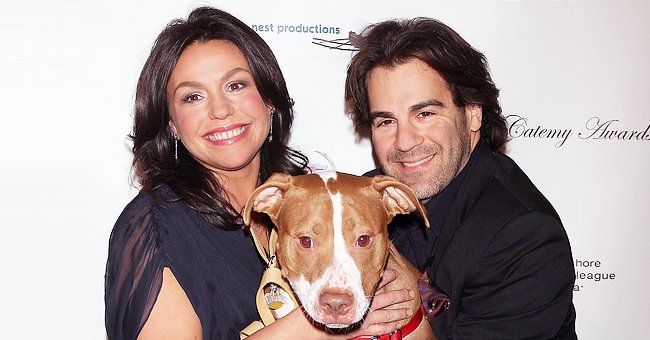 Getty Images
Rachael Ray and Her Husband John Adopt a New Family Member – Meet Their Four-Legged Friend
American television personality Rachel Ray and her husband, John Cusimano, have a new family member after they adopted a new four-legged friend named "Bella Boo Blue."
Rachel Ray introduced her new pet dog to fans, a Pitbull named Bella Boo Blue, who was recently adopted by the television personality and her husband John Cusimano recently adopted.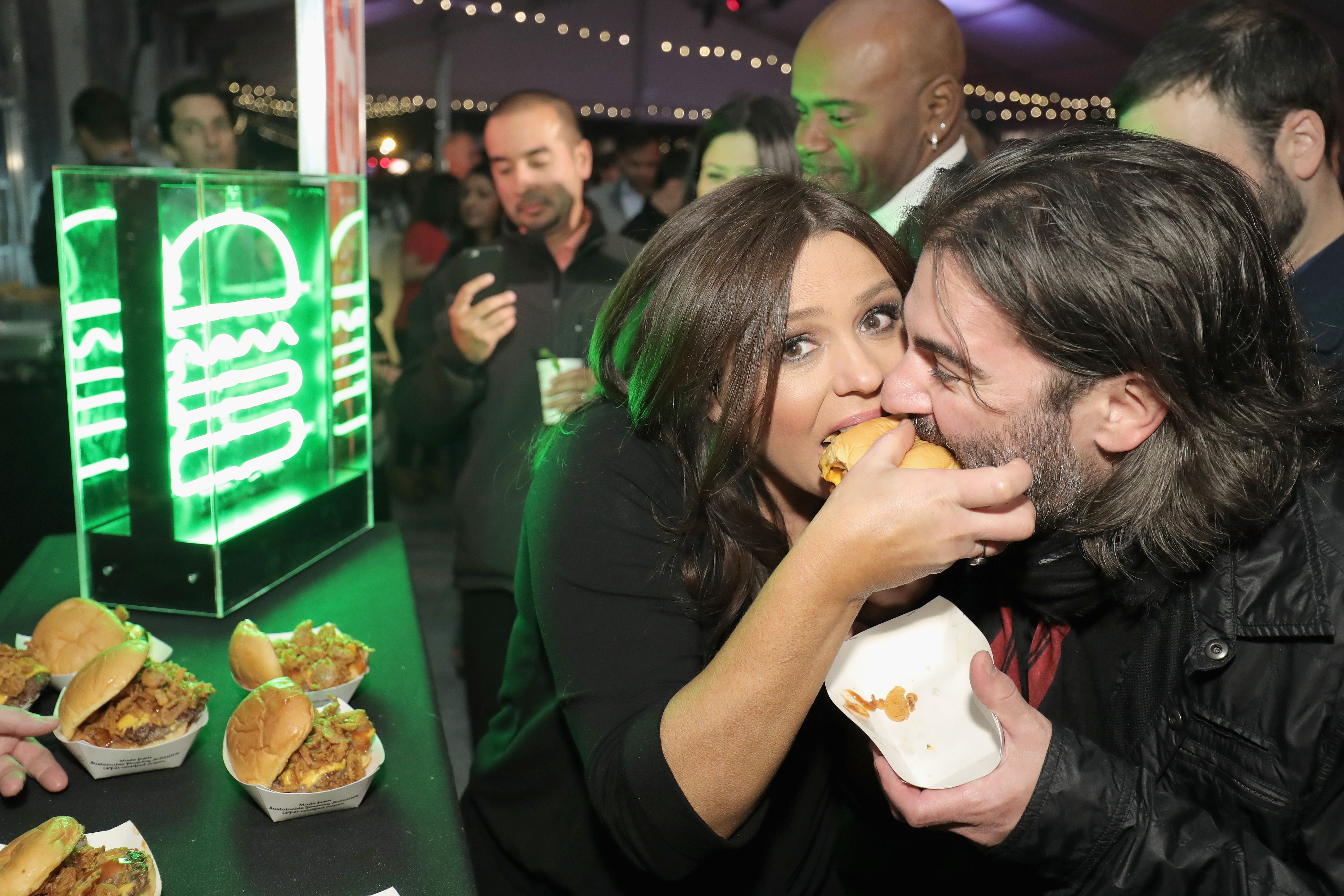 Rachael Ray and John Cusimano at the Food Network & Cooking Channel New York City Wine & Food Festival in 2016. | Photo: Getty Images
Ray shared two photos of the new family addition on her Instagram page, with the first picture showing Bella up close, making her cute blue eyes visible.
In the second snap, the dog, who was out in the grass, showed its playful side, holding a furry toy duck in her mouth. Ray and Cusimano already love their new pet dog, and the television personality showed her excitement about Bella in her caption to the post, writing:
"Happy Adoption Day to Bella Boo Blue ? , who we welcome to our family today! She loves how we roll! (...in the outdoor carpeting ?)"
Ray's fans shared their love for her newest family addition in the comment section of her post. Among those who commented was her show's official IG page that wrote, "We are in love and can't wait to meet her!!! ?."
Another of Ray's fans that reacted to her post thanked her for adopting Bella. The fan also shared her experience with her dog, who showed up on her porch five years ago and never left. A third person added that Bella was gorgeous and congratulated Ray and Cusimano.
Ray also urged her followers to adopt pets if they could, as animals help humans become better persons.
Ray and Cusimano's adoption of Bella comes four weeks after they lost their beloved dog, Isaboo, also a Pitbull. By adopting another dog of the same breed, the couple confirmed their love for Pitbulls, which is their favorite dog breed.
Furthermore, she said that Isaboo taught her and Cusimano unconditional love, empathy, and understanding of one another than they could ever have imagined.
Ray also urged her followers to adopt pets if they could, as animals help humans become better persons, adding that she and her husband would open their hearts to another animal in need.
Ray and Cusimano have been married for fifteen years and have overcome so much in their relationship, which began when they first met at the birthday party of a mutual friend.
After that first meeting, the couple developed a strong bond that continues to this day despite Ray's television career and John being the lead singer of an independent band called "The Cringe."
Please fill in your e-mail so we can share with you our top stories!