Fantasia Barrino Flaunts Her Hourglass Figure in White Pants and Black Heels in New Photos
Fantasia Barrino shared pictures of herself and her husband, Kendall Taylor, and she looked stunning as she flaunted her hourglass figure.
Fantasia Barrino is not hiding her hourglass figure from the world as she recently posted pictures that showed off her figure as she leaned close to her husband, Kendall Taylor.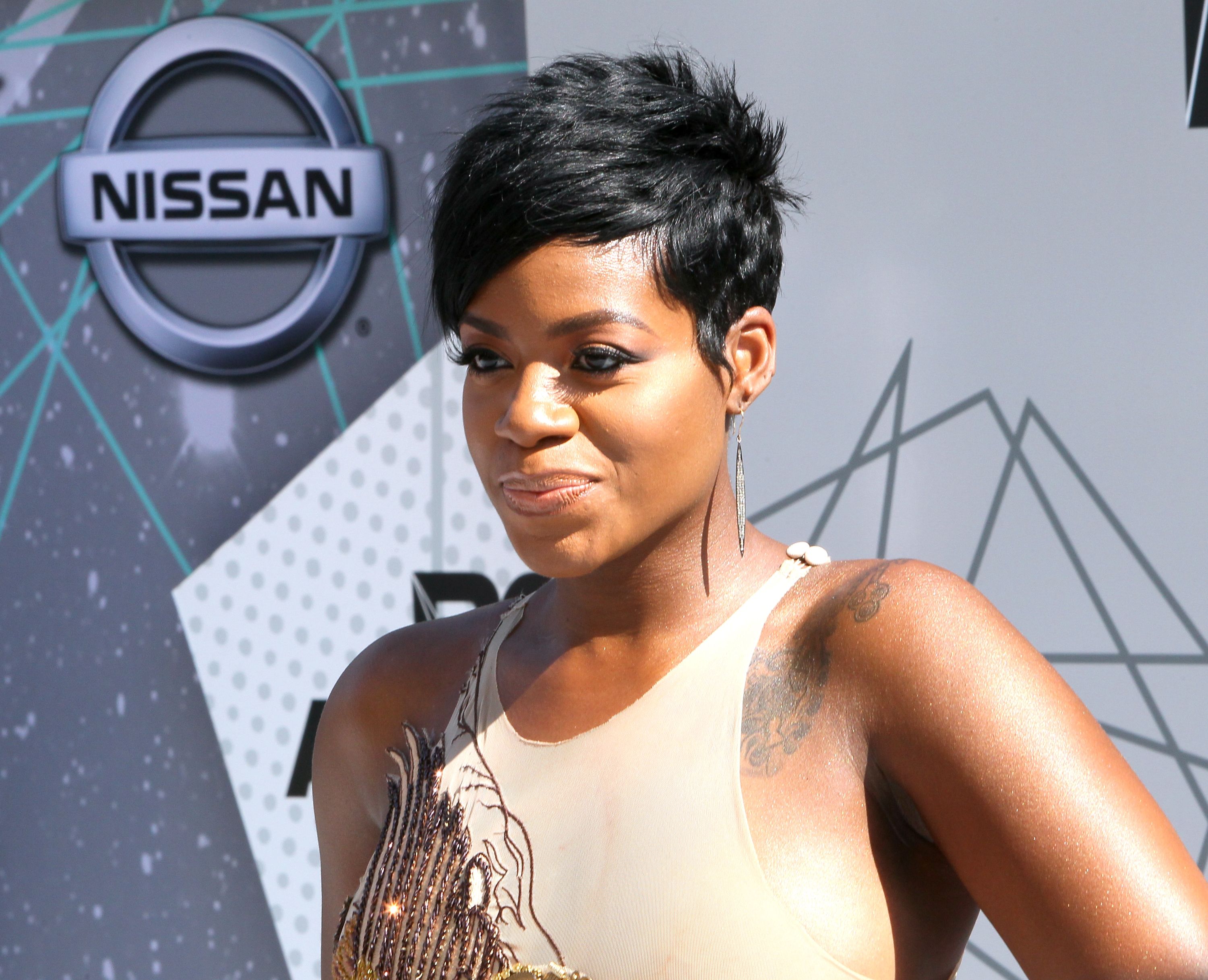 Barrino took to her Instagram account to share pictures of herself looking incredible in skin tight white pants, a black, gold, and a white patterned blouse. She finished off the look with black stilettos.
The first picture showed Barrino standing close to Taylor with her hands draped over the chair, and he looked relaxed as he lounged and looked off to the distance. The second was a full shot of her. Captioning the post, Barrino wrote:
"Thanks, Facebook and IG Let's Link Next Tuesday @salute1st you my Bestie."
Barrino's caption was to her fans who had tuned in for her and Taylor's talk session tagged "Minding Your Business." The couple had answered questions from viewers who needed clarification on specific issues.
The video, which was over an hour-long, saw Barrino and Taylor discussing issues about love, marriage, life, minding one's business, and finding purpose with God.
She has left the place of pain and is now in a place of light. 
After posting the video, fans took to the comments section to thank the couple for shedding light on some issues people shy away from. Someone said: "These nuggets are such a blessing❤️... I love you guys ✊?."
On her pictures, however, fans could not help but drool over how gorgeous Barrino looked. Many expressed that she was looking good and stunning, as always. A fan said:
"I wish my parents gave me a body like that… Amazingly beautiful black Queen sista…"
Fantasia Barrino, at some point, had a life filled with various tragedies. From being kicked out of her family when she got pregnant to dropping out of high school and fending for herself while pregnant, she understands what it is like to be lost.
Although things picked up for her when she won the third season of "American Idol," she soon fell into depression and tried to kill herself when she realized that her funds had been poorly managed.
Despite the spiral into despair and depression, she was able to make a comeback and credits her continuous growth to her husband, Kendall Taylor, whom she married in 2015 after dating for three weeks.
Irrespective of the bad things that had happened in her life, Barrino has admitted that she has left the place of pain and is now in a place of light that is filled with God's love. With her newfound faith and purpose, she is ready to explore new territories and share the love for those who need it.