LL Cool J's Wife Is Praised for Her Stylish Cream Skirt in Birthday Photo with Her Friend
Simone Smith, the wife of actor and rapper LL Cool J, was complimented for her beautiful wardrobe choice in a recent post shared on Instagram.
On June 16, the spouse of the "NCIS: Los Angeles" star shared a six-image slideshow on social media honoring the birthday of one of her friends, fashion consultant Debra Robinson.
She stopped talking to her husband for two weeks.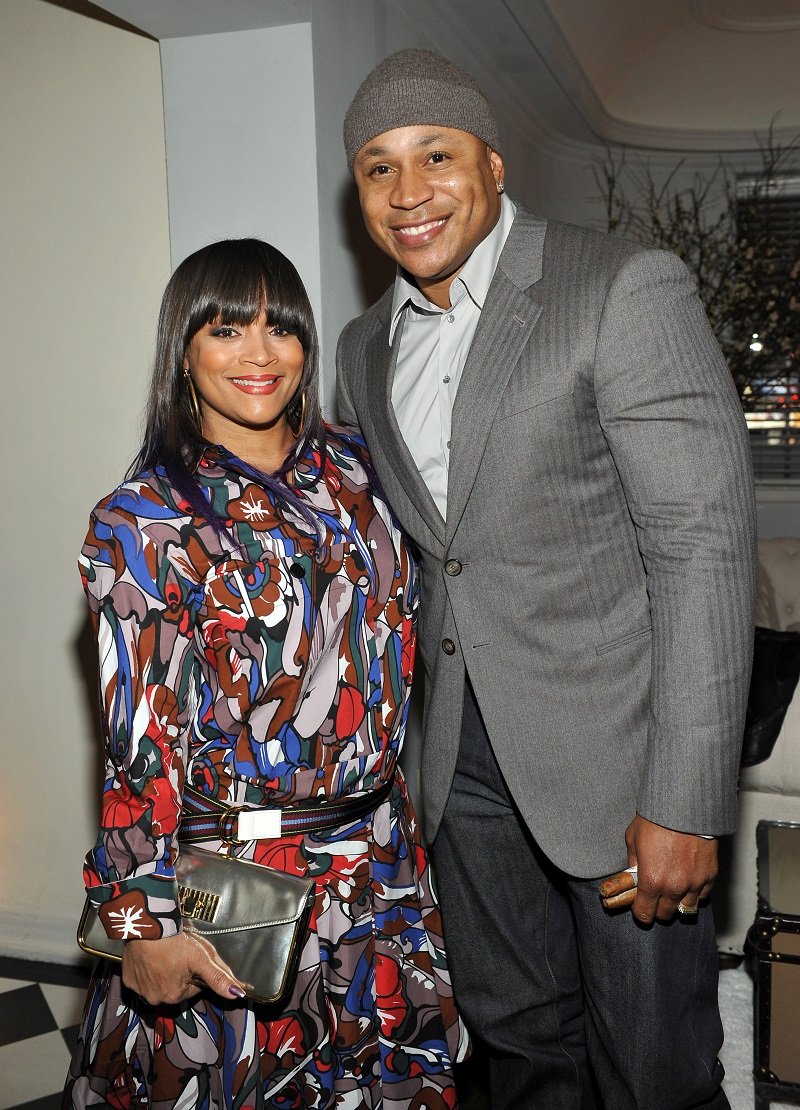 SIMONE SMITH'S BEAUTIFUL OUTFITS
In the caption, Simone pointed out that she has had so many good times thanks to Debra, adding that she was praying that God would continue to bless her life with "laughter, love, good health, joy, success, and happiness."
Even though the message in the caption was adorable, and it proved just how good their relationship is, the most striking aspect of the post was Simone's outfits.
For the first pic, she wore a beige ensemble consisting of a beautiful, long skirt and a loose blouse. Debra, on the other hand, opted for a colorful mini-dress.
In the second photo, LL Cool J's wife was posing in a yellow outfit while holding a pink purse that perfectly matched her sunglasses. Debra was next to her in a denim jumpsuit.

The rest of the images showed both friends rocking stunning clothes except for the final one, which was a video of Debra falling asleep in a car after what appeared to be a Ladies Night.
Shortly after Simone shared that slideshow, some of her followers took to the comment section to share their thoughts and praise her outfits.

DIFFICULT TIMES IN LL COOL J AND SIMONE'S ROMANCE
Most people focused on the skirt shown in the first image, labeling it as "beautiful" and "fire." Others applauded Simone's "bag game" while also sending birthday wishes to Debra.
LL Cool J and Simone have been married for 25 years, something that is especially impressive given the fact that the rapper has been involved in the entertainment industry for over three decades.
However, things between the couple have not always been easy. In an interview with Oprah Winfrey, Simone revealed that she stopped talking to her husband for two weeks at the beginning of their marriage due to the music video of his song "Doin' It."
In it, one of the girls appeared licking the side of his face, something that bothered Simone a lot, especially because LL Cool J showed it to her after they returned from their honeymoon.
After that incident, Simone told her husband that she understood that he was a sex symbol, but that they needed to set some limits so that she didn't feel disrespected.
Fortunately, LL Cool J decided to tone down his music videos, and they managed to solve their problems. Nowadays, they are the proud parents of four grown-up children.