'Scandal' Actress Kerry Washington Flaunts Her Ageless Beauty in a New Photo Wearing a Black Shirt
"Scandal" actress Kerry Washington is barely ageing in her latest post showing her posing in a black "Insecure" T-shirt, shared on Instagram. 
Kerry Washington is showing off her latest swag from HBO's "Insecure" and the "Scandal" actress does not appear to age at all.
The 43-year-old looked fresh-faced and youthful in the stunning photo shared on Washington's social media with fans quickly flooding her comment section with compliments.  
Recently Washington showed her support for the Black Lives Matter movement when the body of protester Oluwatoyin Salau was discovered after posting that she had been sexually assaulted. 
The actress took to social media to join the call for justice for the activist calling the murder "heartbreaking." Gabrielle Union also mourned the death of the 19-year-old saying, 
"The horrors she faced, the trauma she endured, all by 19 years olf. Who cares for little Black girls, Black teens, Black women? Toyin deserved so much more. She fought for so much more for all of us."
This is heartbreaking. Toyin, I am praying for you. I am praying for your family. I will continue to say your name and bring #JusticeForToyin #SayHerName pic.twitter.com/BdeJnCirgb

— kerry washington (@kerrywashington) June 15, 2020
After the discovery of Salau, police have announced that they have taken Aaron Glee into custody as a suspect. They have not released how the victim knew Glee.
Salau, who recently graduated from high school had become a prominent figure after a video showing her demonstrating in Florida went viral. 
Kerry, who married her husband Nnamdi in 2013, revealed that she had chosen to keep her private life out of the limelight.
During the coronavirus pandemic, Washington has been spending time at home with her children and husband. However, the notoriously private actress does not share photos of her children on social media. 
Kerry, who married her husband Nnamdi in 2013, revealed that she had chosen to keep her private life out of the limelight, even when it came to admitting she had gotten married. She said, 
"I'm walking around in my world with my ring. And when people say congratulations, I say thank you. But I'm going to continue to not talk about it and just let it unfold."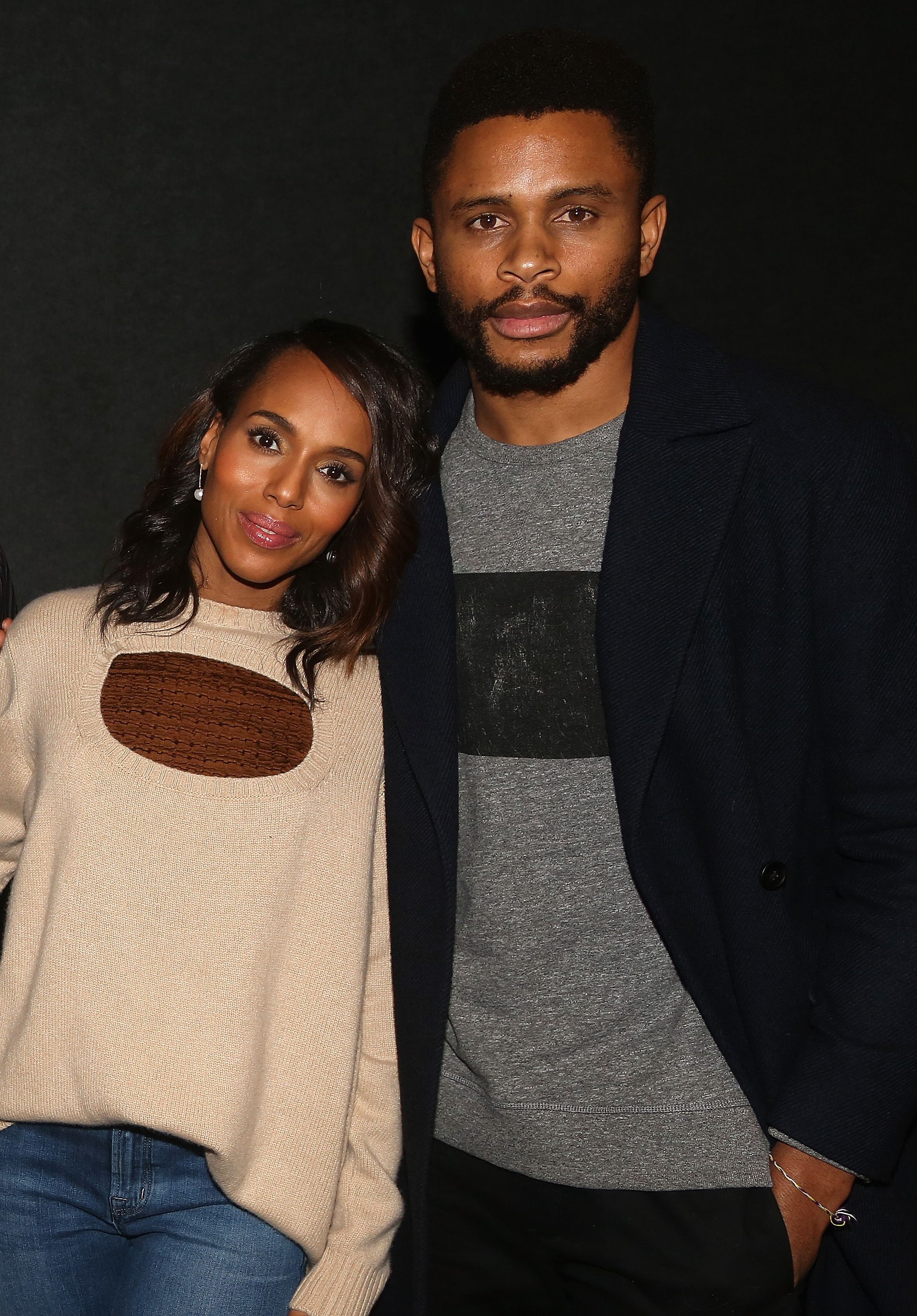 While she may be keeping her family life under wraps, she has been
giving
fans glimpses into her incredible home, including her beautiful garden. 
Washington who is staying in LA with her family shared a serene video of herself doing yoga in her back yard, and it is the perfect spot surrounded by flowers and lush green trees. 
Washington also has another stunning home in New York. Her apartment which overlooks the Hudson River on the Upper Eastside was featured in Architectural Digest. 
She has also recently released a new film "American Son" which she both directed and starred in. The movie which can be watched on Netflix has seen an increase in viewers since the protests began.