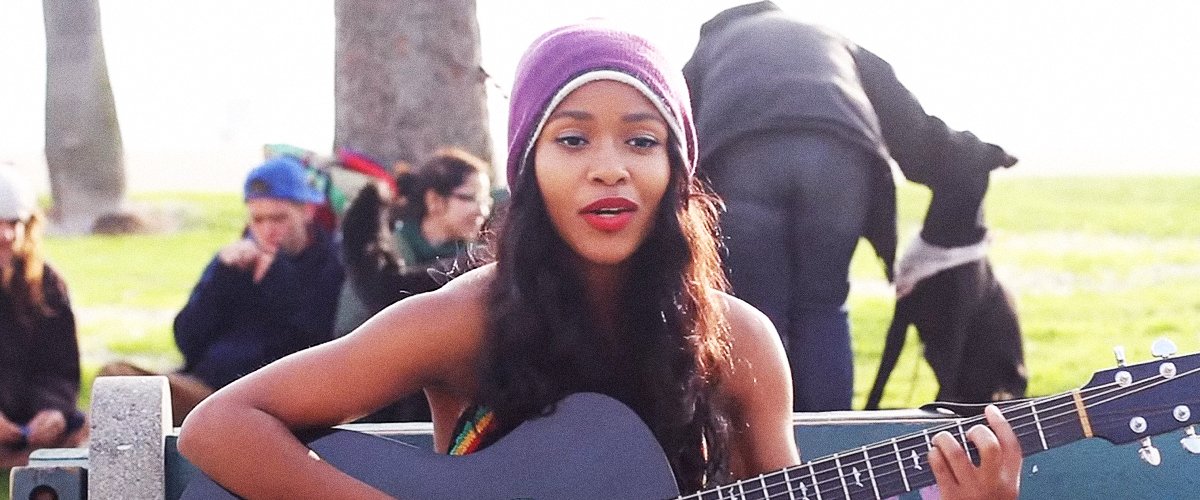 YouTube/SimoneBattle
Simone Battle Left This World at 25 — Inside the Life and Death of the Late Singer

Simone Battle, a former X-Factor contestant and member of the girl group "G.R.L.," passed away in September 2014 at the peak of her promising career as a singer.
Simone Battle was a singer and actress from Los Angeles who was a finalist on "The X Factor U.S." in 2011 until she became a member of the girl group "G.R.L." in 2012 until her tragic and untimely death in 2014.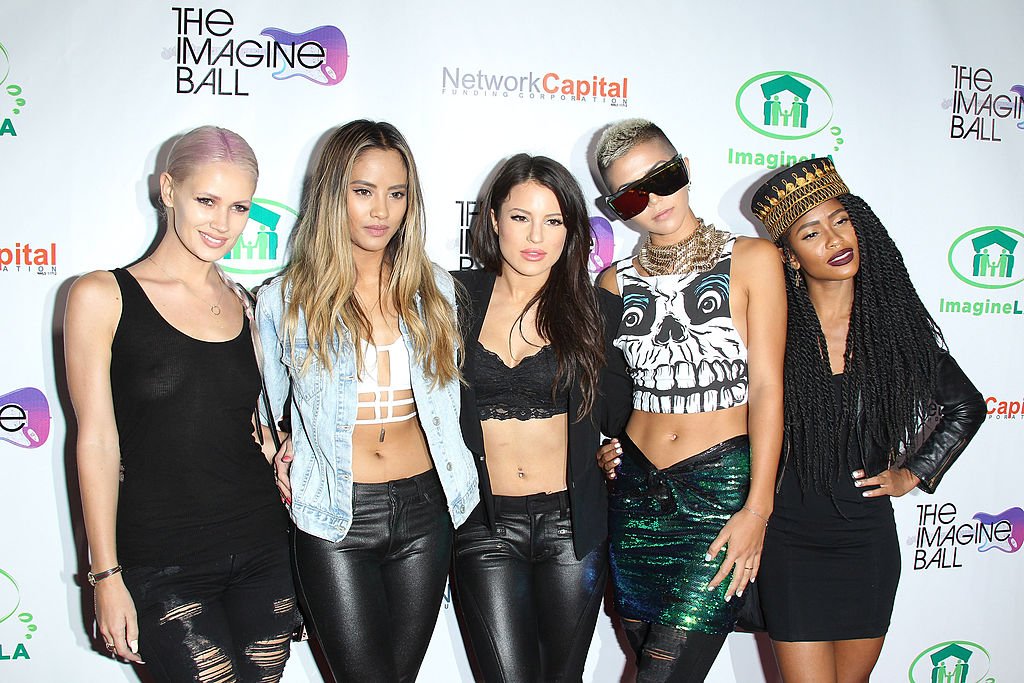 Simone Battle, Lauren Bennett, Emmalyn Estrada, Natasha Slayton and Paula van Oppen of G.R.L. arrive at The Imagine Ball held at House of Blues Sunset Strip on August 6, 2014. | Photo: Getty Images
Born on June 17, 1989, Simone Sherise Battle established her affinity for showbiz from a young age. In 2006, she made her acting debut in Nickelodeon's drama TV series, "Zoey 101." She landed many other small roles in other productions like "Everybody Hates Chris."
She first ventured into music in 2008 in the music video of music duo "Mary Mary's" song "Get Up." and in 2008, featured in Cali Swag District's music video for "Teach Me How To Dougie." Finally, in 2011, the young aspiring star decided to take control of her music career, and she took the bold step to audition for "The X Factor."
BATTLE'S X-FACTOR JOURNEY
Battle stepped on the stage to audition for the singing competition, performing The Pussycat Doll's "When I Grow Up" in front of Simon Cowell, Paula Abdul, Cheryl, and L.A Reid as the judges. All three judges gave her a yes, and just like that, she sailed smoothly to Bootcamp.
Cowell took her up as his mentee after becoming one of the Top 32 finalists in the female category. After a good run, Simone Battle's X Factor journey came to a halt when she was eliminated in the first week of making it to the top 17 contestants.
After her exit from the show, she started a solo career path and released her debut single "He Likes Boys." Soon, she joined the proposed girl group lineup for the reincarnation of The Pussycat Dolls and emerged as a member of G.R.L. alongside Natasha Slayton, Paula van Oppen, Emmalyn Estrada, and Lauren Bennett.
The girls started their career on a great note releasing two singles "Vacation" and "Ugly Heart," both of which were welcomed warmly, with "Ugly Heart" peaking at Number 22 on the U.S. Bubbling Under Hot 100 Singles chart and at number 11 on U.K. Singles Chart.
In an interview with Kiss 95.1, radio channel, the girls sat to chat about their up and coming career and the story behind their group and its name. Battle said:
"We represent every kind of girl and personality, especially in a generation that's into our iPhones. We like to abbreviate everything, and we're really reaching out to the younger generation."
By the onset of 2014, G.R.L. was sure to take the world by storm and become one of the greatest girl groups ever seen until tragedy struck.
BATTLE'S DEATH
On September 5, 2014, the then-25-year-old was found dead in her Los Angeles home hanging on a rod in her closet by her father, Anthony Battle. Battle's death was ruled as a suicide by hanging. The news of Simone Battle's death rattled her fans, friends, and family leaving them shocked beyond words. They wondered how such a lively, talented, and beautiful soul could just depart from them.
Just three weeks before her suicide, Battle and her fellow band members had appeared in an Australian TV interview. Battle had been so vibrant, full of energy and positivity, as she spoke about the importance of the solidarity and mutual support that the group represented. The late singer said:
"We're all individuals, and we're a team, and we come together as G.R.L. We share the spotlight, we share the lead."
Battle's big heart was one of the many things that everyone loved about her. She told Daily Mail Australia that she and her fellow members aimed at standing for uplifting each other. They wanted to spread the message of celebrating differences and uniting across the board.
The 25-year-old's grief was so well-hidden that no one saw it coming. After taking some time away from social media, the rest of the band members finally broke their silence and shared their emotions with the world. The girls admitted that they all still found it difficult to believe their friend was gone.
In June 2015, nine months after the tragedy struck, the inevitable happened.
Simon Cowell, the X Factor Judge who had taken a particular liking to Battle's boldness and talent, was just as heartbroken to find out his young friend had passed. He took to Twitter with a heartfelt message that read:
"I am so sad to hear about the news Simone Battle has passed away. She was such a fun, nice person. It's such a loss. Rest in peace, Simone."
The death of G.R.L.'s Simone Battle left a gaping hole which those she left behind did not know how to move on from or fill. Her absence left a permanent mark on the group.
AND THEN THERE WERE FOUR: AFTER BATTLE'S DEATH
Shattered and grieving, the G.R.L. girls put their heads and hearts together for a tribute to their lost friend. On January 15, they released their third single "Lighthouse," in honor of Battle.
The band members finally opened up about their healing process and how they struggled to get by and move on from the tragedy that struck the music-bound sisters. Discussing their new release, Paula van Oppen, one of the group members told Billboard:
"Personally, it feels like I'm opening up a wound that has started to heal. It's a little painful to be all out. But I definitely am in it for the positive effect it can have on other people."
In June 2015, nine months after the tragedy struck, the inevitable happened. G.R.L. disbanded, and the girls went their separate ways to deal with their grief.
A year later, when the trauma slightly faded, the girls regrouped; only this time, two out of the original four returned — Lauren Bennett and Natasha Slayton — with a new member, Jazzy Mejia. The girls might have moved on from the sad incident that tore at their group, but they will always remember the loving firecracker, Simone Battle, their friend, and sister forever.
Please fill in your e-mail so we can share with you our top stories!