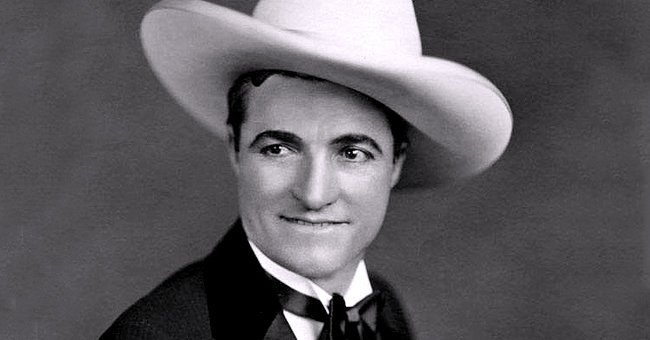 Wikimedia Commons
Tom Mix — A Glimpse into the Life of One of Hollywood's Earliest Cowboy Stars

Tom Mix was one of the first Cowboy stars who was famous for doing his stunts and bringing the love of cowboys to the main screens. Here is a look into the life of the late legend.
Over time, certain trailblazers might be forgotten. The impact they made on the paths and lives of others, however, can never be forgotten.
Late legendary actor Tom Mix was one of the trailblazers when it came to shooting cowboy movies. With over three hundred and thirty films to his credit, he is one of the pioneers of wild west movies and cowboy actors.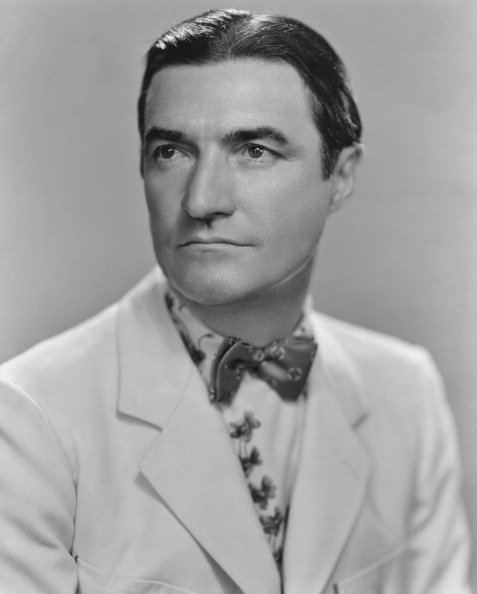 Portrait of American actor Tom Mix (1880 - 1940) circa 1930. | Photo: Getty Images
EARLY LIFE
Tom Mix was born Thomas Hezekiah Mix in Mix Run, Pennsylvania, in 1880 to Edwin and Elizabeth Mix. Edwin was a stable master for an affluent man and often took young Thomas with him. From always following his father, Mix developed the love for horses.
In 1898, he left the family to enlist in the United States Army, and that was when he changed his name to Thomas E. Mix. Although publicists tried to lie and say he served in Teddy Roosevelt's Rough Riders, Mix never left the United States.
Aside from serving in the army, Mix worked as a bartender, a ranch hand, and he served as night marshal for a while in Dewey Oklahoma. All these activities prepared Mix for his role on screen.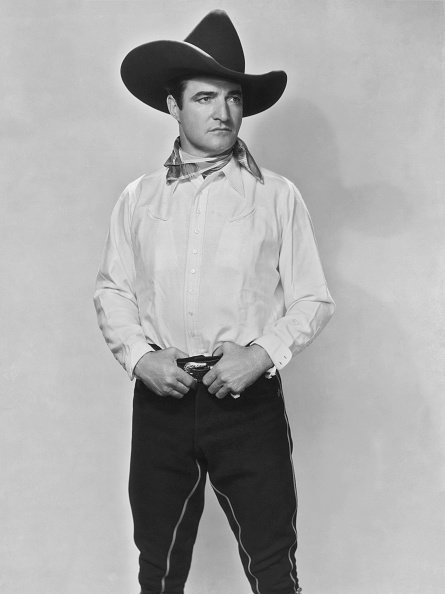 Publicity still of actor Tom Mix for the 1932 film "The Fourth Horseman." | Photo: Getty Images
FAMILY LIFE
Mix was married five times and even got married to one of his co-stars — Victoria Forde. He left his third wife to marry Ford in 1917. Things did not work out between the couple, and he got married to his last wife, Mabel.
He ultimately died from a broken neck.
His first marriage was annulled, and his second marriage to Jewell "Kitty" Perrine was short-lived. He married Olive Stokes in 1908, and the couple welcomed their daughter Ruth in 1912. He and Victoria Ford welcomed daughter Thomasina in 1922.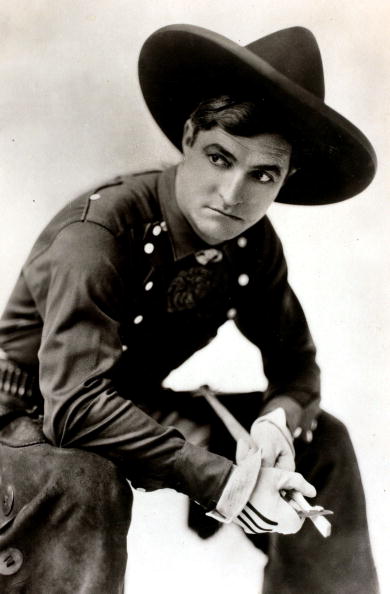 Portrait of American film actor Tom Mix, circa 1930. | Photo: Getty Images
CAREER
Mix appeared in various movies throughout his life. His acting career started after he participated in the Wild West Show. Mix's first appearance was as a supporting cast in "The Cowboy Millionaire," which was released on October 21, 1909.
His movie career spanned 26 years and lasted from 1909 through to 1935. He started working with Selig Polyscope Company, but after Selig went under, he worked with Fox, Universal, Film Booking Office, and Mascot.
Known for doing his stunts with his beloved horse Tony, Mix appeared in over three hundred and thirty movies. He also wrote 71 movies, directed 17, and produced about 77 films. Some of his films include "Riders of the Purple Sage," "Destry Rides Again," among others.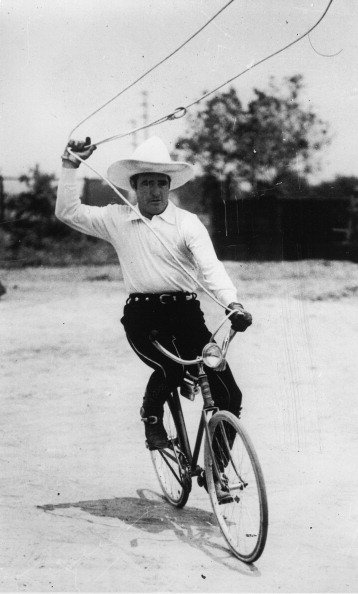 Tom Mix seen riding a bicycle on June 19th 1933. | Photo: Getty Images
FINAL DAYS
Although Mix sustained lots of injuries from doing his stunts, he ultimately died from a broken neck in a car accident in Arizona.
He had been driving on the high way detour between Tuscona and Florence when his car overturned, resulting in his injuries and immediate death at the age of 60.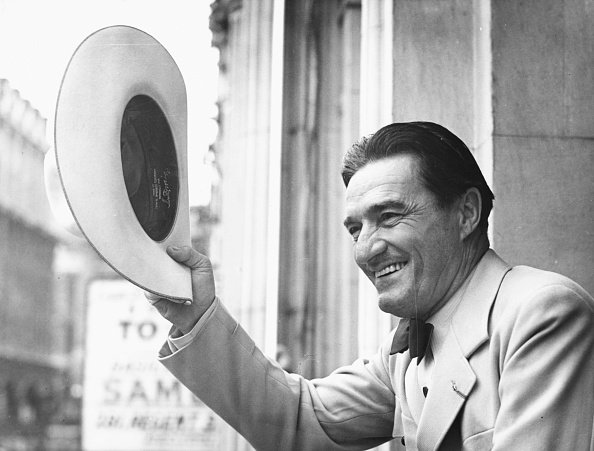 Actor Tom Mix seen waving his cowboy hat from the balcony of the London Palladium on August 31st 1938. | Photo: Getty Images
At the time of his death, he was one of the highest-earning actors in Hollywood as of 1928, making an average of seventeen thousand dollars a week.
His personal items, which included clothes, saddles, and personal memorabilia, were displayed at the Thomas Mix Museum following his death. Those who are interested in the life of the legend can know all there is about him.
Please fill in your e-mail so we can share with you our top stories!