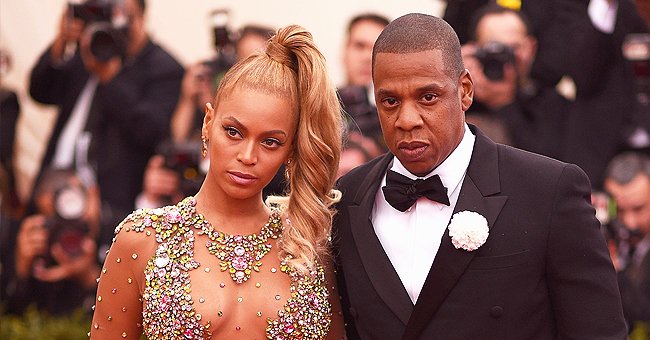 Getty Images
Beyoncé and Jay-Z Sued by Jamaican Artist Dr L'Antoinette Stines Over Song 'Black Effect'

Jay Z and his wife Beyonce are facing some legal issues after Jamaican artist Dr L'Antoinette sued the couple over the song "Black Effect."
Jay Z and his wife Beyonce may be royalty when it comes to the music industry, but that does not mean they are immune to legal or copyright issues.
Recently Jamaican artist Dr. L'Antoinette Staines revealed that she had sued the couple for their song "Black Effect", where she is the lead voice.
During an interview with TMZ, Staines said that she had been shocked when she first heard the track as the famous couple had initially told her that her interview would only be used for promotional purposes.
Her lawsuits filed this week explained that she had been told to sign an "agreement" to participate and was not allowed to show the document to her brother who was an attorney. The suit said,
"To the shock, horror and chagrin of Dr Stines, the project featured the unauthorized exploitation of her vocals on a song known as "Black Effect." This discovery left Dr Stined feeling violated."
Dr. Stines had met the couple after supplying dancers for a promotional video for Jay-z and Beyonce's album and tour. However, her voice ended up being used in the first minute of the track.
The artist suit claimed that she had not been credited or paid for the role, leaving her feeling as though she had been "artistically raped."
The voice clip which is underscored by the music starts with her talking about how each type of love has a different shape.
During the song, Stines is asked to talk to about love and gives a poetic response describing the different types of love that exist.
The voice clip which is underscored by the music starts with her talking about how each type of love has a different shape, with her adding,
"But all of them is the same in the end: it's about sensitivity, it's about passion, it's about unconditional giving of self to another person."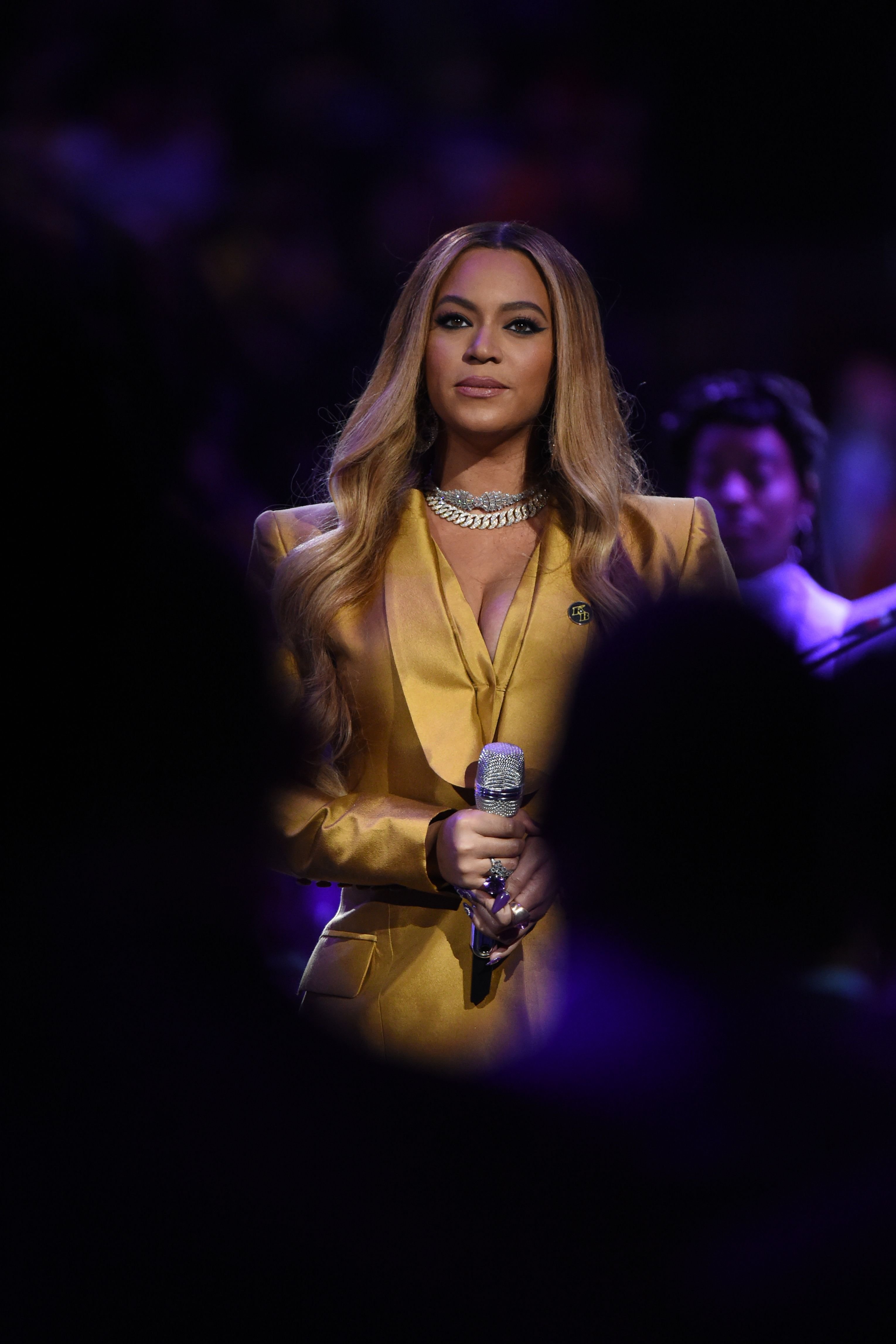 Beyoncé at the Kobe Bryant Memorial Service on February 24, 2020, at the STAPLES Center in Los Angeles, California | Photo: Getty Images
In the lawsuit which is claiming copyright infringement as well as violating her right to publicity, the artist is seeking damages as well as a writing credit on the track.
The song appeared on the 2018 "Everything Is Love," album, with the lead single being the colossal hit "Apesh**t". The release of the collection by the Carters was also a surprise.
Representatives for Beyonce and Jay-Z have not yet commented on the situation. They have also not responded to the lawsuit in court.
Dr. Stines' vocals make up 19% of the song, with the album winning the "Best Urban Contemporary Album" at the 61st Annual Grammy Awards.
Please fill in your e-mail so we can share with you our top stories!