Denise Bidot Is Lil Wayne's Stunning New Girlfriend — Meet the Plus-Size Model
Denise Bidot, the new girlfriend of rapper Lil Wayne, is a very talented plus-size model who has worked in the fashion industry for years. She confirmed their relationship through her Instagram stories.
Lil Wayne's girlfriend was born in Miami and is of Puerto Rican and Kuwait descent. Apart from being one of the most recognized curvy models in the US, she became the first to walk different runways at the 2014 New York Fashion Week.
Before dating Bidot, the rapper was engaged to the Australian model La'Tecia Thomas.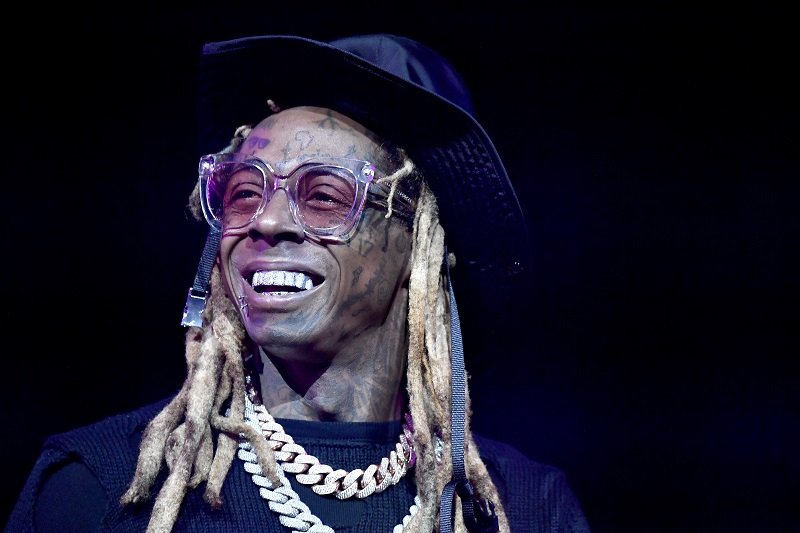 DENISE BIDOT'S CAREER AS A MODEL
During the event, she showed off her beauty and talent wearing clothes from Chromat and Serena Williams' fashion line, HSN.
Denise Bidot has also taken her modeling skills overseas, walking runways in London and Copenhagen. Most recently, she was featured in Rihanna's Savage X Fenty lingerie line.
While the beautiful model works hard on her career, she is also focused on raising her daughter, Joselyn Adams, in the best possible way.
Maybe that's why the mom-and-daughter duo walked the runway together for Chromat Spring/Summer 2020 during New York Fashion Week last year.
At the event, Bidot spoke to Romper about some details of her life, including that her Puerto Rican mother, who raised her on her own, struggled a lot with weight.
Sadly, her unsuccessful yo-yo diets made her unhappy, something that Bidot didn't want for her life. Apart from that, Bidot pointed out that she was never meant to be skinny.
DENISE BIDOT ACCEPTED HER BEAUTY
She learned and accepted that fact as a teenager, so she refused to listen to the people who used to tell her to lose weight. Bidot added:
"I never really thought the diet culture was one for me. [I knew that this] self-loathing or inability to see yourself and love yourself stops with me."
Denise Bidot confessed that she tried to land acting gigs in Los Angeles when she was 15 years old, but she was told to come back at 18. She did, only to be rejected again.
Eventually, she became a makeup artist and, while doing a curvy model's makeup, a photographer invited her on set. Thankfully, her pictures caught the attention of different brands, and the rest is history.
When it comes to her daughter, the model admitted that she has been teaching her the ins and outs of the modeling world while also instilling a body-positive attitude in her.
It seems like she has done a great job at it, especially because Joselyn Adams did a great job walking next to her mother for the 10th anniversary of Chromat during the New York Fashion Week.
DENISE BIDOT AND LIL WAYNE'S RELATIONSHIP
As per Denise Bidot's love life, she took to her Instagram account on June 15, 2020, to reveal that she and rapper Lil Wayne were in a romantic relationship. The plus-size model uploaded three photos of the couple showing some PDA with the following caption:
"Somehow in the middle of all the madness, something special happened. Us."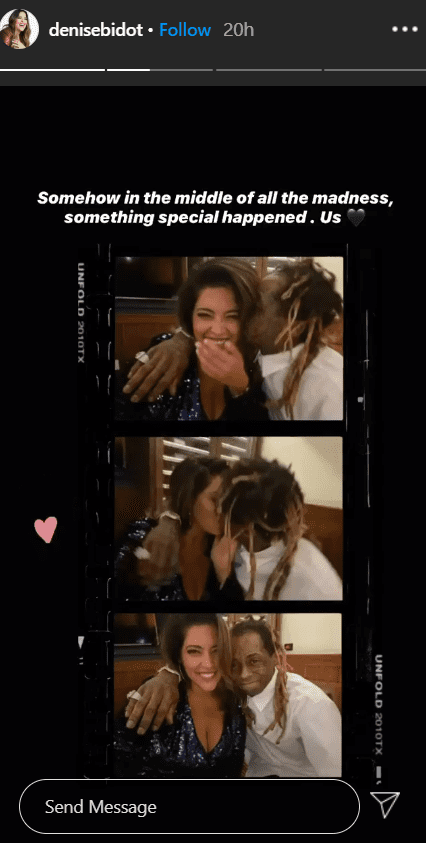 In the first image, she was covering her face while Lil Wayne kissed her cheek. In the second shot, they shared a kiss. The final picture showed both of them smiling at the camera.
Before dating Bidot, the rapper was engaged to the Australian model La'Tecia Thomas. While it is unclear when and how Lil Wayne and Thomas met, they are said to have been together since 2019.
In January this year, rumors about their engagement started circulating on the Internet after people noticed that Thomas was wearing a ring on her ring finger. In May, however, it was reported that they had called off their engagement.
Now that Denise Bidot and Lil Wayne made their relationship official, all the mystery surrounding his and Thomas' romance has disappeared.