Bob the Cat, Star of 'A Street Cat Named Bob' Book and Film Series, Dies
Famous Feline Bob the Cat has died at the age of fourteen. Here is a look into the amazing life of Bob and how he came to stardom.
The rise to fame is not set on one path. Everyone who has achieved fame has achieved it in different manners, and while some start early and others at a later age, some people's rise to fame comes through their pets.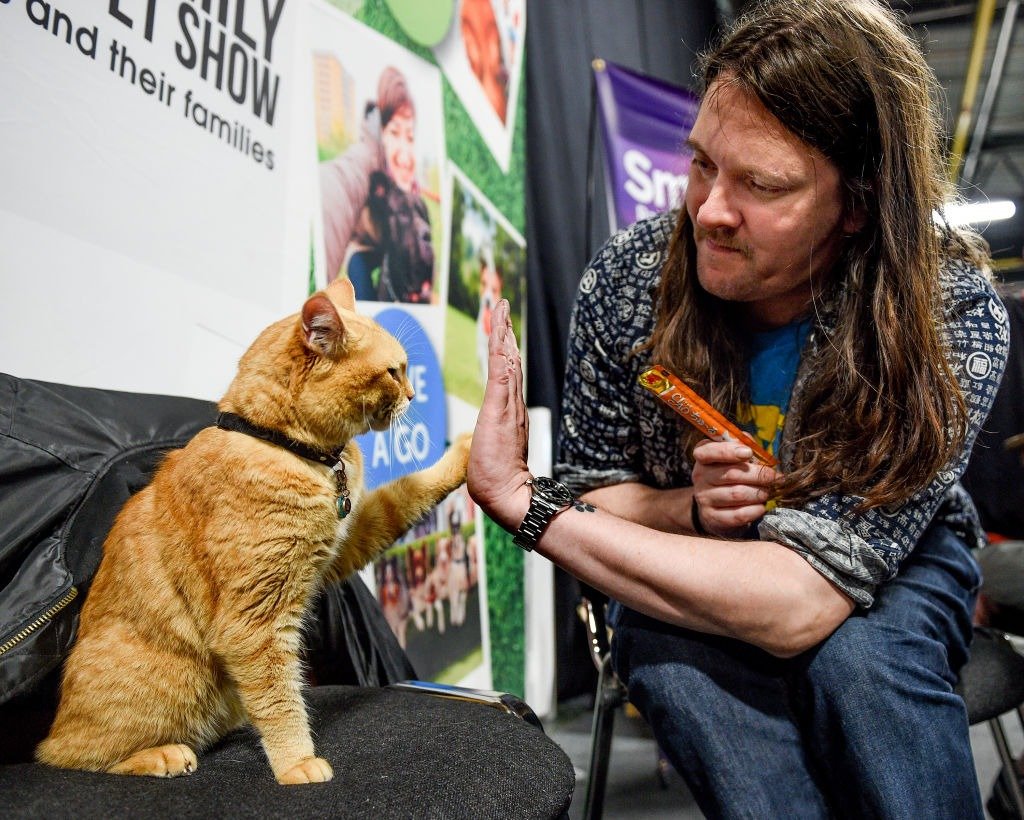 When recovering heroin addict James Bowen met Bob an abandoned and injured street cat in 2007, the two were unaware of how their lives would change following that interaction.
Bowen, who was homeless and trying to find a footing for himself, took Bob in and treated the feline. The introduction of Bob into the life of Bowen gave him a reason to get up every morning and try to be better.
The two of them soon formed an unlikely bond, and despite trying to find its owner to no avail, Bowen decided to keep Bob. The two started busking and selling "The Big Issue" in the streets of London.
The dynamics between the pair soon attracted a local newspaper reporter who did a story on them. The report launched Bowen to get his first book deal, and he wrote the book titled "A Street Cat named Bob."
"A Street Cat named Bob," tells the story of Bob and Bowen and how the two unlikely pair found each other. Aside from "A Street Cat named Bob," Bowen wrote other books namely: "The World According to Bob," "A Gift from Bob," and "The Little Book of Bob."
The books went on to sell more than eight million copies and have been translated into over forty languages. It sold over eight million copies in the United Kingdom alone.
 His death would have an impact on not only Bowen but on all those who met him.
"A street cat named Bob" was made into a movie and featured Bob as himself and Luke Treadaway played Bowen. A sequel is set to be released later this year based on the second book "A Gift From Bob."
Speaking on Bob's death, Bowen said he was saddened by the death and felt a part of him was lost as Bob gave him a sense of purpose. In a statement released by Hodder and Stoughton, Bowen said:
"The success we achieved together through our books and films was miraculous. He's met thousands of people, touched millions of lives. There's never been a cat like him. And never will again."
Aside from helping him get his life in order, Bob also helped Bowen find love. According to Bowen, if he had not cleaned up his life thanks to Bob, he would never have met his fiancee Monika.
Last year, Bowen proposed to Monika and the two have been living together with Bob and Monika's cat named Madame de Pompadour. Madame de Pompadour and Bob were also in a feline relationship of their own.
Throughout his life, Bob reached world-class fame and even had the opportunity to meet with Kate Middleton, who revealed that her kids were a fan of Bob.
Bob died at the age of fourteen and his death would have an impact on not only Bowen, but on all those who met him.