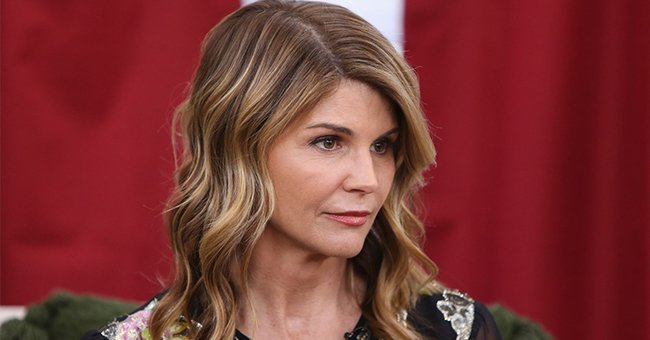 Getty Images
Us Weekly: Lori Loughlin Fears That She Will Contract COVID-19 While Serving Her Prison Sentence

Lori Loughlin is afraid she will contract the novel coronavirus while serving jail time for participating in a nationwide admission scandal.
Lori Loughlin is afraid she will get infected with COVID-19 when she begins to serve time in prison. The 55-year-old actress was allegedly involved in the nationwide college admissions scandal.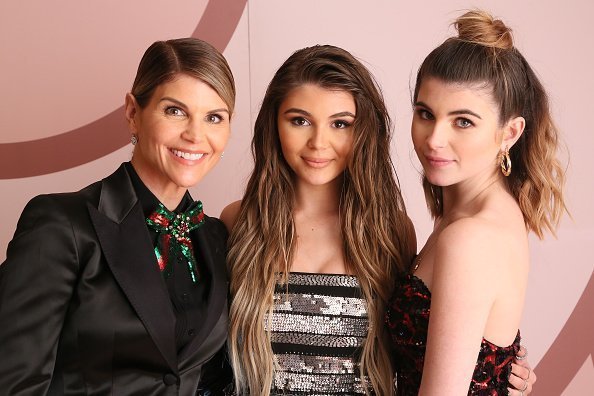 Lori Loughlin, Olivia Jade Giannulli and Isabella Rose Giannulli celebrate the Olivia Jade X Sephora Collection Palette Collaboration Launching on December 14, 2018. | Photo: Getty Images
According to a source, Loughlin is "scared to death of catching COVID-19, as the virus is ravaging the federal prisons in California."
While the talented actress has shown remorse for her actions, a judge will determine how long she'll be serving in jail. The source said:
"She's met with the official who's preparing her sentencing report, which the judge will use for guidance as to how long she'll serve."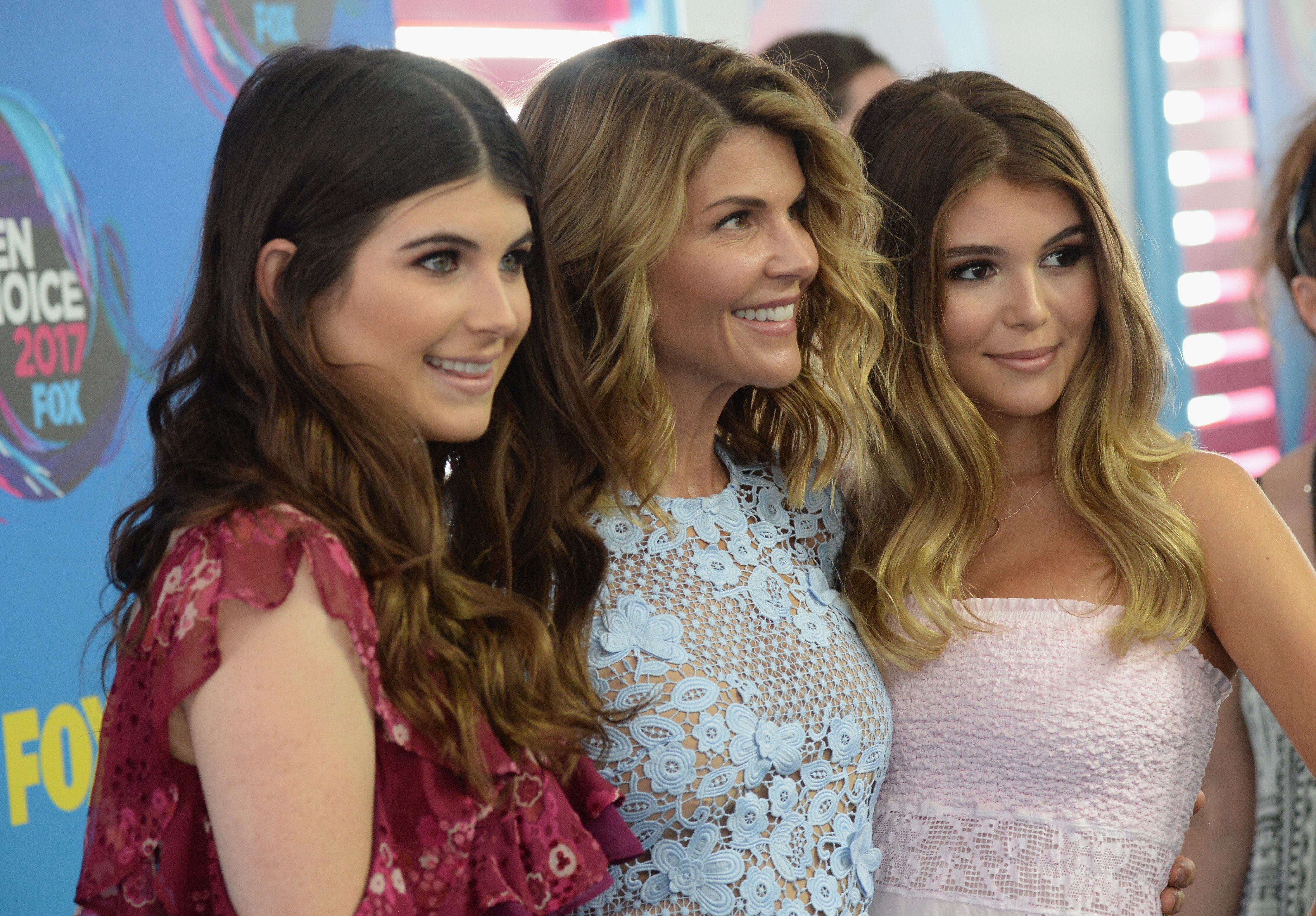 Isabella Giannulli, Lori Loughlin and Olivia Giannulli attend the Teen Choice Awards 2017 at Galen Center on August 13, 2017. | Photo: Getty Images
Loughlin and her husband, Mossimo Giannulli, pleaded guilty to fraud charges earlier in May. They were previously accused of paying a sum of $500,000 to help their daughters, Bella, and Olivia Jade, gain entry into the University of Southern California.
Loughlin agreed to two months behind bars, a $150,000 fine and two years of supervised release coupled with 100 hours of community service, though she won't be getting officially sentenced till August.
Loughlin's character was allegedly written off the show.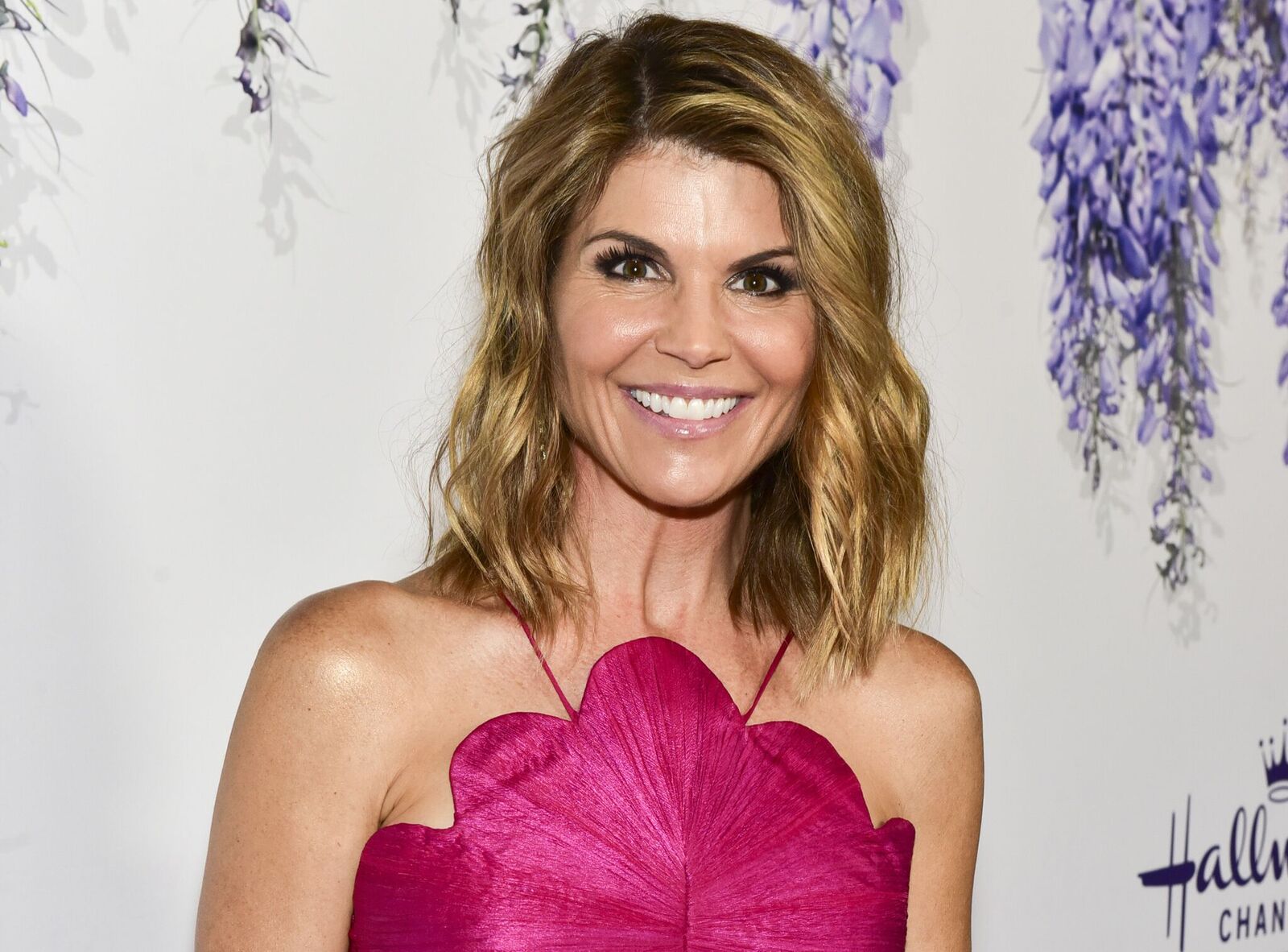 Lori Loughlin attends the 2018 Hallmark Channel Summer TCA at a private residence on July 26, 2018. | Photo: Getty Images
It's been reported that Loughlin and her husband are hoping to serve their prison sentences at different times. This is to ensure that their daughters, even though they're both adults, have a parent around to provide emotional support for them.
Earlier this month, an insider revealed to US Magazine that Loughlin would very much like to return to TV in the future. The insider referred to her as an "eternal optimist," who "eventually, [wants to] tell her side of the story."
After the accusations leveled against Loughlin went public in March 2019, she immediately faced the blowback. The famous actress was hastily dismissed from her role on Netflix's "Full House" reboot, "Fuller House."
Loughlin's character was allegedly written off the show — she traveled "back east" to care for her ailing mother's health. A fact that gave fans of the actress hope of her return as "Abigail."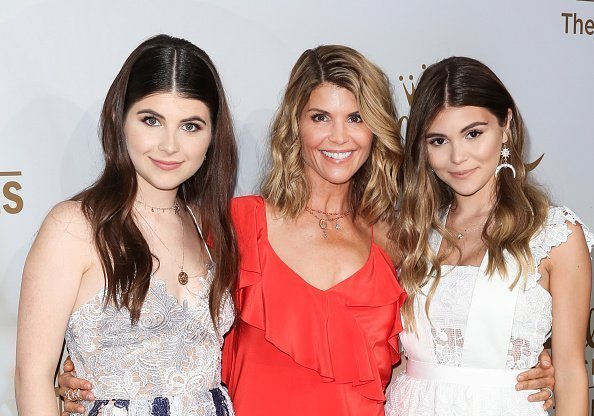 Lori Loughlin, Isabella Rose and Olivia Jade Giannulli attend the Hallmark Channel And Hallmark Movies And Mysteries 2017 Summer TCA Tour on July 27, 2017. | Photo: Getty Images
Hallmark also cut ties with her by pulling the plug on her Hallmark Movies & Mysteries series "Garage Sales Mysteries" and firing her from its popular Sunday night drama, "When Calls the Heart."
Since she was dismissed, Hallmark has dropped no hints about whether Loughlin will ultimately be welcomed back to Hope Valley. However, with her facing months in prison, she will not be returning to filming anytime soon.
Please fill in your e-mail so we can share with you our top stories!