Mike Epps Melts Hearts as He Dotes on His Adorable Daughter Indiana While Having Her Hair Combed
Comedian Mike Epps shared a lovely photo of his two-month-old toddler, Indiana Rose Epps, on social media.
Mike Epps has had a rather exciting last twelve months — tying the knot with his sweetheart, Kyra Robinson, announcing that the couple was expecting a child, then the successful delivery of the little bundle of joy early this year.
Epps shared a photo of his now-two-month-old daughter and her mother. Kyra brushed her daughter's hair in the background, while the curious child stared at her father as he photographed them.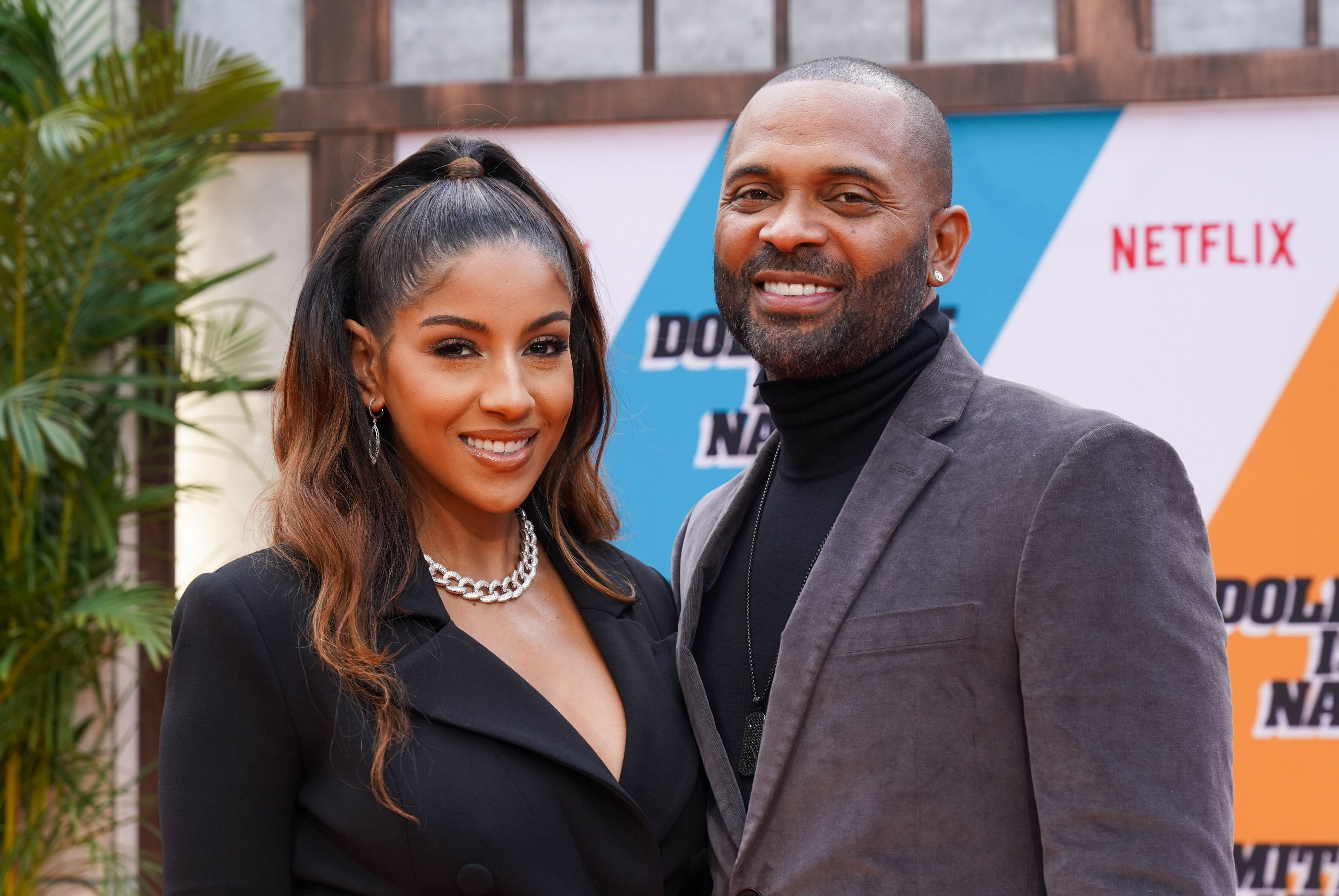 Mike and Kyra have gushed endlessly on social media since the birth of their first child together — the 49-year-old comedian has five daughters from his previous relationships. 
Epps also admitted, in 2016, that he'd like to have a son one day.
They announced the development via an Instagram video on March 22nd. On his Instagram handle, the proud father shared a video of his newborn in a pink dress, introducing the newest addition to his 6.2 million followers on the platform. Epps captioned the photo:
"INDIANA ROSE EPPS... She rollin her eyes all ready […] we are so grateful God thank you for a healthy baby!"
Even before their daughter was born, the expectant couple often shared photos of Kyra showing off her baby bump. In one post, the soon-to-be mother dressed in a sheer white leotard, displaying her long hair over her shoulder. 
 A buzzing Mike shared the photo on his IG handle, saying: "God bless my beautiful wife and our newborn Epps on the way."
The 35-year-old Kyra became "Kyra Robinson Epps" in the middle of last year when she tied the knot with her sweetheart in a star-studded ceremony. 
The wedding took place on June 23rd at a resort in Pelican Hill, California. Mike and Kyra, both from the Midwest, said their vows in front of two hundred guests, including close family members from Indianapolis and Chicago. 
Also present at the memorable occasion were Hip Hop legends Snoop Dogg, T.I, Tiny, Dough E. Fresh — who performed at the ceremony, and many others.
Mike Epps, now a father of six daughters and one granddaughter, revealed that he is an overprotective father. Epps also admitted, in 2016, that he'd like to have a son one day.