Duane 'Dog' Chapman & His Fiancee Open Up About How They Cried During Their First Phone Call
Duane Chapman and his fiancée Francie Frane opened up about their relationship, revealing on a live social media interview that their very first phone conversation was emotional. 
Duane Chapman of "Dog the Bounty Hunter" fame and his fiancée, Francie Frane, do have some similarities in that they both recently lost their spouses. 
While the Bounty Hunter lost his wife Beth Chapman to throat cancer in June last year, Frane also lost her husband, Bob, to cancer. Not knowing each other, the newly engaged couple found themselves talking to one another on the phone.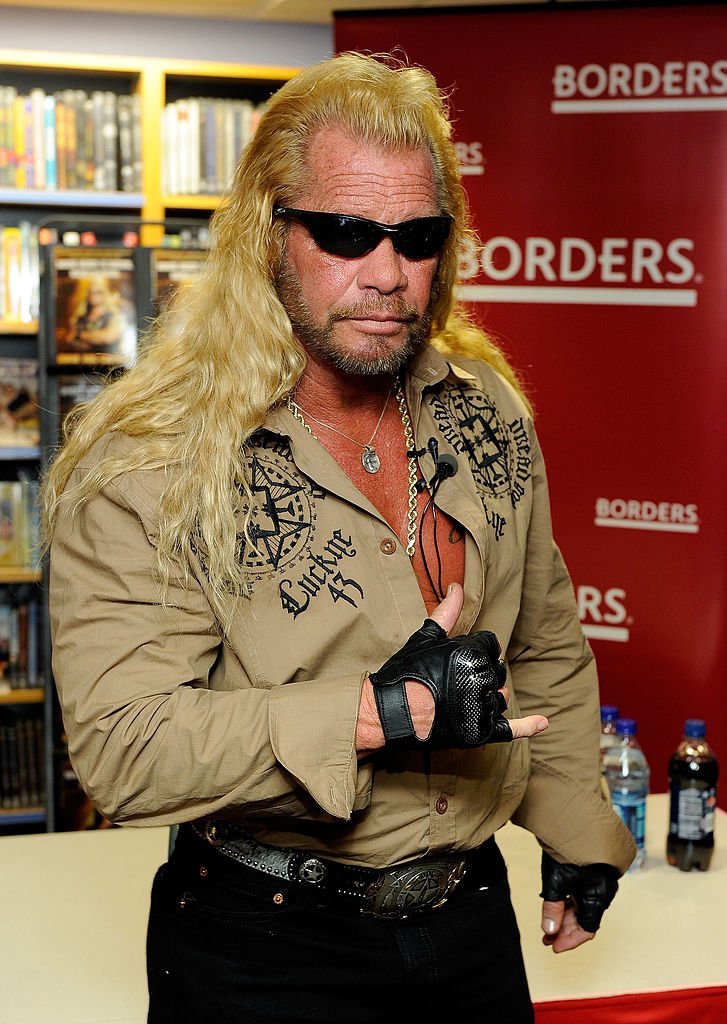 Chapman and Frane were live on a Facebook interview where they revealed details about their very first conversation, saying that they began bawling and crying after sharing stories about their late spouses. 
While they spoke during the interview, Duane Chapman, again got emotional as he thought about he and Frane's first conversation on the phone and said, 
"I'm still crying right now." 
Frane, earlier on, spoke to "The Sun" in a live interview last month, where she revealed more details about their first meeting. According to the 51-year-old, she had never heard of the Bounty Hunter until a few months back. 
In June last year, she said she was grieving about her late husband, an excavator named Bob when she went to Arizona along with her close friend. 
They stayed in touch with each other and eventually met for coffee, with Frane thinking the reality star needed a haircut when she first saw him.
While at Arizona, her close friend told her that Beth Chapman had died, but Frane didn't know who the late reality television star was, and also didn't know who "Dog the Bounty Hunter" was. 
According to Frane, her friend told her that somehow, someway, she was going to get together with Duane Chapman. And just as she said, two months after that, Duane and Frane found themselves talking to each other on the phone. 
The Bounty Hunter had called to find out about the late Bob's excavating business. When Frane explained to him that Bob was dead, Duane also narrated his late wife's passing leading to an emotional exchange between the two. 
They stayed in touch with each other and eventually met for coffee, with Frane thinking the reality star needed a haircut when she first saw him. Their relationship has blossomed into love as they are now engaged and planning for a big wedding. 
The announcement of their engagement sparked several reactions on social media, with some people saying it was coming so soon after Beth's passing. However, Duane Chapman showed that he would never forget his late wife. 
On the 14th anniversary of their wedding, he took to Instagram to post a tribute to her, recalling a conversation they had before her sad demise.  According to the Bounty Hunter, Beth told him that he would be sad when she was not around for their next anniversary, leaving the reality television star to wonder why she had to be so right.