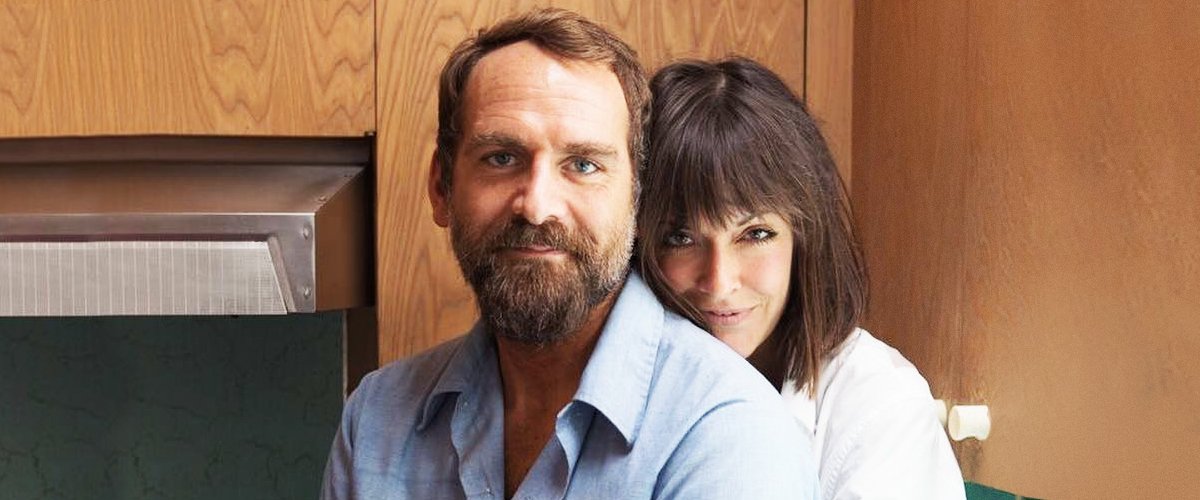 instagram.com/leannefordcreative
Leanne Ford's Husband Erik Pursued Her for a Long Time — A Glimpse into Their Love Story
Interior designer Leanne Ford, one of the stars of the HGTV show "Restored by the Fords," has had a fairy-tale romance with Erik Allen Ford, her husband of two years.
Apart from being a famous TV personality and a talented interior designer, Leanne is a successful author. In her book, "Work in Progress," she shared several details of her life and career, including how she and her brother, Steve Ford, got their HGTV show.
[Leanne and Erik] spontaneously decided to tie the knot.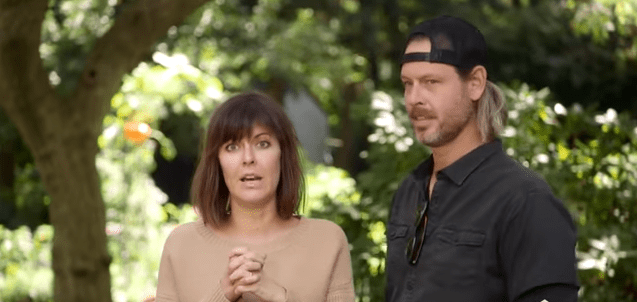 Steve and Leanne Ford restoring a house | Photo: YouTube/HGTV Canada
STEVE AND LEANNE FORD LANDING A SPOT ON HGTV
Leanne explained that, after finishing three interior design projects, the network contacted her with an offer specifically for a "cute couple" who could restore homes together.
Since her first husband, Brad Schaffer, didn't want to work on TV, she couldn't accept the job. Instead, the network hired Chip and Joanna Gaines.
Leanne didn't let that setback break her dream, and the following year, HGTV contacted her again, asking for a video of her and Steve, who had been renovating homes with her for a while.
Sadly, she was wearing an outfit that didn't sit well with the network and was rejected a second time. The third time was the charm, though.
High Noon, the production company behind "Fixer Upper," was attracted to the Fords, and they landed a pilot on HGTV. It was, however, a "hard project," so Steve didn't think the pilot would do well. Much to his and Leanne's surprise, it was a hit! The rest is history.
Another personal detail revealed in "Work in Progress" was how Leanne Ford and her husband met each other.
ERIK AND LEANNE FORD'S RELATIONSHIP
It was during a backyard bonfire that she held at her place in 2015, and Erik was invited. Apparently, he was attracted to her almost immediately, but she wasn't. Leanne wrote:
"Erik says that he started dating me six months before I started dating him. He pursued me for a long time."
That was probably the reason why the first glimpse of their romance was shared online in March 2016, when Erik uploaded a black-and-white image of Leanne smoking a cigarette on his Instagram account.
In May that year, it was Leanne Ford who shared a pic of her then-boyfriend on Instagram. It showed only half of Erik's face as he rested his head on Leanne's belly.
Although she didn't share that many posts of him, it became evident that their relationship was on the right track on New Year's Day 2017 when the HGTV star uploaded a photo labeling Erik as "the best part" of her year.
Later that year, just as though they were in a Disney film, they spontaneously decided to tie the knot. They told their family about their wedding plans only four days before actually getting married on November 12, 2017.
ERIK AND LEANNE'S DAUGHTER
Leanne Ford announced that she was a married woman two days later through an Instagram post that showed her and Erik kissing each other at the end of a big table. For the caption, she wrote:
"On Sunday evening in #NewYorkCity, Erik and I stood in front of our immediate families only and said our vows. To love each other through it, despite of it, because of it."
Finally, before labeling her wedding as an elopement, she admitted that it took them two years to make the decision, four days to plan the wedding and that they have a lifetime to enjoy it.
Leanne and Erik, who took her last name, went to Fiji for their honeymoon, and they shared some posts of their romantic trip on social media, as well.
Less than a year after tying the knot, Leanne Ford and her husband announced that they were expecting a baby girl. On March 18, 2019, Ever Allen Ford was born at eight pounds, four ounces, and 20.5 inches long. As per her beautiful name, the couple said:
"Her name, Ever, means 'always and eternal.' We believe this sweet soul was put on this earth for a purpose, and we can't wait to see what that will be."
Four months after giving birth, Leanne Ford came back to work starring in "Rock the Block." At the moment, she is waiting for HGTV to decide whether or not "Restored by the Fords" would be renewed for a third season.
Please fill in your e-mail so we can share with you our top stories!