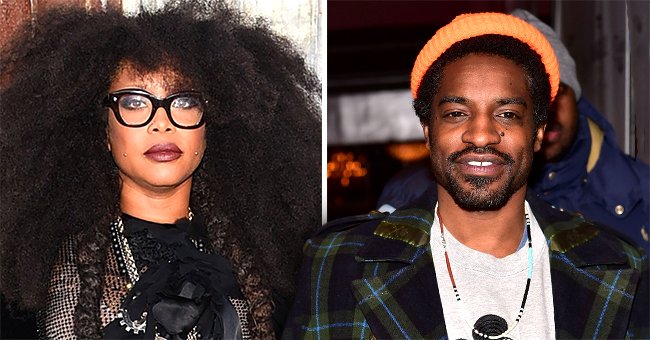 GettyImages
Meet Erykah Badu and Andre 3000's Grown-Up Son Who Is a Carbon Copy of His Famous Father
Erykah Badu and André 3000 are the proud parents of a 22-year-old young man who could easily pass as his father's twin. Meet Seven Sirius Benjamin.
Erykah Badu and André 3000—whose real name is André Benjamin—have more in common than being music and fashion icons for many '90s kids.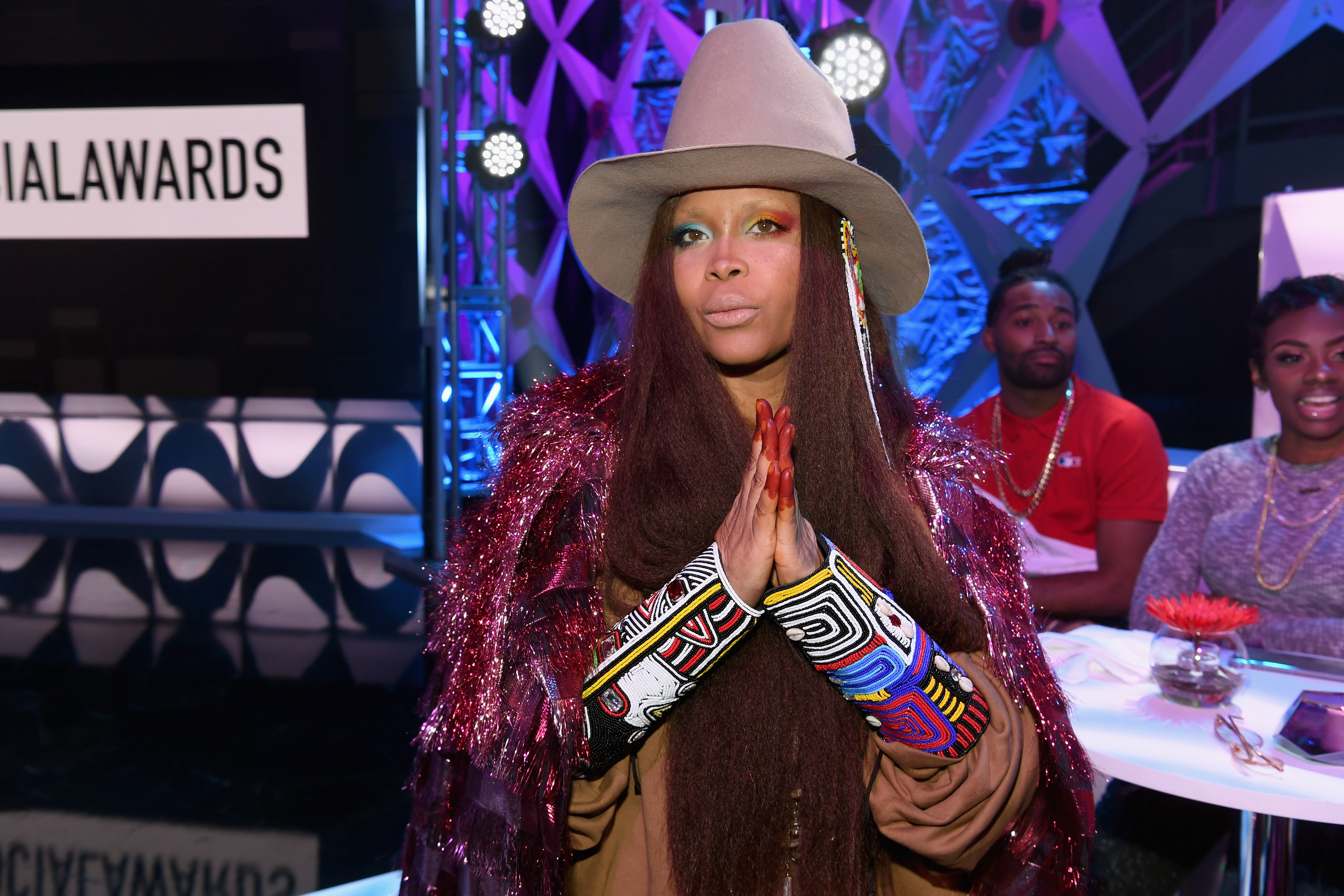 Erykah Badu attends BET's Social Awards 2018 at Tyler Perry Studio on February 11, 2018 in Atlanta, Georgia | Photo: GettyImages
WELCOME TO THE WORLD
The pair was at the top of their respective careers when they started dating in 1997. Benjamin had just released Outkast's second album, "ATLiens," a year earlier, and Badu was releasing her debut album, "Baduizm."
Now that he's in college, Seven is helping his mother whenever he can with the homeschooling of his younger sister.
On November 18 of the same year, the former couple welcomed their only son, Seven Sirius Benjamin, who would grow up to become the carbon copy of his famous father.
Although Badu and Benjamin's relationship came to an end in 1999, they went on to build a strong friendship and co-parenting relationship to make sure their son had a peaceful childhood and a fulfilling experience growing up.
Badu explained in an interview with Majic 107.5 in 2018 that from the day she got pregnant, she and Benjamin promised to "make this human being that we brought into this world together."
Seven, now 22, has a great relationship with both parents and sometimes can be seen on social media hanging with either of them.
He's also very close to his sisters, Puma, whom Badu shares with rapper The D.O.C. and Mars, whose father is Jay Electronica.
HIS FATHER'S TWIN
Seven Sirius doesn't have any personal social media account, and he prefers to keep his life away from the spotlight as much as possible.
Still, whenever Badu shares a pic or video with the handsome young man, fans can't stop pointing out the uncanny resemblance he shares with André Benjamin.
Last year, for example, Badu and Seven went on a trip to Hawaii, and the musician took a video while they drove around listening to Lil Yachty's "Who Want the Smoke."
Fans in the comment section were impressed by the fact that not only Seven looks physically like his dad, but also seems to have the same mannerisms, fashion style, and a very-alike voice.
A SMART YOUNG MAN
Seven also inherited his parents' intelligence, and in 2016, he made them proud when he received acceptance letters from the four universities he applied too.
Badu shared the good news on Twitter, saying that after all, the dream worked. She also revealed that Seven was going for a psychology /arts and science major.
Now that he's in college, Seven is helping his mother whenever he can with the homeschooling of his younger sister, Mars.
According to Badu, Seven is in charge of teaching the girl about botany and psychology whenever he visits, while the rest of the family takes turns with the rest of the subjects.
It doesn't seem like Seven is interested in following his parents' steps into the music industry, but his sister Puma has that covered.
At 15, the girl is showing off some incredible and effortless vocals, proving she inherited her mother's talent. The mother-daughter duo recently joined forces for a flawless rendition of "Time's A Wastin" on a morning show.
Please fill in your e-mail so we can share with you our top stories!