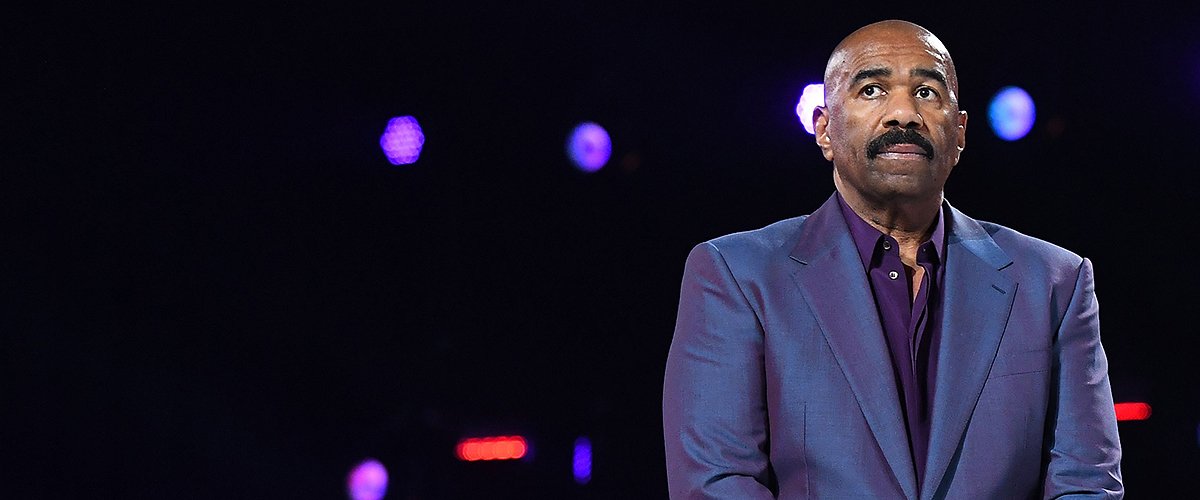 Getty Images
Steve Harvey Opens up about Black Lives Matter Movement: 'We Live with the Knee on the Neck'

In the most recent episode of "Steve on Watch," 63-year-old Steve Harvey had a very interesting and serious talk with Kimberly Jones, who recently became famous due to a powerful viral video.
In the video, Jones delivered a very eloquent, passionate, and honest speech regarding the Black Lives Matter movement and how black people have been suffering for hundreds of years.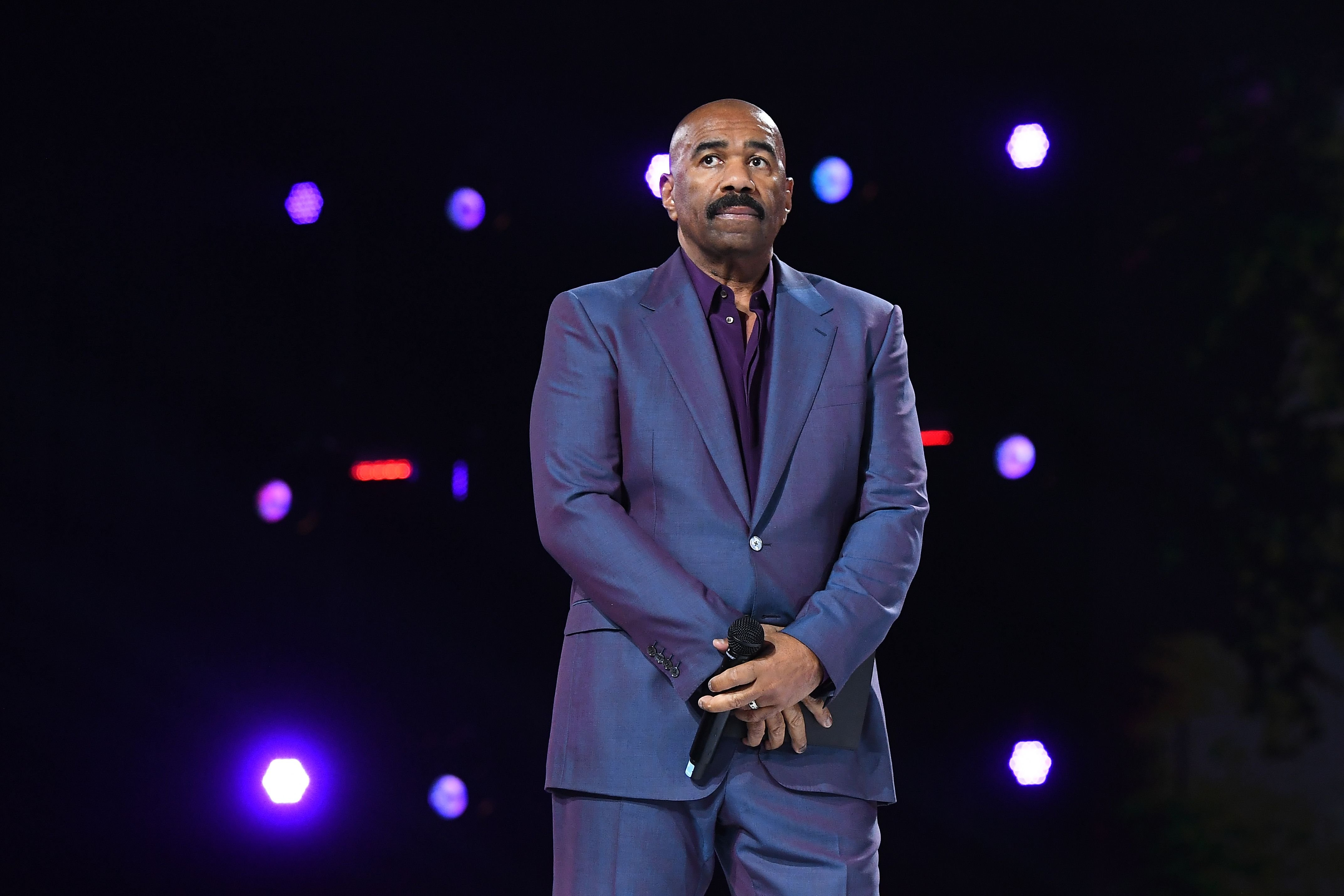 "Famiy Feud" host Steve Harvey onstage during the Beloved Benefit at Mercedes-Benz Stadium in Atlanta, Georgia | Photo: Getty Images
A HISTORY LESSON
Harvey immediately told Jones that her video caught his attention like no other video did in a long time, praising her for giving the world one of the best black history lessons ever.
During that lesson, she used the famous Monopoly game as an analogy to explain how black people have been oppressed throughout history.
In the example, 400 rounds of monopoly would be played but one person wouldn't be allowed to have any money or anything on the board. Jones then said:
"You finally get a little bit and you're allowed to play, but every time they don't like the way that you're playing or that you're catching up, or that you're doing something to be self-sufficient, they burn your game."
A MARK IN HISTORY
While speaking of police brutality, Jones claimed that law enforcement has had "their proverbial foot on our neck for 400 years," to which Harvey replied by saying "we live with the knee on the neck."
The 63-year-old host admitted that he is "sick of racism" and sick of how he had to deal with it his entire life
According to Harvey, who, as an 11-year-old, remembered his parents crying over the death of Martin Luther King, police officers should also be subjected to the consequences of breaking the law.
Jones agreed that everything would be much different if that happened and Harvey said that the current protests "will go down as one of the greatest movements since the Civil Rights movement."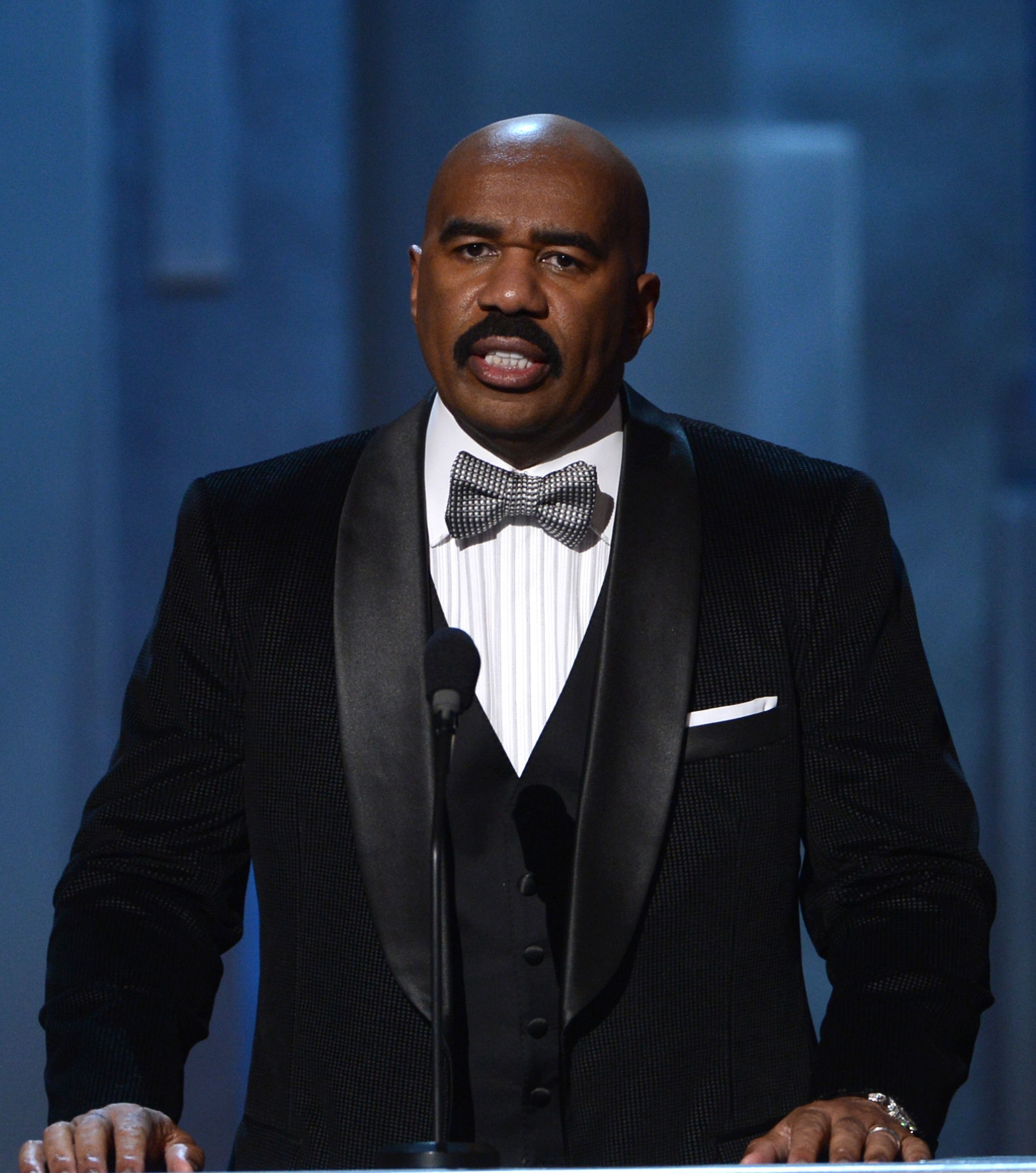 Host Steve Harvey during the 44th NAACP Image Awards at The Shrine Auditorium in Los Angeles, California | Photo: Kevin Winter/Getty Images for NAACP Image Awards
THERE IS HOPE
Harvey also said that this was the first time in his life that he saw white outrage over a Black cause, adding that "pain always leaves a gift," and that the quarantine helped the world see what the black community saw.
The 63-year-old host admitted that he is "sick of racism" and sick of how he had to deal with it his entire life, but that he also sees a glimmer of hope that things will change for the better.
Please fill in your e-mail so we can share with you our top stories!