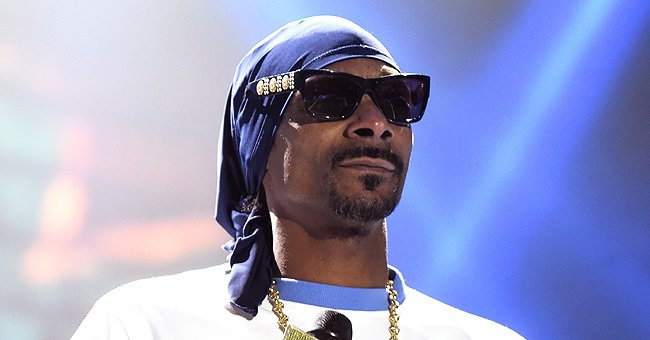 Getty Images
Snoop Dogg's Daughter Cori Broadus Flaunts Curves in a Black Bodysuit

The rapper's only daughter is making sure everybody notices she is making her way into entertainment as a grown-up woman. The 21-year-old is following her dad's footsteps but with a style of her own.
Celebrated rapper Snoop Dogg's daughter, Cori Broadus, is not a girl anymore. She has just turned 21 and celebrated it with a playboy-themed birthday party which brought her family together.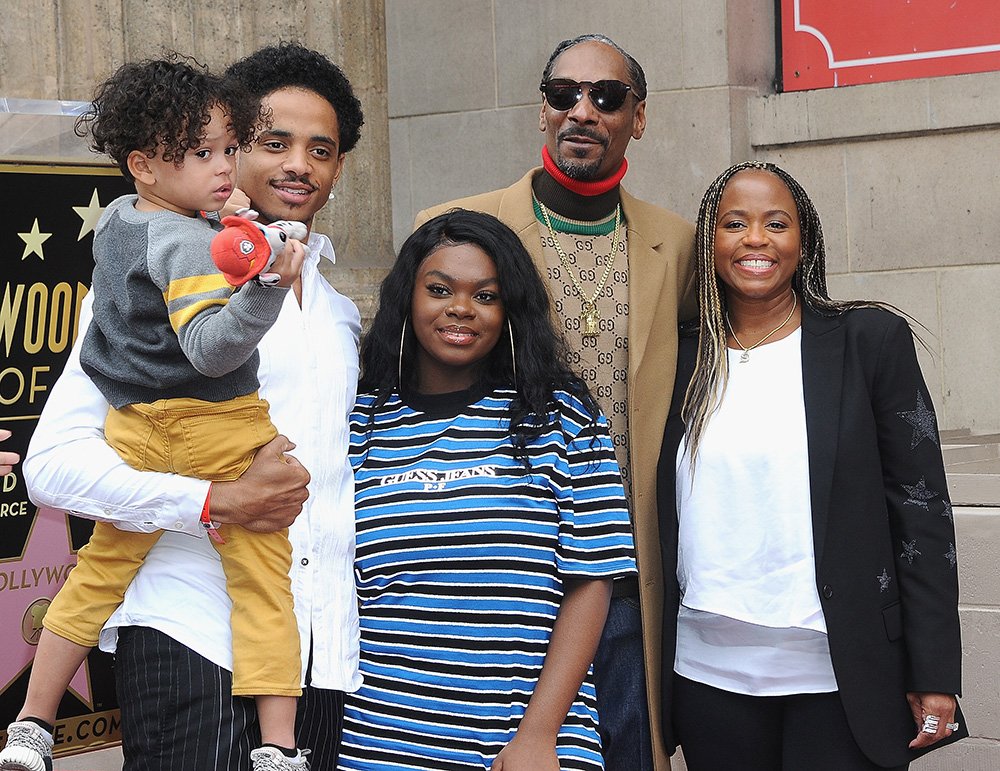 Snoop Dogg and Shante Taylor with family attends Snoop Dogg's star ceremony on The Hollywood Walk of Fame held on November 19, 2018 in Hollywood, California. I Image: Getty Images.
A photo recently posted on her Instagram, shows her sitting in front of the camera, wearing a seductive black bodysuit and black bunny ears and mask. A red velvet background gives the mood of a classic playboy-style picture. The caption reads:
"GROWN, SEXY & CLASSY Chapter 21 I'm ready for you…"
As we can see in her pictures, Broadus is making sure the world knows that she is a grown woman, and she is in charge of herself.
PROUD FATHER
Broadus and Snoop Dogg have a close father-daughter relationship. When the girl graduated from Ramon C. Cortines School of Visual and Performing Arts in Los Angeles, Snoop was just as proud as any parent would be. The rapper was so excited that he filled up his social media with photos and videos from the ceremony.
On the professional side, Broadus is following her dad's footsteps. Going by the stage name, CHOC, she has been pursuing a musical career. So far, she has garnered more than 6 thousand followers on her YouTube channel.
When she still was using Cori B as her stage name, she released a song along with Snoop called "Daddys'girl". But she also has other singles of her own, like "Love Me For Me". Since then, she has mentioned that she feels she is making the music that actually means something important to her.
REBEL GIRL
The last name and the ability to change her stage name, are not the only thing Broadus has in common with her dad. As Snoop was always trying to get attention towards him not caring very much what people thought about it, so is his daughter.
At 18, she took to social media to show off her new shaved haircut. She felt pretty happy about it and she amusingly captioned the image suggesting that she should have been cast for Black Panther.
She has also been criticized for having a face tattoo which reads "Belle", the french word for beautiful. The photo she posted arose many comments from followers disapproving of her newest ink. In the end, she did not care very much about it.
BATTLE WITH LUPUS
When Broadus was 11 years old, she was diagnosed with an autoimmune disease called Lupus. At the time, Snoop Dogg or his wife, Shante Broadus, did not know anything about it. Soon they discovered it affected more than 1.5 million people, and that it affects African American women even more.
Though Snoop and Shante had filed for divorce in 2004, they decided to stay together because of their daughter's condition. Later, the rapper confessed that it was those tough times that made them forget about the divorce and committed to their marriage.
Today, Broadus is completely healed from the disease.
Please fill in your e-mail so we can share with you our top stories!