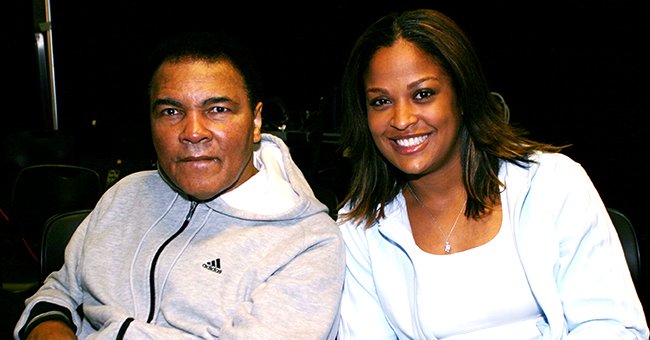 Getty Images
Laila Ali Shares Photo of Her Growing Kids & Fans Say Her Son Looks Like Grandpa Muhammad Ali

Laila Ali, the daughter of one of boxing most remarkable fighters, Muhammad Ali, took to Instagram with an adorable picture of her son, Curtis, and her daughter, Sydney.
Laila Ali, a former professional boxer and the daughter of Muhammad Ali, was reminded that her father lives on when she shared a photo of her daughter, Sydney, and her son, Curtis Muhammad Jr. She wrote:
"I ❤️My Seeds!"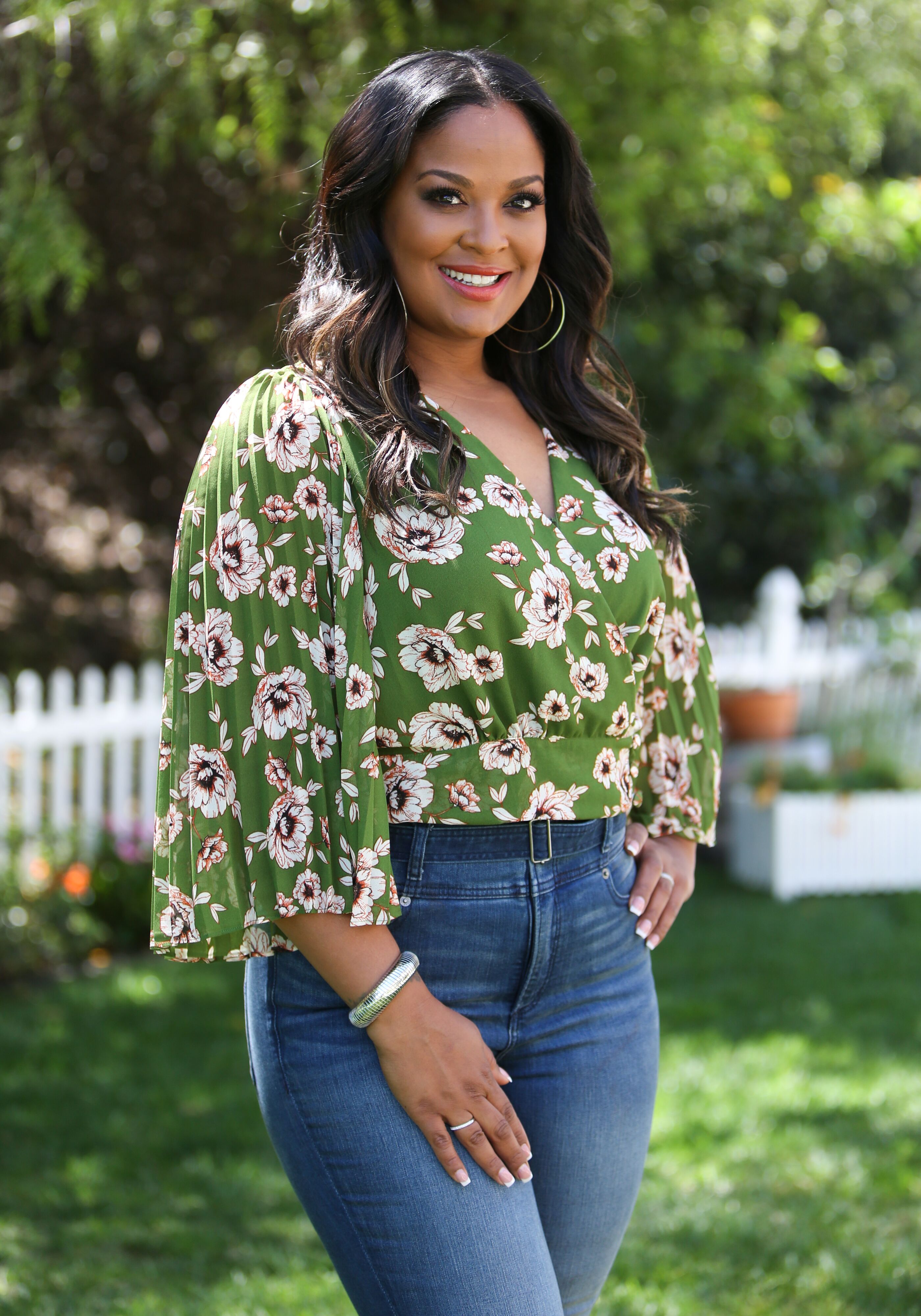 Laila Ali visits Hallmark's "Home & Family" at Universal Studios Hollywood on April 23, 2019. | Photo: Getty Images
Laila's fans and followers were struck by a certain nostalgia and instantly thought little Curtis Muhammad Jr.'s name was the perfect fit because he looked a lot like his legendary grandfather.
Several comments pointed out just how much the 11-year-old looked like Muhammad Ali in the picture. The adorable photo featured the sweet siblings sitting together, showing off their cute smiles.
Sydney was wearing a red plaid shirt with her long brown locks pulled back from her hair in a ponytail. Her big brother was wearing a dark collared shirt with his short dark hair sporting golden tinges. Other comments noted how cute the two looked together.
Laila had come across a great deal of stereotypes when it came to her career — she was too pretty or feminine.
Laila shares Sydney and Curtis with her husband, former NFL star Curtis Conway, whom she married in 2007. The mom of two is dedicated towards keeping her kids happy and healthy and never hesitates to gush about her bundles of joy.
In an interview with Parents, Laila revealed that despite her family being so sports-oriented all round, she did not actively nudge her children into organized sports. She said:
"We want them to stay active and participate in sports, but we don't make them feel like they have to be athletes because their parents are athletes."
The proud mom added that she and Conway believed strongly in identifying their children's interests and then nurturing them. She listed Curtis's involvement in baseball, soccer, and basketball, but emphasized his undeniable interest in building and technology.
However, she would not encourage her kids to play football or any other contact sports that required them to have the wear and tear on their bodies.
She would love to see her daughter Sydney, whom she referred to as "the champ" since she was born, play tennis.
Tennis was a sport that she would be able to play for all her life while learning good sportsmanship with the culture of shaking hands over the net after a match regardless of who won or lost.
Laila also admitted to Refinery29 that she had come across a great deal of stereotypes when it came to her career.
Many thought she could not be good at what she did — she was too pretty or too feminine to do it right. She took great pride in defying and defeating those stereotypes.
Muhammad Ali was many things beyond being a legend in the ring, he was a kind-hearted humanitarian. Laila's goal is to raise her kids to be just as kind as compassionate as her father, and she has done an amazing job so far.
Please fill in your e-mail so we can share with you our top stories!