Chris Brown's Baby Mama Ammika Harris Shares Touching Photo of Them in the Labor Room Amid Father's Day
Ammika Harris, the mother of Chris Brown's son Aeko, shared a touching picture of herself and Chris in the labor room, while wishing him a happy Father's Day.
Certain moments stand out in life. A new life-changing experience or a pleasing moment are some of these moments. Birthing a child is also a moment that stands out in the life of a mother.
Ammika Harris, the mother of Chris Brown's son Aeko (pronounced Echo) Catori Brown, took to Instagram to share a picture of herself and Chris in the labor room in honor of Father's day.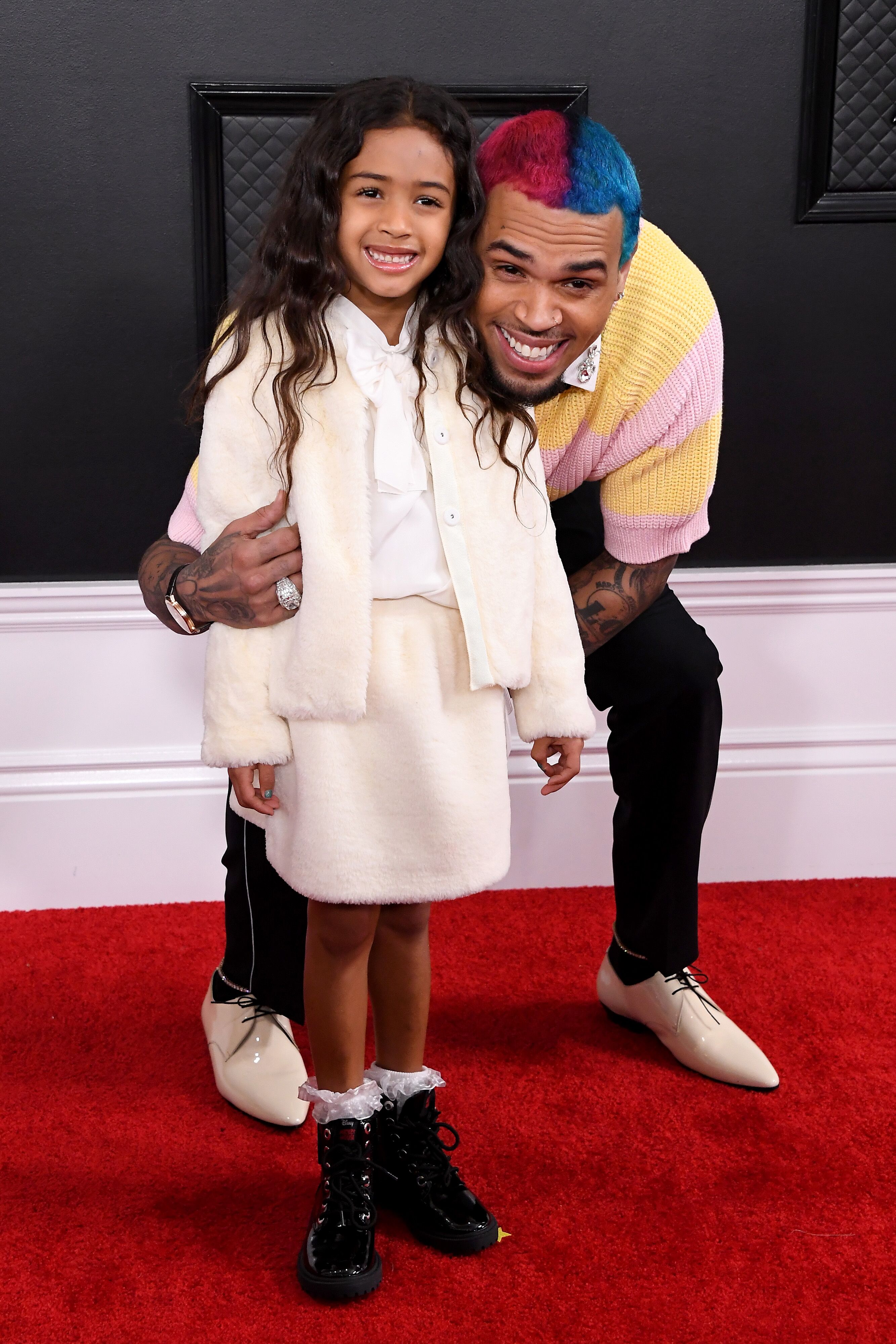 The black-and-white throwback image showed Brown and Harris dressed in hospital scrubs, a face mask, and head caps. While Harris was lying down on the hospital bed, Brown sat beside her and held her hands.
The two had their eyes closed while they held hands. Their heads were also close to each other, with Brown bending and resting his head on Harris's. She captioned the post saying:
"I asked him to play his album during the procedure because I didn't want to hear the sound of the tools.❤️ happy Father's Day, baby!"
Harris and Brown first sparked rumors in June 2019 when it was reported that she was pregnant with her and the musician's child. The two did not confirm the news about the pregnancy at the time.
However, in November 2019, the two posted cryptic messages on their social media platforms, indicating that they had welcomed a child. It was not until December 11, 2019, that Brown shared the first picture of their son, Aeko, who is the spitting image of his father.
 Brown has been involved in a plethora of legal troubles.
Although the two never publicly acknowledged that they were dating, Brown and Harris have been linked together as far back as 2015, and it was reported that they dated on and off for a while before welcoming their son.
Aside from Aeko, Brown is also the father of a daughter named Royalty, whom he had with his ex-girlfriend and former model Nia Guzman.
Royalty was born in 2014, and although Brown and Guzman had a rocky relationship, they settled it and have decided to be great co-parents.
Brown, who is smitten by his two kids, never fails to share pictures of them, and in December 2019, he posted a series of cute photos of the brother and sister bonding.
Recently, Brown made the news when a female stalker stood outside his house, shouting that he was her life partner.
The singer had to cower behind the wall of his house while exchanging words with the female stalker who had tried to sneak over the gate into his home.
This is not the first time Brown is dealing with a female stalker. In 2016, a female stalker, Danielle Patti, invaded his home on three different occasions asking Brown to pleasure her sexually. Patti claimed that she and Brown had dated, and he had harassed her on social media.
Although Patti claims were bogus, Brown has been involved in a plethora of legal troubles dating as far back as 2009. Some of his charges had to do with domestic violence, possession of illegal weapons, and restricted substances.
Brown has also spent a lot of time in and out of courtrooms, rehabilitation centers, and jail, but he makes it clear that his children are his priority and have helped him get his life in order.