Tyrese Gibson's Messy Divorce and Custody Battle over His Only Daughter with Ex-wife Norma
Tyrese Gibson, the actor best known for the "Fast and Furious" franchise, has been involved in a difficult custody battle for his daughter with his ex-wife, Norma Mitchell Gibson.
The former couple tied the knot in 2007 and parted ways only two years later. From that point on, their many court battles over their daughter, Shayla, and messy divorce have been making headlines.
[Tyrese] asked a judge to grant him primary custody of his daughter.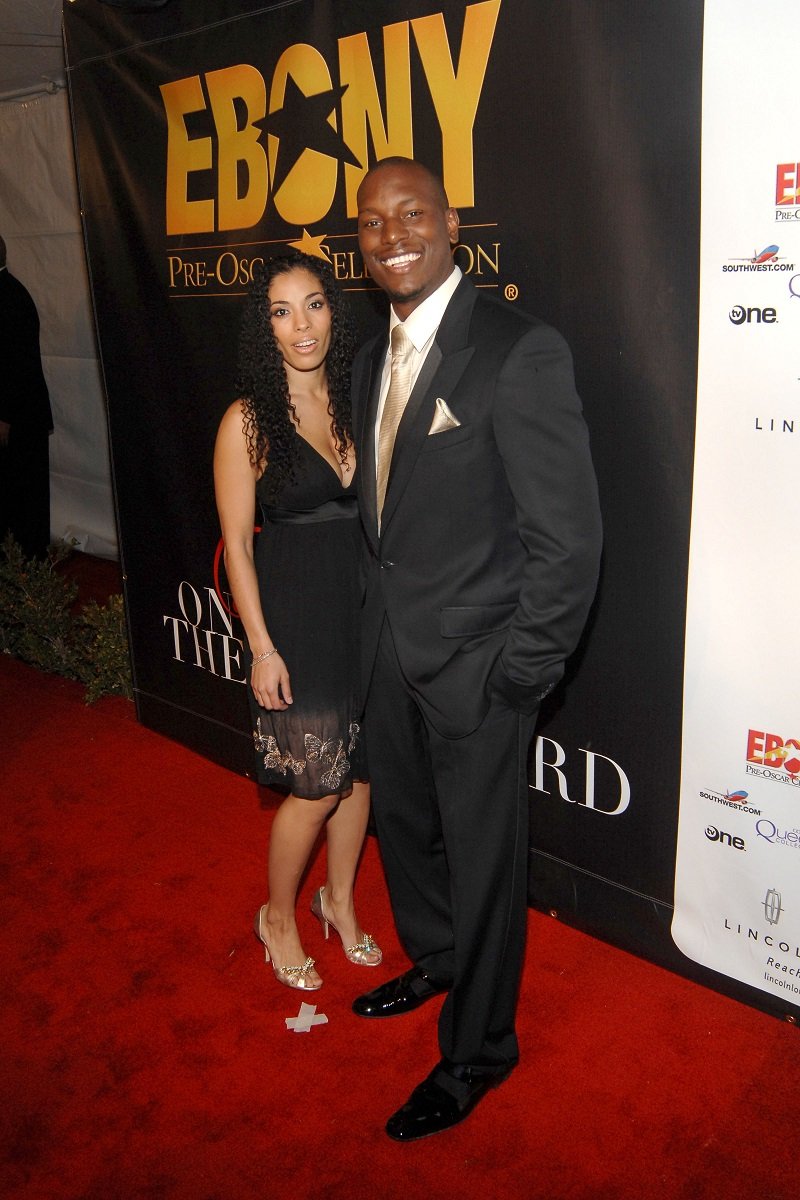 NORMA MITCHELL AND TYRESE GIBSON'S LEGAL BATTLE
Back in 2015, for example, Tyrese claimed that he was afraid that Norma, who had plans to take their daughter to Jerusalem for a seven-day trip, would not return to the US.
Although he took his worries to court, everything was resolved in Norma's favor. Following that incident, she told Madame Noire that it had just been another of his attempts to scare her.
Norma pointed out that she had been dealing with similar situations for a long time and that she simply wanted to "move on and move forward."
Apart from that, she complained about the fact that she was called "Satan" by the press, making clear that she would never take Shayla to live in a different country and away from her father.
It was also stated that their custody agreement has a clause that prohibits them from taking their daughter to countries not governed by The Hague Convention, which protects children from being abducted. Israel is governed by that Convention. Norma said:
"For me to run off with my daughter to Israel is ludicrous. I wouldn't even live there. I'm a British citizen. I feel like that wasn't explained."
TYRESE MARRIED NORMA TO KEEP HER IN THE US
Tyrese Gibson's ex-wife went as far as to say that she "definitely" was physically and emotionally abused in her marriage and that not speaking out about it for years made her feel guilty when other women dealt with it.
In December 2017, the former couple made headlines again after Tyrese claimed that the only reason why he married Norma was to keep her in the US.
During an interview with the "Rickey Smiley Morning Show," Tyrese pointed out that they tied the knot when Norma was pregnant with Shayla so that he didn't have to travel to London just to spend time with the kid.
In a way to prove his claims, he said that if he really wanted to marry Norma, he would have thrown a big wedding ceremony because of his "flamboyant" personality.
THEIR CUSTODY BATTLE IS NOT OVER
As per the custody battle for Tyrese Gibson's daughter, a judge awarded him and Norma with a 50/50 joint custody in November 2017, something that the actor described as a victory for Shayla.
In June 2018, though, he asked a judge to grant him primary custody of his daughter, claiming that moving her from Norma's household in Los Angeles to his home in Atlanta would be of "Shayla's best interest."
Tyrese added that the harassment caused by paparazzi in Los Angeles restricted his ability to do activities with his child, emphasizing that he had a "stable and loving" environment for Shayla in Atlanta. The status of his request is unknown.
Although the actor's first marriage brought him emotional and financial troubles, he decided to give love a second chance and married Samantha Lee Gibson on Valentine's Day 2017.
On October 1, 2018, a little over a year after their wedding ceremony, Tyrese's second daughter, Soraya Lee, was born. As he revealed on Instagram, the baby weighed eight pounds six ounces.
Nowadays, Tyrese Gibson has his hands full. Apart from taking care of his two daughters and dealing with his legal battles with Norma, he is expected to appear in several films, including "Fast & Furious 9," "Morbius," and "The Christmas Chronicles 2."