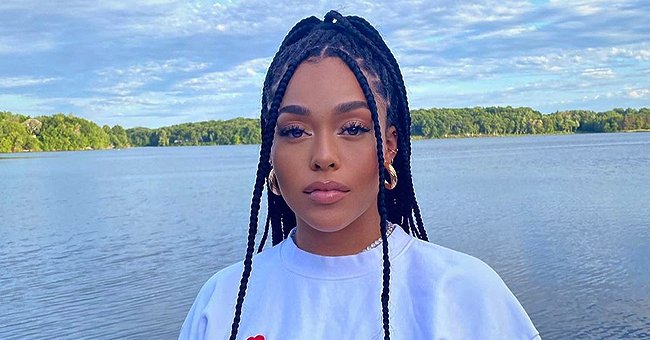 Instagram/jordynwoods
Jordyn Woods Shows off Her Handsome Younger Brother John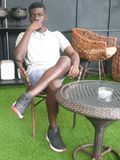 Jordyn Woods and her brother, John, looked picture-perfect in a new image on social media as she celebrated him on his 21st birthday.
Star model Jordyn Woods showed love to her younger brother, John Woods, in a new Instagram post. Woods and the birthday boy were sibling goals in the photo while Jordyn penned a sweet tribute to the youngster.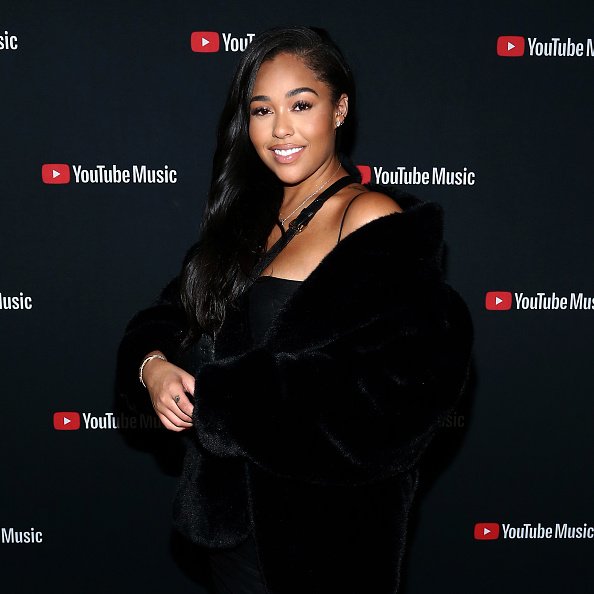 Jordyn Woods attends A Celebration of The Fearless Women in Music at Spring Studios on December 11, 2019. | Photo: Getty Images
WOODS AND HER BROTHER ARE GOALS
The snapshot showed Jordyn and her brother looking radiant as they both concentrated on her phone. The two held a strong resemblance. While John looked over his sister's shoulder in his t-shirt and camo shorts, Jordyn rocked a black t-shirt and gold hoops. She gushed in her caption:
"My protector. I can't believe you are 21 today. You already know what it is. HAPPY BIRTHDAY…"
The excited sister went on as she tagged the celebrant and referred to him as "one of a kind." She concluded the post with a declaration of love for John Woods. Many followers showed up with heart emojis in the comments as they joined Jordyn in celebrating her loved one.
JORDYN ON FATHER'S DAY
It was a double dose of greetings for Jordyn Woods on Father's Day as she took time to honor the father-figures in her life. The young celebrity posted throwback photos of when she was but a toddler in her late dad's arms.
Jordyn made it known that Thompson had made a move on her.
In both snapshots, the late sound engineer beamed while his beloved daughter stayed perched in his arms. She shared her feelings in the caption, letting fans know she missed her dad while sending a shout out to other dads. Woods proceeded to pay respect to her "second dad," Will Smith, in another throwback photo.
THE WOODS ARE LIKE TWINS!
This year, Woods and her kid sister, Jodie, piqued fans' interest after the model shared photos of them on Instagram. Their uncanny resemblance had fans in a frenzy as they marveled at the girls.
Many fans were genuinely surprised at how much Jordyn and Jodie looked like clones. One interesting fact is that Jordyn is way older than her teenage sister, but that could go unnoticed as they looked like two peas in a pod. Many fans made it known that the girls' resemblance was stunning.
WOODY'S CONTROVERSIAL MOMENT
Jordyn was in the news for an extended period after cheating allegations were levied against her. The fashion connoisseur found herself entangled in a scandal linking her to NBA star, Tristan Thompson.
Woods, known as Kylie Jenner's long time best friend, shared her side of the story in a Cosmopolitan interview.
Jordyn made it known that Thompson had made a move on her. Afterward, rumors were sparked among the Kardashians that she cheated with Thompson, who is Khloe's baby daddy.
Please fill in your e-mail so we can share with you our top stories!