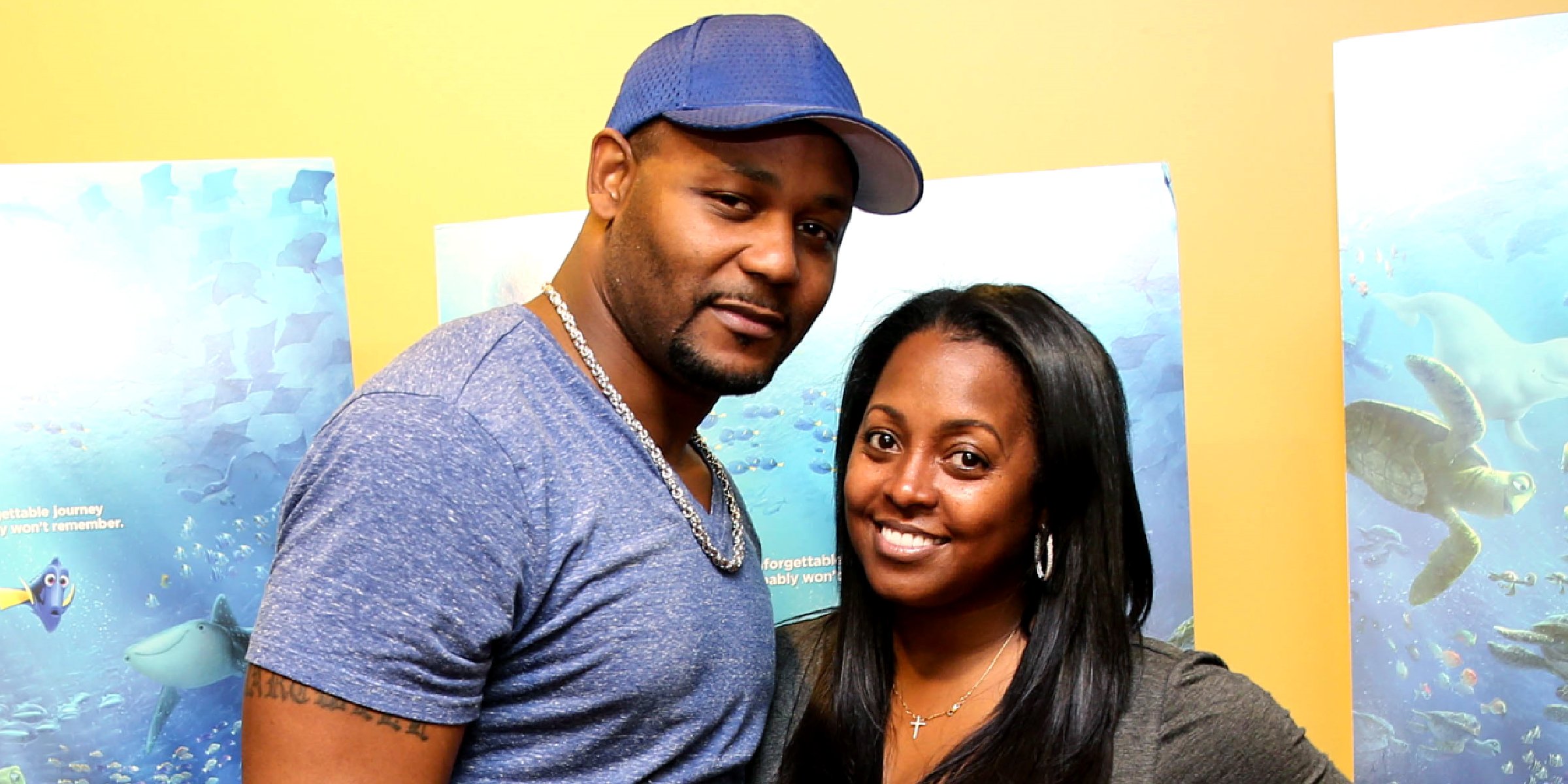 Getty Images
Ed Hartwell and Keshia Knight Pulliam Divorce Details: Inside Their Relationship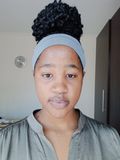 Ed Hartwell and Keshia Knight Pulliam's courtship lasted only four months before they decided to get married. However, the former couple's marriage did not last very long.
In a 2016 issue by Page Six, it became clear that Keshia Knight Pulliam and Ed Hartwell's marriage did not work out as they had hoped. According to Hartwell, their marriage fell apart due to jealousy, conflicting views about having a family of their own, and potential unfaithfulness between them both.
When it became clear that they were not on the same page about their relationship, Hartwell stated that even their sexual life went down the drain. He claimed that she was obsessed with having his child and went as far as going behind his back to conceive it.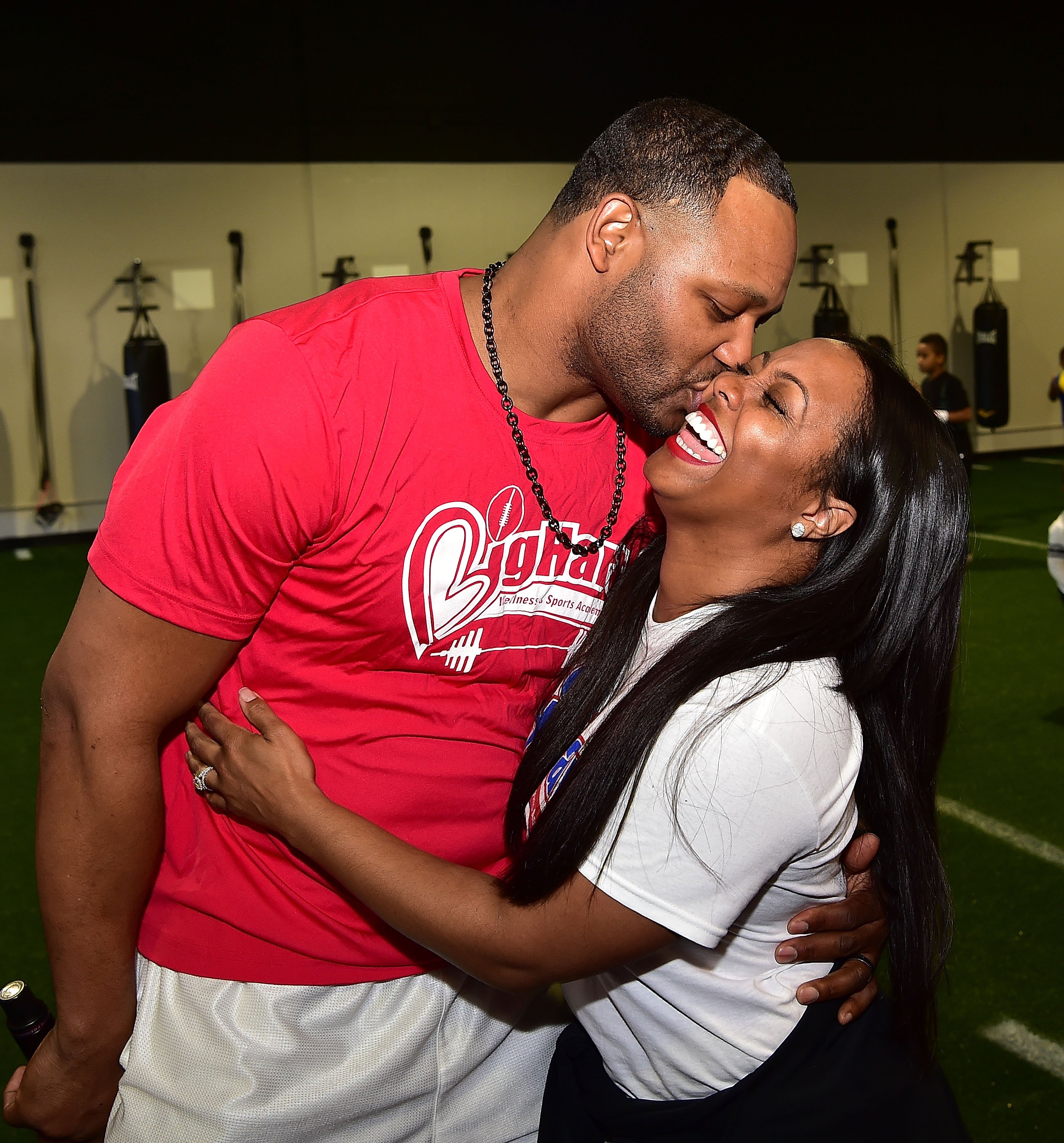 Ed Hartwell and Keshia Knight Pulliam attending the Big Hart Sports and Fitness Academy Grand Opening in Duluth | Source: Getty Images
ED HARTWELL ABOUT HIS DIVORCE FROM KESHIA KNIGHT PULLIAM
In an interview with Page Six, Hartwell opened up about the details of his divorce from Knight Pulliam. He discussed her intense desire to immediately start a family with him after only having gotten to know each other for less than a year.
Hartwell drew his beliefs from watching how "other successful people lived their lives" and believed that he and his ex-wife still needed to take the time to get to know each other more before making life-changing decisions that would entwine them both.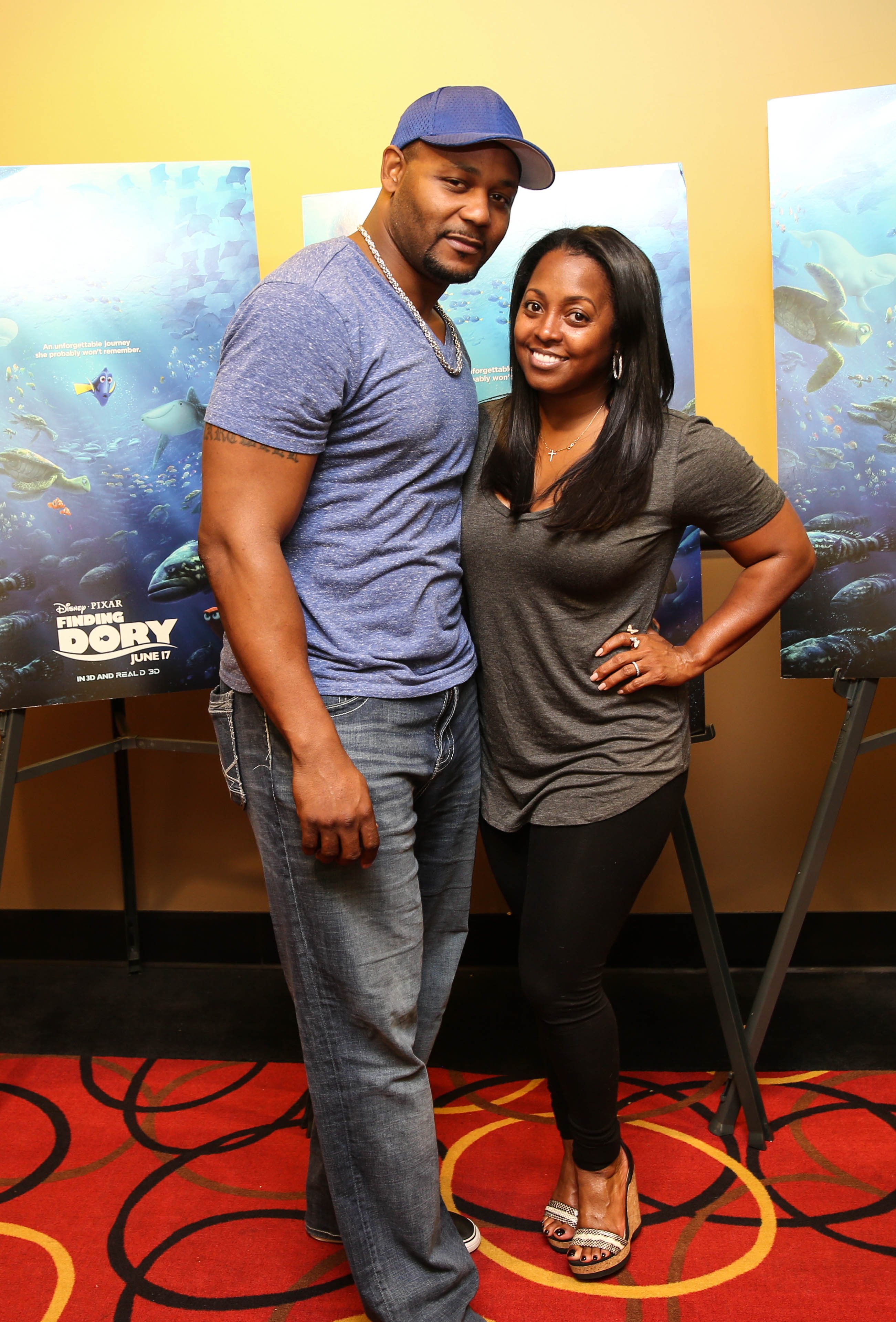 Keshia Knight Pulliam & Ed Hartwell at the advanced screening of "Finding Dory" in June 2016 | Source: Getty Images
Hartwell thought it was best for him and his ex-wife to extend their courtship within their marriage as he tried to abate how desperate she was to have his child.
He believed that going in that direction as a couple would benefit them both in the long run, especially seeing as how it worked for "other successful people."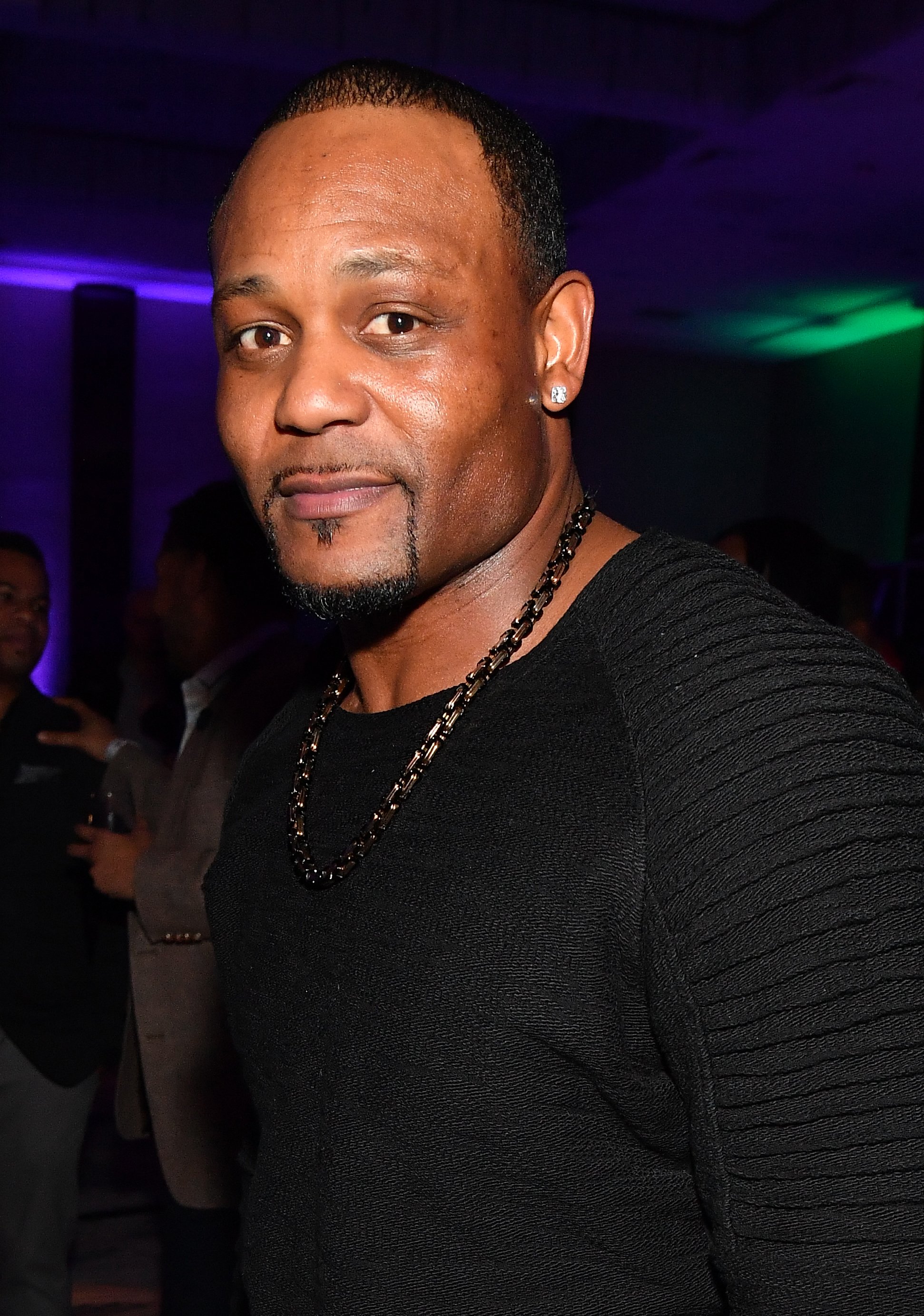 Ed Hartwell attends Lawrence "L.T." Taylor's Surprise 60th Birthday in Atlanta | Source: Getty Images
Furthermore, Ed added that he sat down with "The Bill Cosby Show" actress and laid out his concerns for their marriage. He told her how he thought they were moving too fast and that they should've taken their time before marrying.
He worried about how their lives were taking two different directions at the time. During this conversation, Hartwell also confessed that he still cared for one of his old lovers, as she had suffered the loss of a child.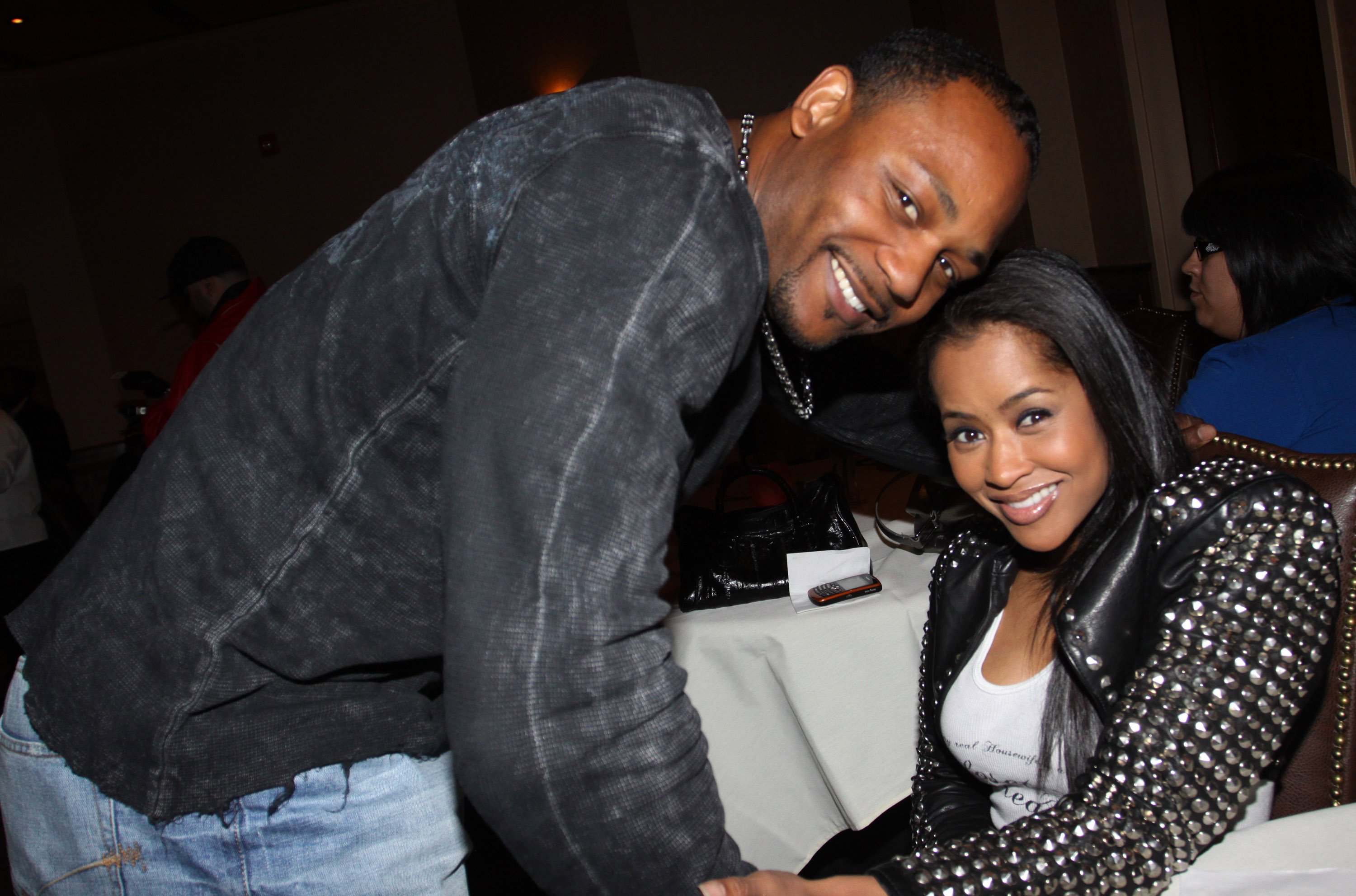 Ed Hartwell and Lisa Wu-Hartwell attending the D.A.N.I. House Celebrity Hoop Jam in Paterson | Source: Getty Images
The former Baltimore Ravens player added that after his confession, Knight Pulliam "disappeared" from his life. However, Hartwell claimed that his remaining affections were not the cause of Knight Pulliam's distress.
He recalled their conversation where he accused her of being jealous that he cared about another woman's child. Everything went downhill onwards.
During her disappearance, Hartwell explained that his ex-wife left him to stay with a spiritualist. Knight Pulliam had started going out with her friends, spending no time with her husband, making no time to resolve their issues or their romance.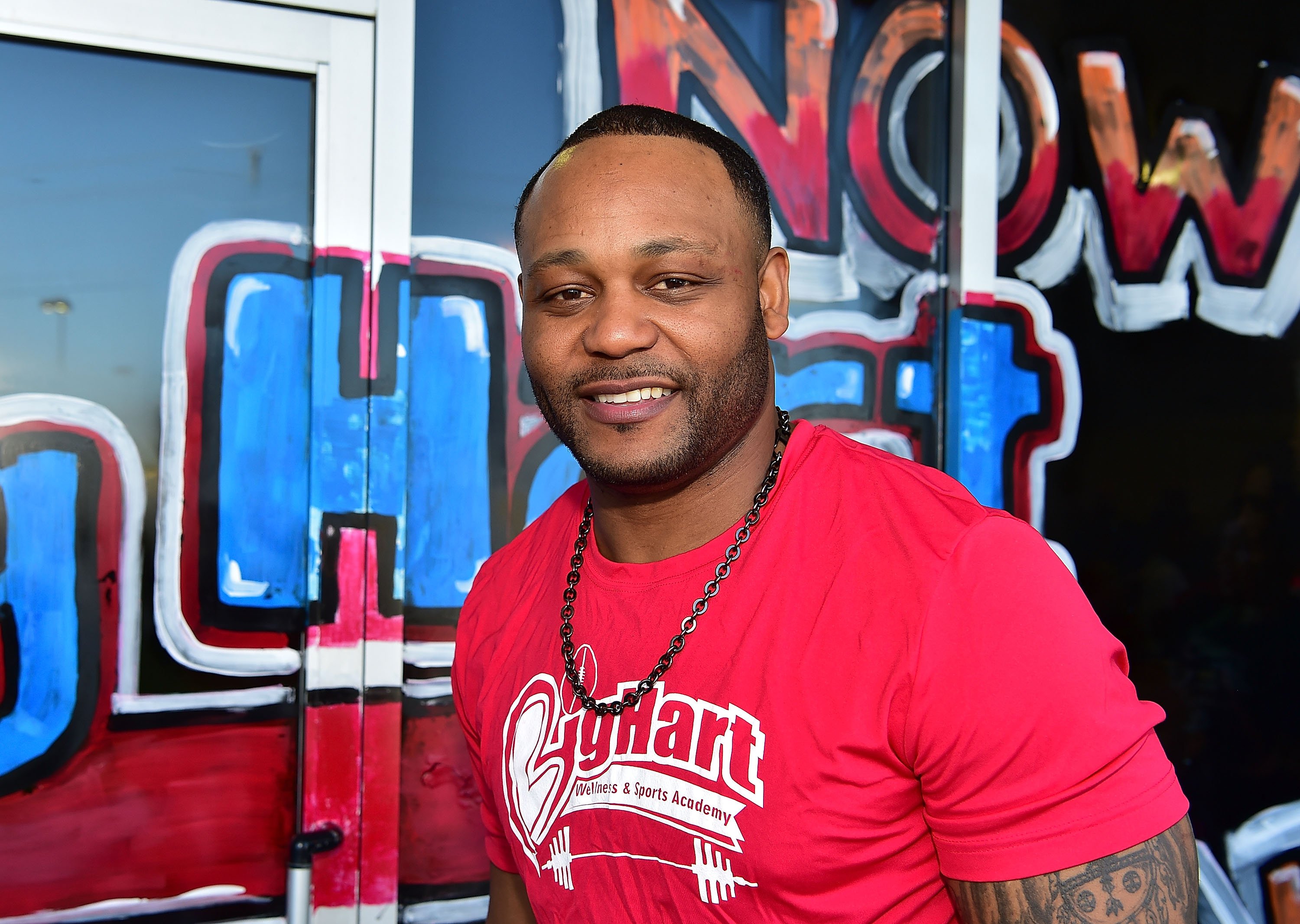 Ed Hartwell attending the Big Hart Sports and Fitness Academy Grand Opening in Duluth | Source: Getty Images
Hartwell said he was hardly ever aware of when she would return from her night out. He also claimed that sometimes she wouldn't come back at all.
KESHIA KNIGHT PULLIAM WANTED A BABY
Ed Hartwell is a father to a child named Ed Jr with the former "The Real Housewives of Atlanta" star Lisa Wu. However, Hartwell was not unwilling to welcome a new life with Knight Pulliam.
In fact, he shared with Page Six was willing to do so through any means that worked for them as a couple. Still, he reserved his concerns until such a time came when he felt they were both ready.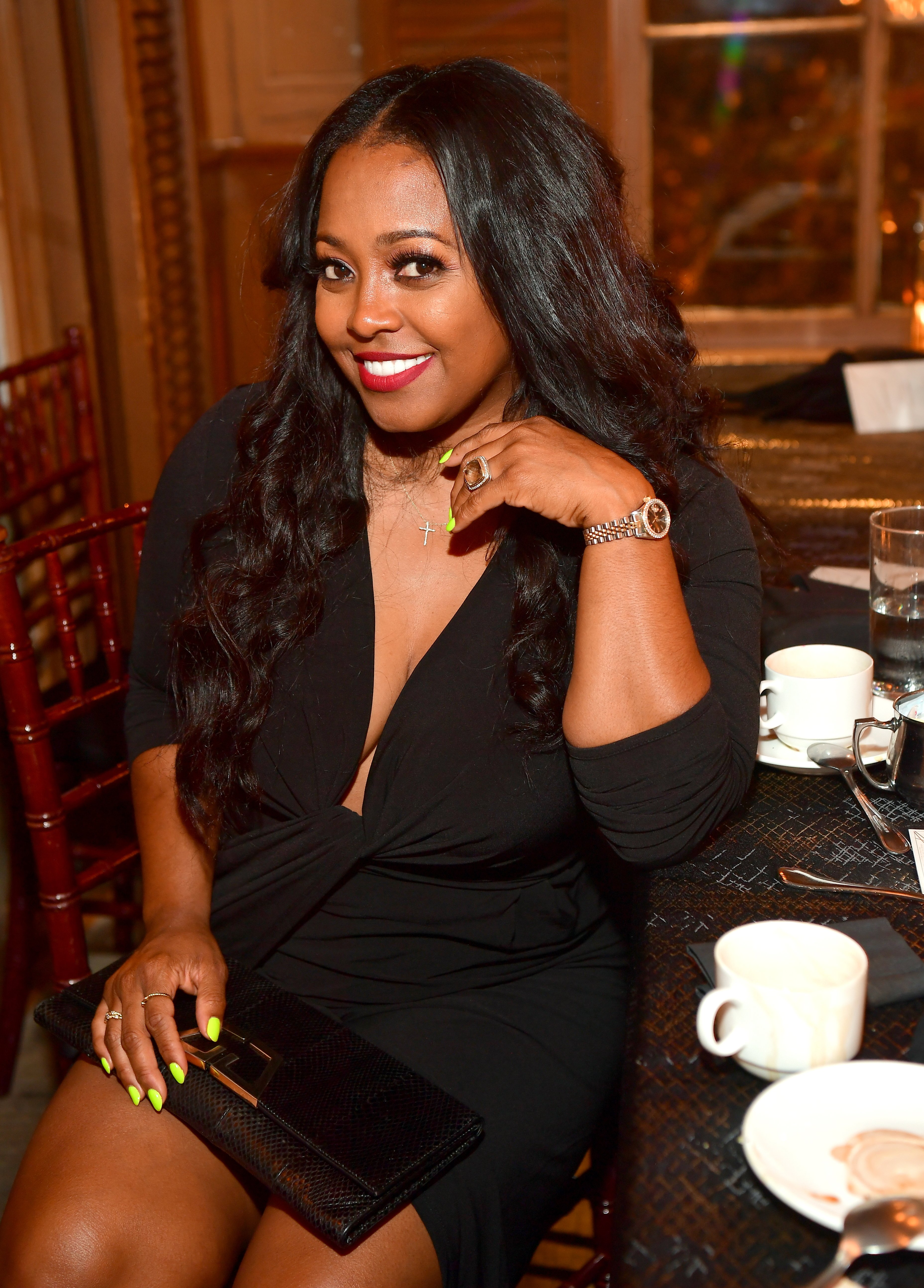 Keshia Knight Pulliam attending A Toast Honoring Larry Morrow in New Orleans | Source: Getty Images
Hartwell learned that Knight Pulliam was an ambitious woman when it came to her desires. It was that very ambition to have a baby with him that put their sex life on halt.
During their ongoing squabble, Hartwell moved out of their home. When he found out that she was pregnant, he moved back in with her to support her. However, he still had suspicions, considering they had stopped being intimate. He saw that requesting a paternity test for her then-unborn child was only fair.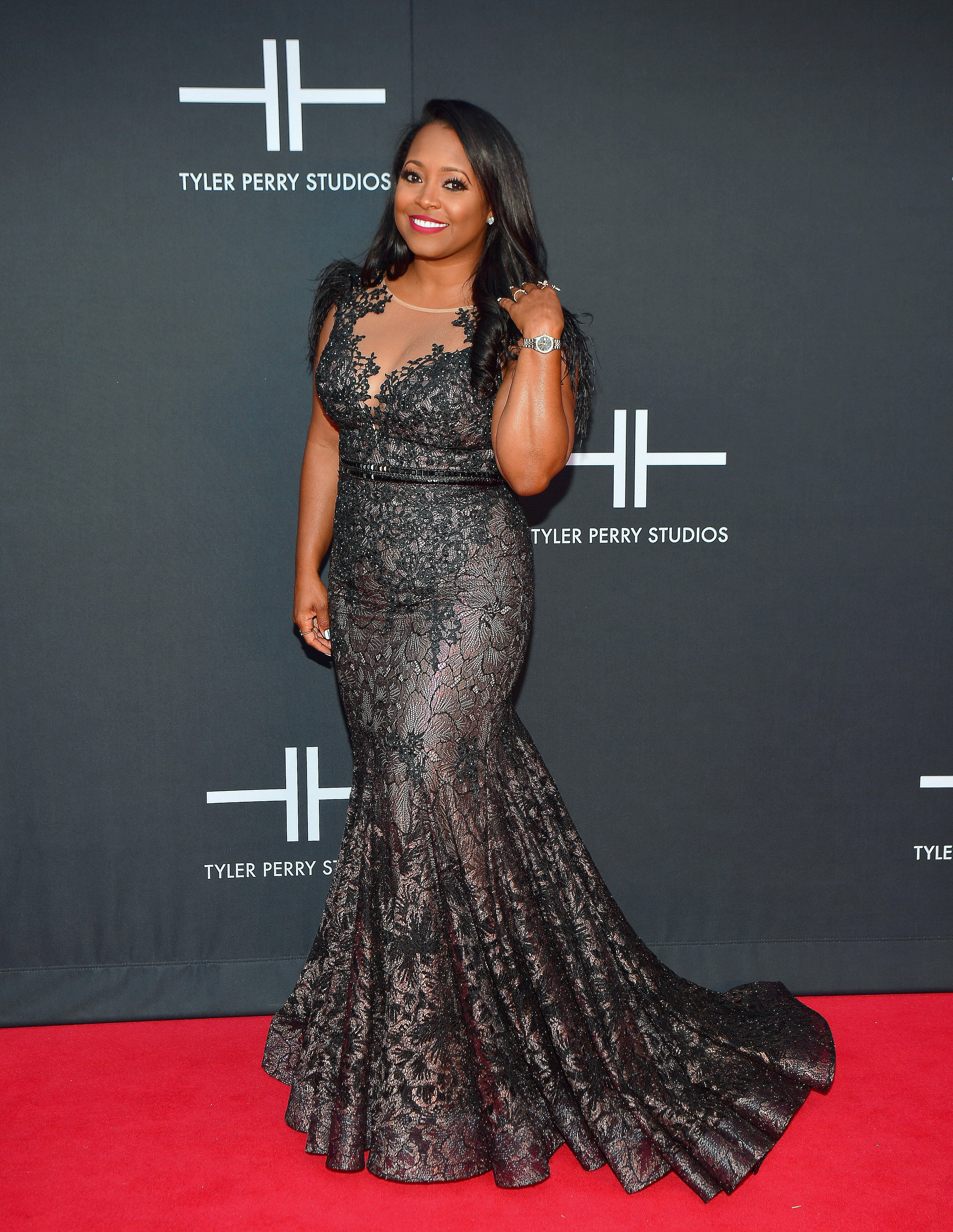 Keshia Knight Pulliam attending Tyler Perry Studios Grand Opening - Arrivals at Tyler Perry Studios Gala in Atlanta | Source: Getty Images
At this point, Hartwell had realized that he and his ex-wife wanted different things, and they had different ways of going about fulfilling those desires. Through this realization, his suspicions were only amplified.
Despite her escapades, Hartwell doubted that Knight Pulliam had been unfaithful during their marriage. However, he wasn't afraid to mention that she wanted to do everything in her power to ensure she got a baby that belonged to him via in vitro.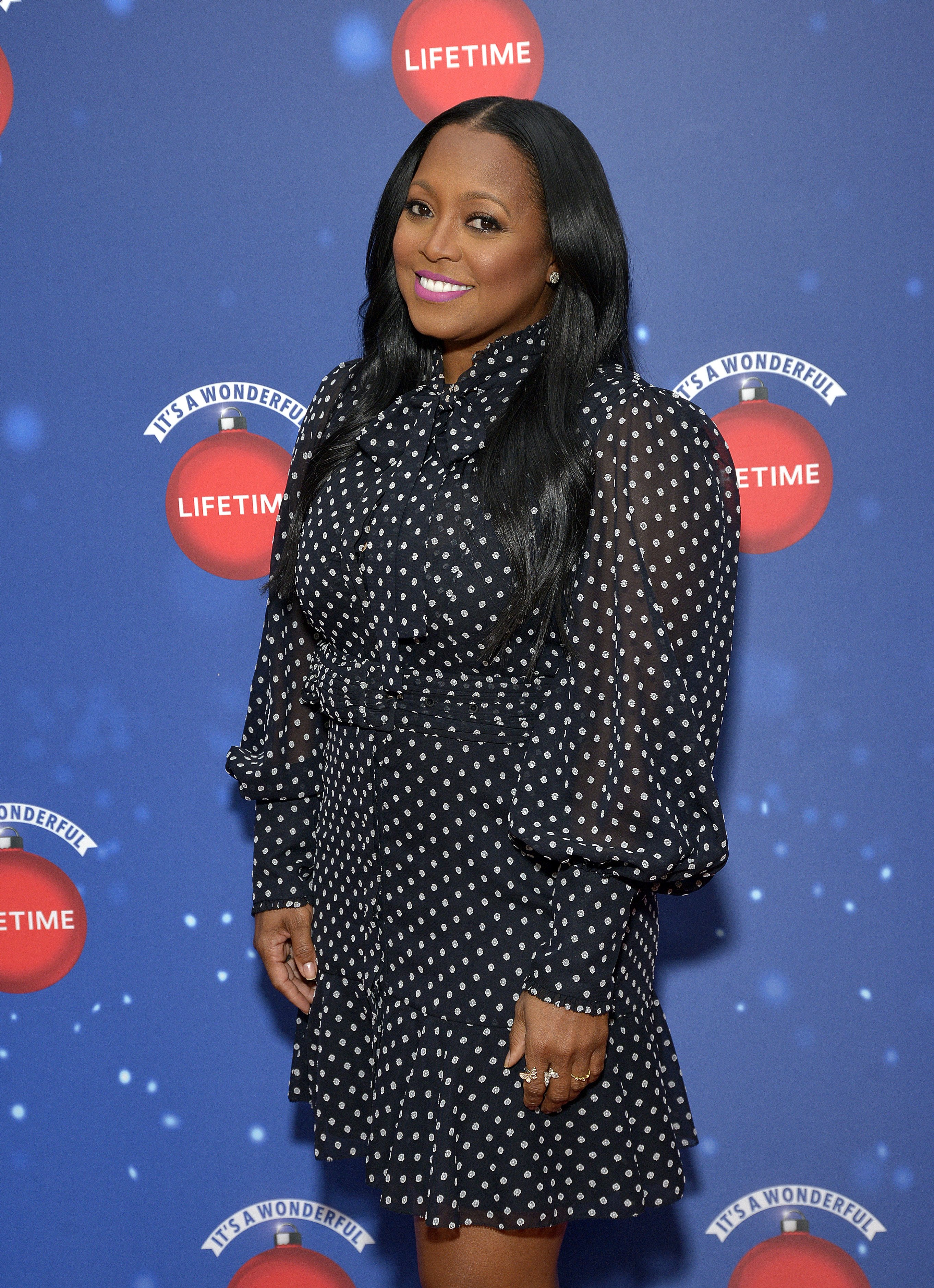 Keshia Knight Pulliam attending the Say "Santa!" with It's A Wonderful Lifetime photo experience in Glendale | Source: Getty Images
While he told his side of the story, Keshia publicly accused Ed of cheating on her. Ed denied those allegations and fired back, saying that she was "stretching the truth" to tip the public's favor to herself in the debacle of their relationship.
Hartwell explained that:
"One thing I have found out about her — and it's not to bash her — is that she can tell a half-truth to make sure that she seems like, I don't want to say the victim, but that she's the one that's right."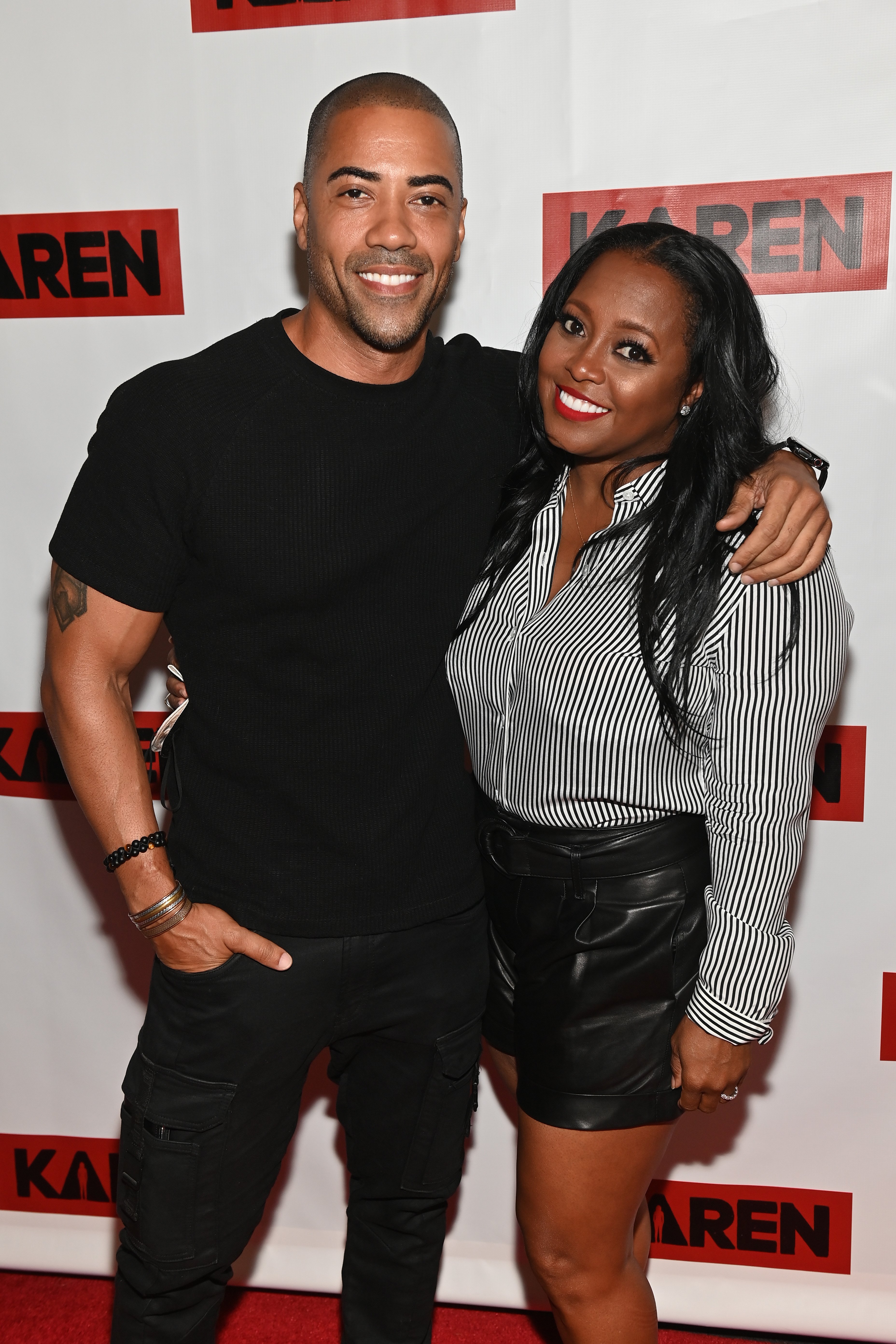 Brad James and Keshia Knight Pulliam at a screening of "Karen" in Atlanta | Source: Getty Images
KESHIA KNIGHT PULLIAM ABOUT THE HARDEST PART OF DIVORCE
The Emmy-winning actress addressed her split from Hartwell. She said that the hardest part about the divorce for her was losing someone she truly loved. Knight Pulliam also worried about how Hartwell's son, Ed Jr, would be affected by the split. She recalled Ed Jr's excitement to be an older brother, explaining:
"Every night he would hug me, say 'I love you,' and then he'd say to the baby, 'and I love you.' I hate that he doesn't have that experience anymore. He deserves to be a big brother."
Knight Pulliam denied that she and Hartwell had been fighting during the weeks that led to their divorce. She accused her ex-husband of spinning the truth and stated that she would not let anybody rewrite it for her
She concluded by stating her resignation to the end of her marriage, expressing her concern that she didn't want her baby to be caught in the middle, and neither did she want her emotional well-being jeopardized. In the end, it didn't matter because they both didn't want to stay married to each other.
In 2020, the actress made an indirect statement about the way Hartwell handled his affairs. Knight Pulliam filed legal documents requesting the jailing of her ex-husband due to his negligence of his daughter Ella's child support payments.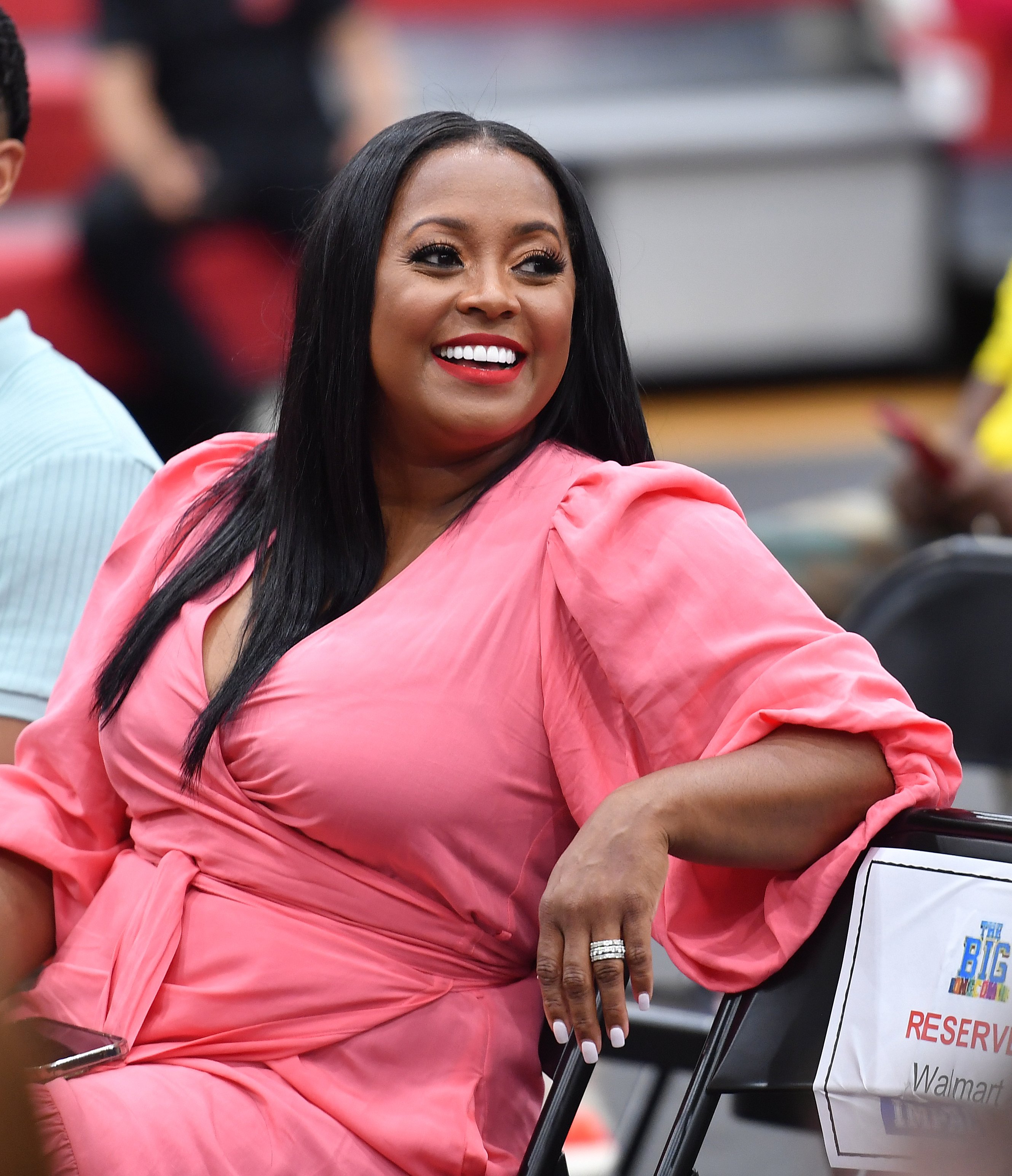 Keshia Knight Pulliam attending The Big Homecoming Event at Clark Atlanta University in Atlanta | Source: Getty Images
She claimed Hartwell owed her $32,000 in back payments. Moreover, she wanted her ex to be charged an extra $5,000 fine.
Pulliam gained primary custody of Ella in 2018 after an ugly divorce and custody battle. Shortly after, Hartwell countered with an appeal to reconsider the custody agreement by accusing Pulliam of denying him his visitation rights. His petition was denied.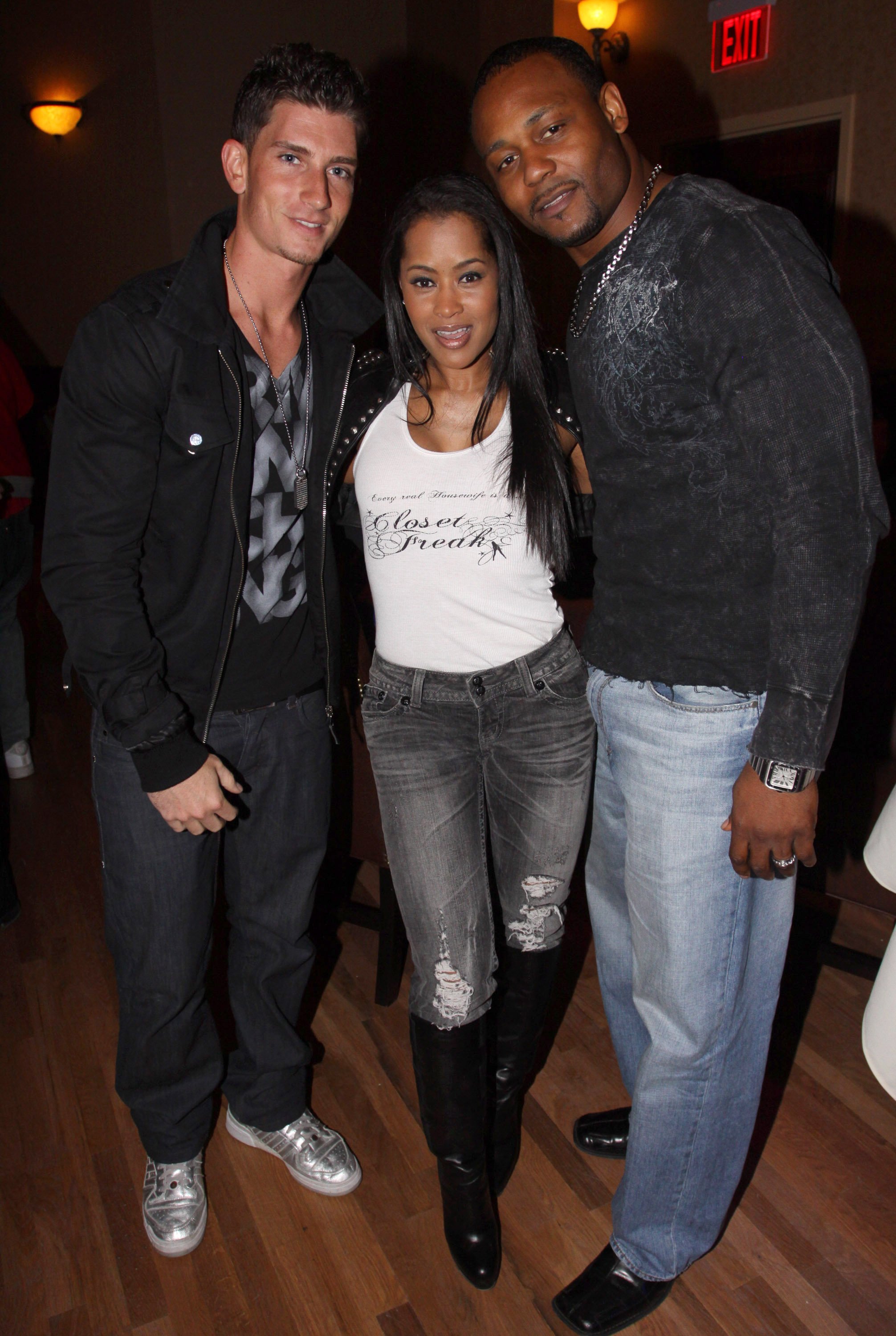 Donnie Klang, Lisa Wu-Hartwell and Ed Hartwell attending the D.A.N.I. House Celebrity Hoop Jam in Paterson | Source: Getty Images
ED HARTWELL'S WIFE BEFORE KESHIA KNIGHT PULLIAM
Lisa Wu and Ed Hartwell tied the knot in May of 2006. They filed for divorce in October of 2011, and their divorce was finalized in 2012. In a deleted Twitter post, she confirmed the rumors were true. However, she denied the reason for their split was money struggles, writing:
"Sadly, we are separated, but it would NEVER be over money. That is so far from the truth. I wish people would respect people's privacy during times like these."
However, despite her denial of these rumors, neither Hartwell nor Wu came forward to disclose the real reason why they split.
Please fill in your e-mail so we can share with you our top stories!