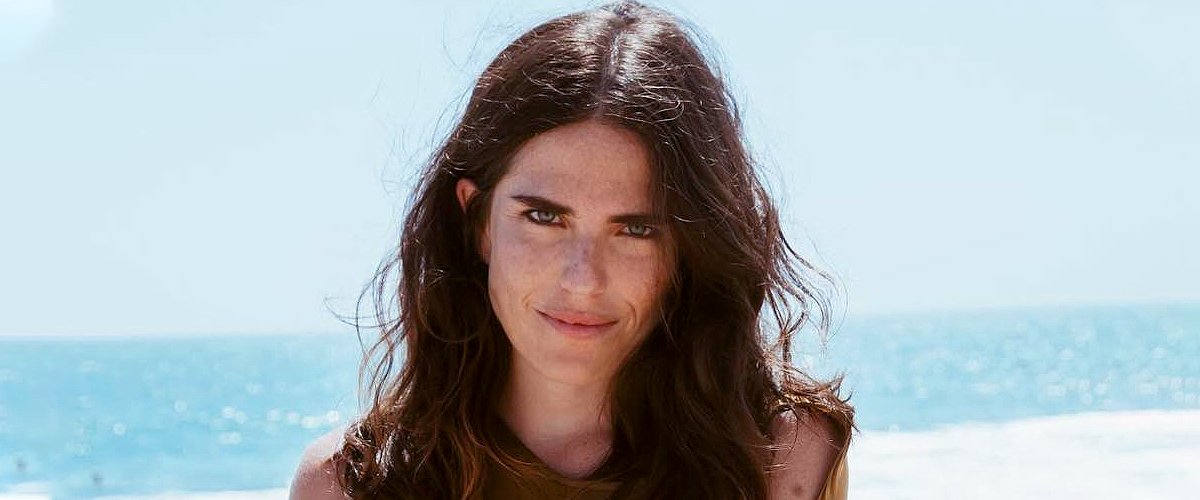 instagram.com/karlasouza
Karla Souza Is Now a Mother of Two Sweet Kids — a Glimpse into the HTGAWM Star's Personal Life

Karla Souza is a multi-talented actress who recently starred in the popular television series "How To Get Away With Murder." Here's a look at her life and career.
Karla Souza is a woman of all trades being an actress, producer, and activist. Her persona is most popularly known as one of the lead characters in the sensational legal-drama "How To Get Away With Murder."
EARLY LIFE
Souza was born in 1986 in Mexico City from a Mexican mother and a Chilean father. Even before the spotlight in the US, she had already made a name for herself in Mexico with a few projects.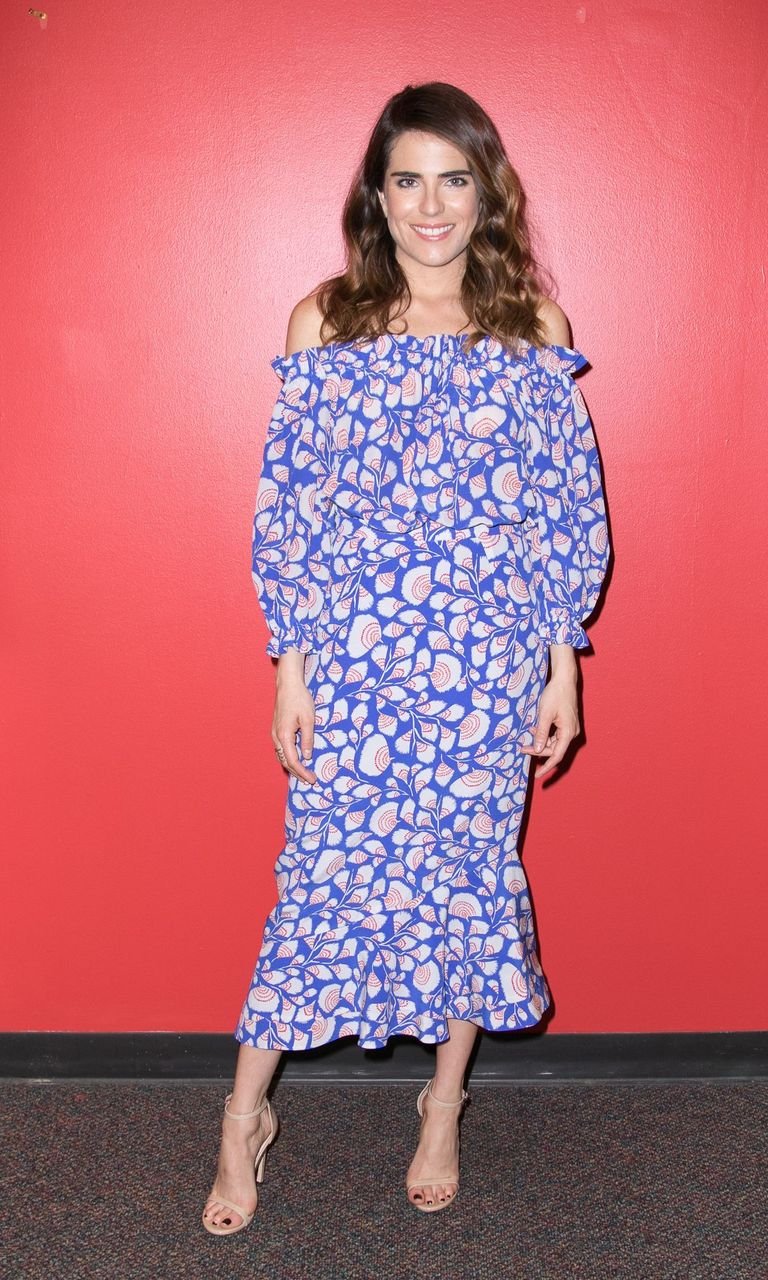 Karla Souza visits the Enrique Santos Show at I Heart Latino Tu94.9 on February 17, 2017 in Miami, Florida. | Source: Getty Images
Among the 15 films and four television shows the actress has done in Mexico are "Nosotros Los Nobles" and "Instructions Not Included," both of which are part of the highest-grossing Mexican films in history.
The actress was able to hone her skills in the arts at the Central School of Speech and Drama in London, England.
Through the years, Souza's creative background and education made her a very fluent speaker in Spanish, English, and French, which allowed her to take on versatile roles.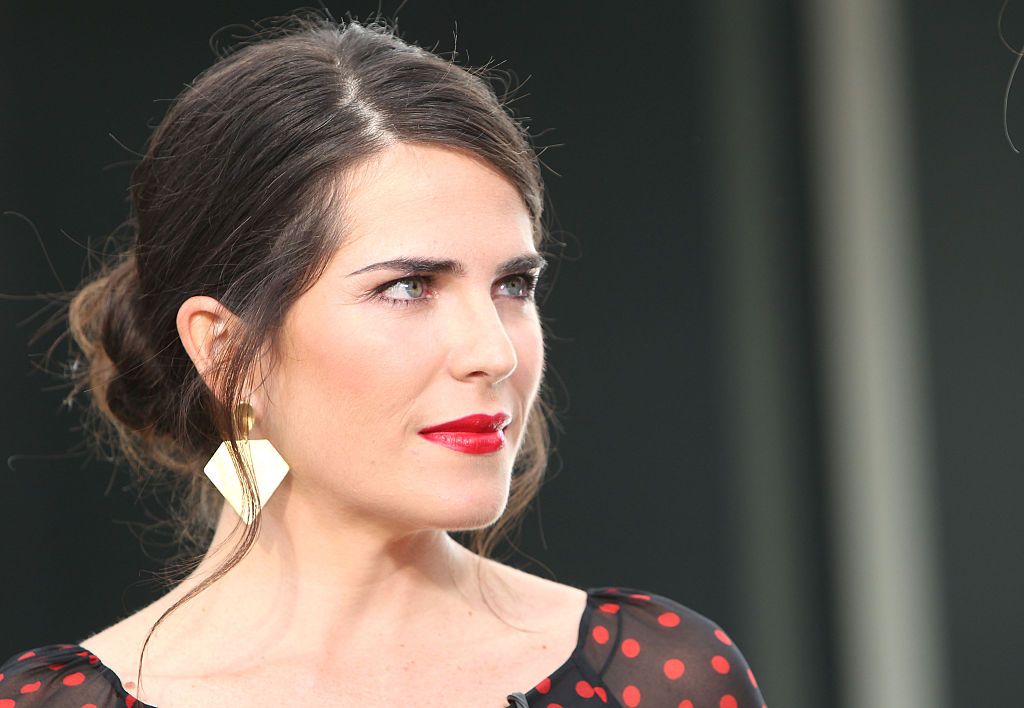 Karla Souza at Westfield Century City on February 19, 2015 in Los Angeles, California. | Source: Getty Images
Her dedication and commitment are off the charts considering the fact that she trained for a triathlon right after giving birth.
MARRIAGE AND PARENTHOOD
In recent years, Souza married her long-time boyfriend, Marshall Trenckmann, whom she was engaged to in May 2014. A few years later, the couple welcomed their first child, Gianna, in 2018.
During this time, Souza, being a new mom, was ultimately overwhelmed with the blessing, sharing countless photos of her maternity, and her daughter herself.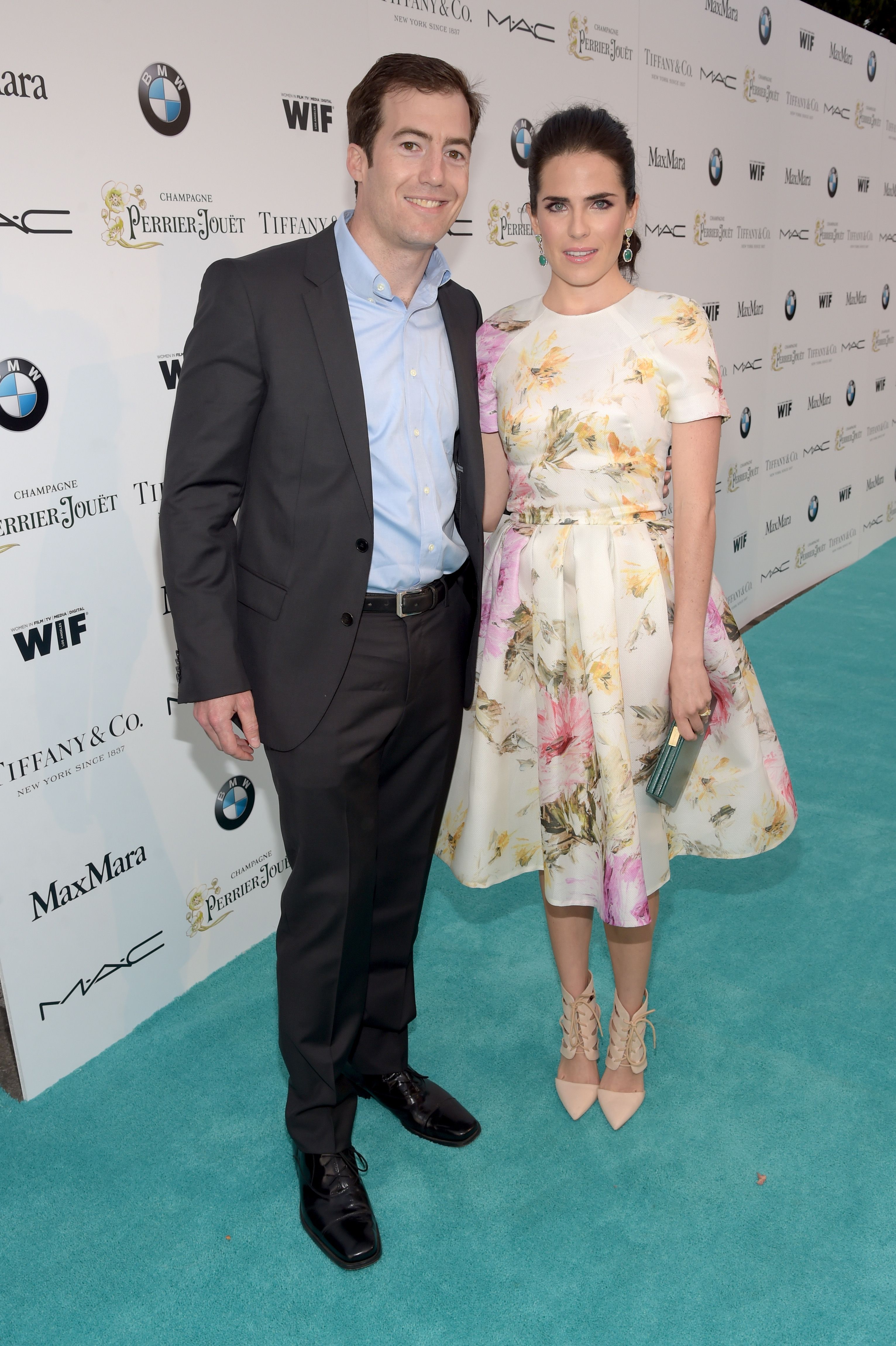 Karla Souza attends Women In Film Pre-Oscar Cocktail Party presented by MaxMara, BMW, Tiffany & Co., MAC Cosmetics and Perrier-Jouet at Hyde Sunset Kitchen + Cocktails on February 20, 2015 in Los Angeles, California. | Source: Getty Images
Souza expressed that the nine months of carrying her daughter was a miracle and that she and her husband could not feel more blessed.
In an Instagram post during her daughter's first birthday, Souza highlighted the blessings that came with being a mother, talking about witnessing her child at birth, learning to walk, crawl, and everything else in between.
It comes as a remarkable coincidence that her time of pregnancy coincided with her HTGAWM character's becoming a mother, as well.
In 2020, the couple welcomed their second baby boy, Luka Olivares, in Los Angeles. Before Luka's birth, Souza proudly announced her pregnancy as she and her daughter posed for a photo outside their residence, wearing matching pink shirts while showing her baby bump.
BALANCING LIFE AND CAREER
With an extensive career in entertainment, Souza made a name for herself as she starred in prominent projects such as "Suave Patrie" (2012), "We Are The Nobles" (2013), and the fan-favorite How "To Get Away With Murder" (2014).
More specifically, it comes as a big challenge for Souza to explain to her husband the sex scenes she has to deal with on-screen.
Her husband, being a non-showbiz individual, has the unconventional belief that what happens on screen is definitely happening in real life.
The "Keating 5" actress shared that things have come to the point that she asked Viola Davis, "HTGAWM's" protagonist lawyer, for advice on the matter.
The veteran actress simply said that she doesn't tell her husband. Davis will soon bring to life Michelle Obama's character in "First Ladies."
ACTIVE LIFESTYLE
Beyond the role of a mother, wife, and leading actress, Souza can remain active within her fitness journey. Her dedication and commitment are off the charts considering the fact that she trained for a triathlon right after giving birth.
Her background in fitness doesn't come as a surprise, given that she's always wished to be a professional athlete. Souza's skills were for the international stage despite being a teenager who practiced gymnastics.
"HTGAWM" FINALE
After six intense seasons, the thriller legal-drama finally brings an end to the adventures of Professor Annalise Keating and the surviving members of her "Keating 5."
The primary plot of the story follows the potential conviction of the renowned lawyer, which ends in a stunning speech delivered to accurately represent the place of Black women in society, a touch of social issues that have always been there in every HTGAWM season.
The final season also delivers the fate of those very close to Professor Keating, including unfathomable deaths of beloved characters.
Please fill in your e-mail so we can share with you our top stories!