Rob Kardashian's Daughter Dream Praised for Looking Gorgeous While Doing Duck Lips in New Photo
"Keeping Up With The Kardashians" star Rob Kardashian shared a snap of his 3-year-old daughter, Dream, who looked gorgeous while doing duck lips.
Rob shares his little princess with his former lover, and  model, Blac Chyna. From time to time, the father of one posts adorable photos of his child on Instagram. His most recent post, which got many of his followers talking, was of a beautiful looking Dream, munching on a fruit before bedtime.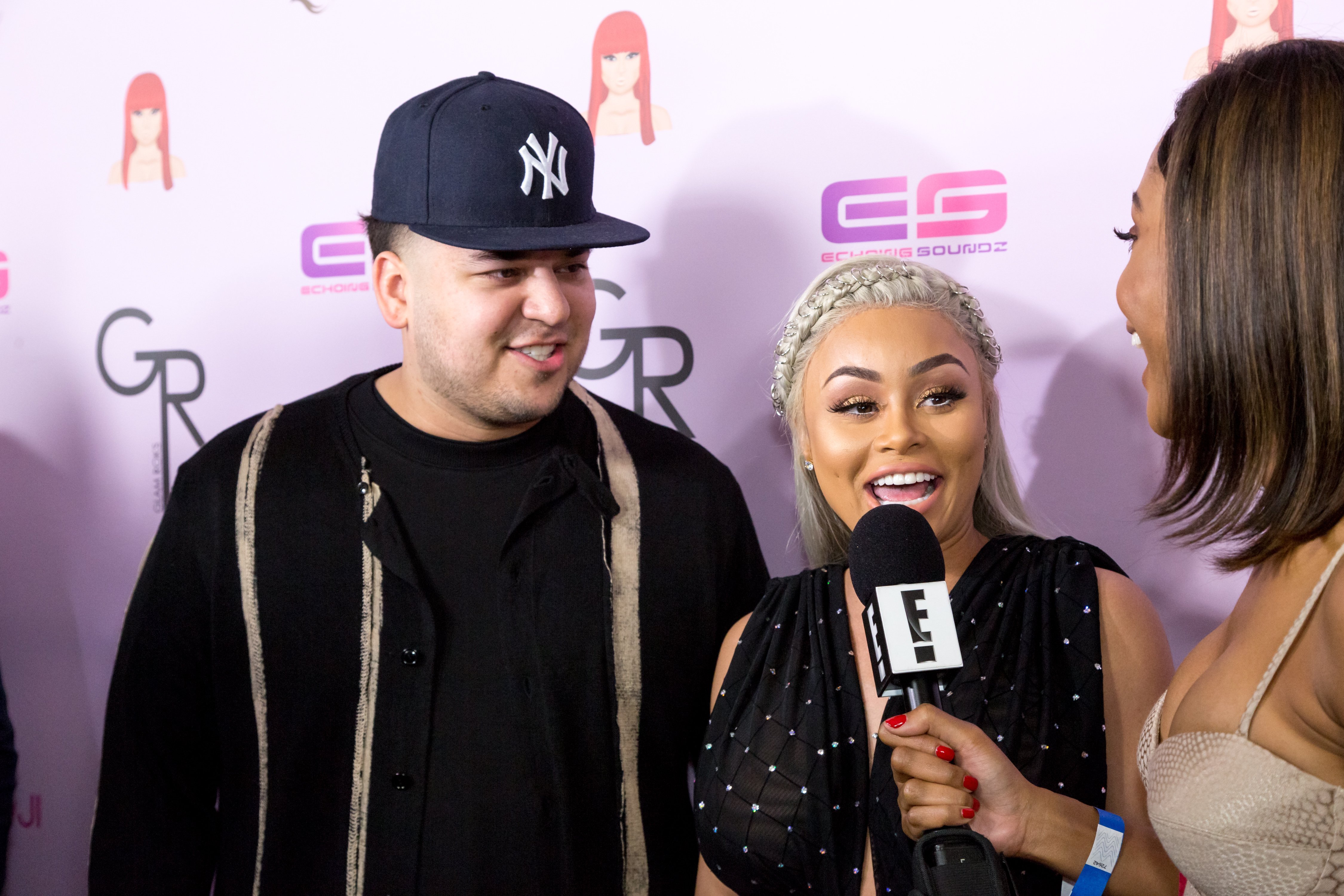 The toddler wore a white and red striped nightwear, while seemingly engaging in her chewing business, Rob captured her pouting her lips on camera. He then captioned the post with heart emojis and wrote:
"Night, night."
Followers on Instagram quickly jumped on the post to compliment the flawlessly stunning look of Rob's mini-me. A lot of the commenters subscribed to the word "gorgeous" in describing the toddler's appearance. One fan said: "This girl is truly a dream. Honestly gorgeous." Another quipped, "So much beauty & perfection."
The relationship between Dream's parents is severely flawed. The former couple had their reality TV show "Rob & Chyna," that aired for one season. Ever since their split, the show has discontinued, and the on-screen stars have maintained a rocky relationship.
Chyna recently accused the Kardashians of being racists. She opined that their racial beliefs were one reason why the show ended. A news source reported that the family's lawyer Marty Singer opined that the model who first sued the family two years ago, has continued to change her defense.
The father of one has continued to play his fatherly duties amid the frostiness between him and Chyna.
Singer mentioned that continuing the show while the former couple are separated in reality is impossible. Rob also claimed that his ex-lover attacked him with a charger cord, but the accused responded that she has never been violent with him.
The father of one has continued to play his fatherly duties amid the frostiness between him and Chyna. A few weeks ago, he celebrated Dream's 3rd birthday at his Californian residence.
Family members were present to support the 33-year-old. His mother, Kris, seemed proud of her son, and during the party, she commented on the birthday party he decided to throw for his girl.
Though earlier in the year, Dream sustained some burns, which made Chyna seek some medical help for her baby girl. The 3-year-old was in her dad's custody when the accident occured.
Rob acknowledged his faults and has sacked the nanny in charge of looking after his daughter. Luckily, for the "Keeping Up With The Kardashians" star, Chyna did not refuse continued visitation.
She, however, expressed her concerns over her child's safety. On the other hand, Rob has also mentioned that he fears their child is not safe with Chyna as she has sustained multiple injuries during her time with the model.