New Edition Member Mike Bivins' Daughter Sanaah Looks Adorable in Her Pink Swimsuit during a Pool Session
Teasha Bivins melted fans' hearts with an adorable video clip of their youngest daughter Sanaah in their family pool.
New Edition Member Mike Bivins's wife Teasha shared an adorable post of their youngest daughter Sanaah revealing that the two-year-old is now potty trained.
Sanaah is the couple's fourth and youngest child, and boasts three big sisters: Savi, Starlah, and Shi. MIke and Teasha are doting parents, who've been sharing each milestone of their children's development with their followers.
Sanaah is the latest addition to the Bivins family, which leaves Mike outnumbered 5 to one by the women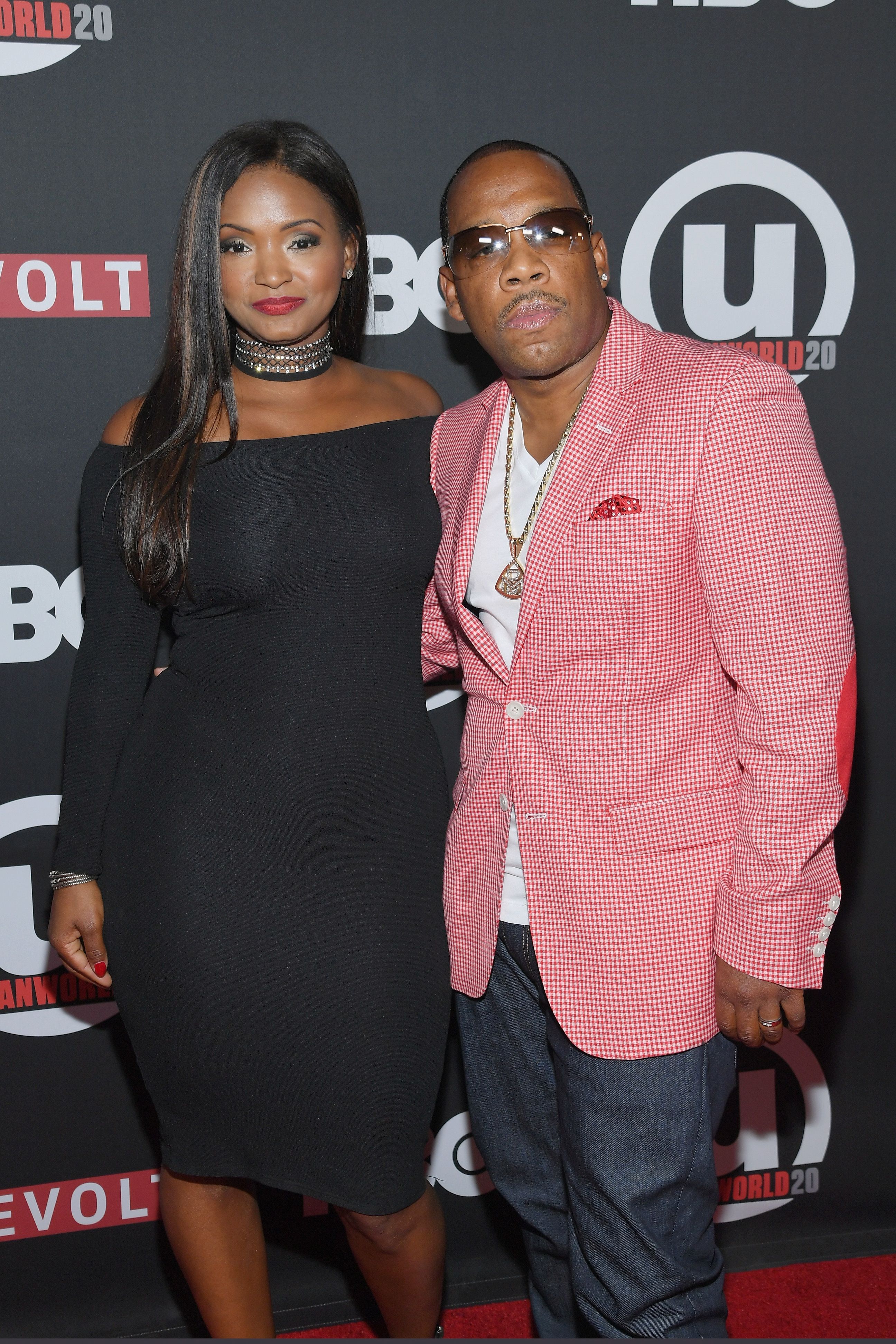 SANAAH BEVINS TURNS 2
In the post, Teasha shared a video clip of her youngest baby girl climbing out of the family pool wearing a gorgeous two-tone pink swimsuit, while one of her sisters zooms past on her skateboard.
Little Sanaah, at her parent's urging, strikes a pose, with one of her little legs up in the air. Teasha wrote in her caption:
"Sanaah fully potty-trained & happy to be in the pool without her swimmer pamper on!! Yay!!"
Sanaah is the latest addition to the Bivins family, which leaves Mike outnumbered 5 to one by the women, but the singer isn't complaining, and is frequently caught boasting about his adorable daughters, and his stunning wife of 13 years.
In fact, Mike credits Teasha with being an inspiration in his professional as well as his personal life. According to the New Editions singer, Teasha came up with the idea for his "Stay Fly" project, which ended up being an album featuring singers fellow New Edition Ronnie DeVoe, Ricky Bell, and their wives, Amy and Shamari.
Teasha and Mike are rarely apart, and she often accompanies him when he is on tour with Bell Biv DeVoe. On Father's Day, Teasha and the girls honored Mike with a loving tribute on social media, which the proud dad reposted on his Instagram.
In the midst of the current world crisis, the Bivins have been keeping their spirits up and sticking together. Two weeks ago, Mike, who has been in quarantine with his family since March, revealed that he took his youngest daughter out for the first time, on the condition that she promise to keep her mask on -- which she did.
Teasha shared in a post that though Mike did the shopping for the family, she and their oldest daughter Savannah cooked up a storm for the family.