Teyana Taylor Reveals Erykah Badu Will Deliver Her Second Baby at Home
Teyana Taylor revealed that she would be having her second baby at home and iconic singer Erykah Badu will take charge of the delivery. 
In December 2015, Teyana Taylor made the news when she welcomed her first child, daughter Junie, in the most unusual circumstances — in her home bathroom with the help of her husband, NBA player Iman Shumpert.
Earlier in the month, Taylor and her husband confirmed that they were expecting their second child in Taylor's new music video for her single, "Wake Up."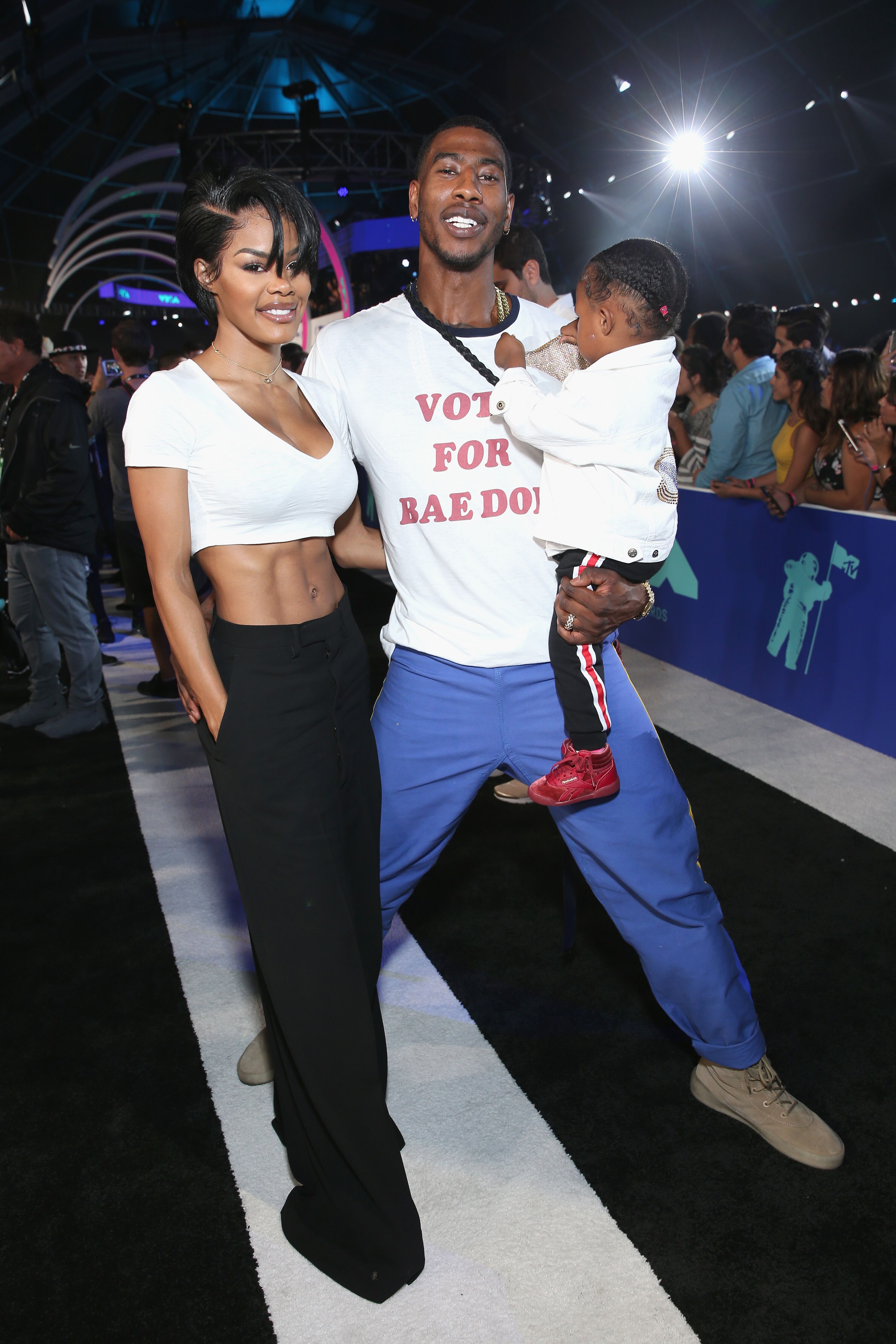 During a recent interview with Nick Cannon on his Power 106 radio show, Taylor revealed that she planned on having a home delivery for her second child. But this time, she would be relying on her friend's midwifery skills, iconic singer Erykah Badu.
While responding to her revelation, Cannon urged her to make herself comfortable this time around and even suggested she have the baby in the pool. However, Teyana seemed to have the perfect plan for getting into a relaxed mood for the delivery. She said:
"I'm super excited. So I' ma [sic] have her just sing her verse from 'Lowkey' for me to calm my nerves."
Erykah Badu stumbled on her passion for midwifery when she helped a friend to deliver her baby in 2001. Since then, Badu has become a certified midwife and has taken delivery of over forty babies. 
Teyana Taylor stylishly announced she was expecting her second child in her new music video. At the end of the video, Taylor could be seen sharing a kiss with her daughter, Junie, and her husband, Iman Shumpert, before unveiling her baby bump hidden under the blanket. 
Taylor and Shumpert got married in a low-key ceremony that took place in a location of great significance to the couple.
Taylor and her husband Shumpert are very excited about their baby girl on the way and are currently thinking up names that they will give her, with the help of Junie, of course.
The couple has an exciting love story and has been very vocal about their marriage and how they keep it together, even though they are always in the public's eye. While speaking on the keys to a happy relationship, Taylor told Billboard:
"...when you are married and you have a kid, you have to still be able to have that... fun, and that friendship."
The couple met in 2014, and at the time, they were both still trying to heal from bad breakups. Taylor claimed she was not keen on dating Shumpert initially, but they became friends, and the rest is history.
In September 2015, the couple revealed that they were expecting their first child. Later that year, at their baby shower, the pair got engaged after Shumpert surprised the singer with a ruby red ring.
Barely a year later, Taylor and Shumpert got married in a low-key ceremony that took place in a location of great significance to the couple — the same spot where they had their daughter Junie.
Fans of the talented singer are counting down to the delivery day and are hopeful they get to catch a glimpse of Taylor bringing a new life to the world while being serenaded by sweet tunes from Erykah Badu.