Mayte Garcia Was Diagnosed with Multiple Sclerosis — inside Prince's Ex-wife's Battle
Mayte Garcia, a dancer better known for being married to pop icon Prince, was diagnosed with Multiple Sclerosis almost a decade ago. 
Mayte Garcia was still a child when she told her mom that she would marry Mexican singer Luis Miguel or pop star Prince someday. Her prediction was accurate, as she eventually became Prince's first wife.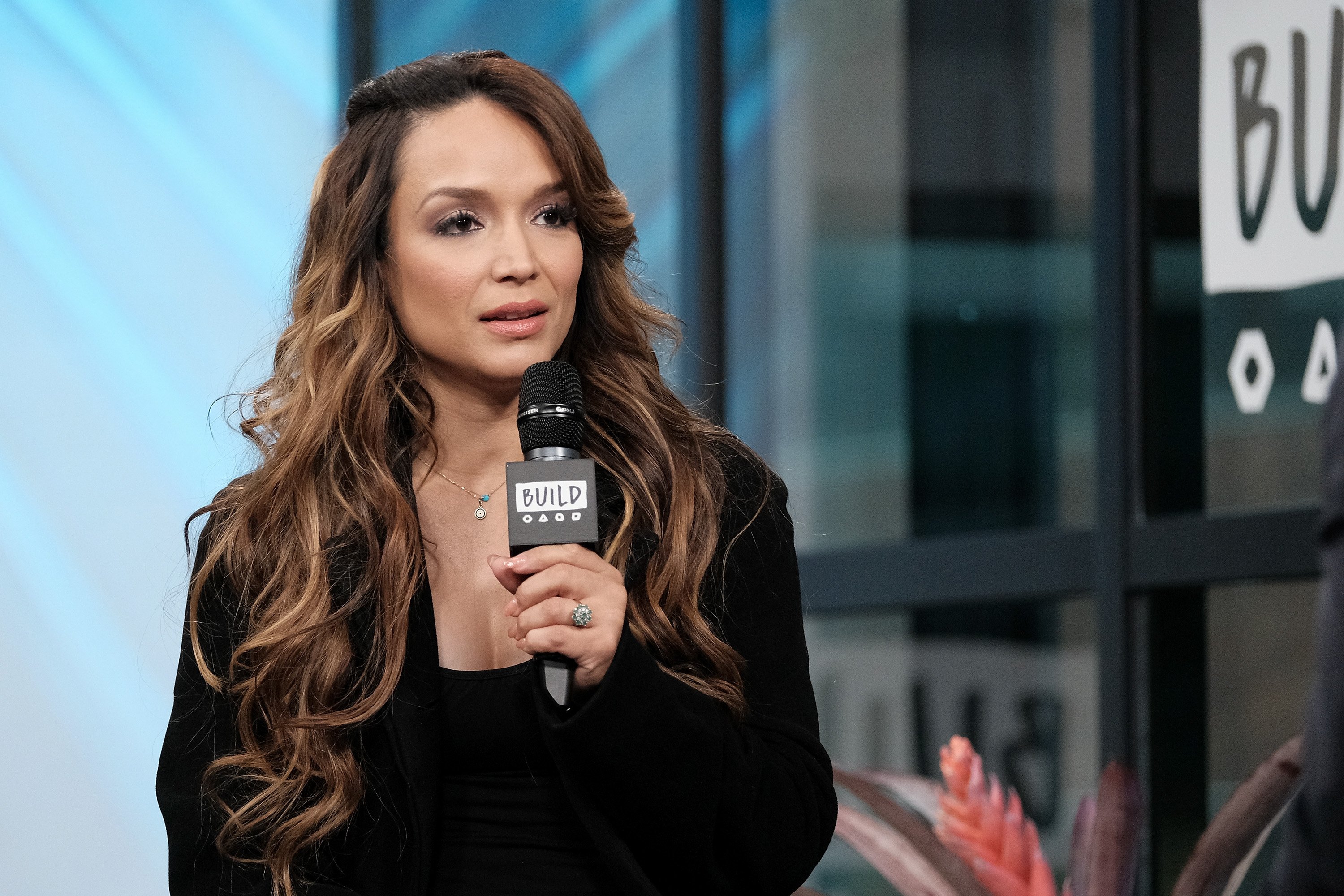 Garcia, who appeared on VH1's reality show "Hollywood Exes," opened up about her story with Prince, and her battle against MS in her memoir book, "The Most Beautiful: My Life with Prince," released a year after the singer's tragic death.
HOW MAYTE GARCIA MET PRINCE
Garcia started dancing in elementary school. She learned ballet and belly dancing, and often performed at school events and other private functions.
Garcia recalled waking up one day with no vision on her left eye. However, she thought it was a product of exhaustion.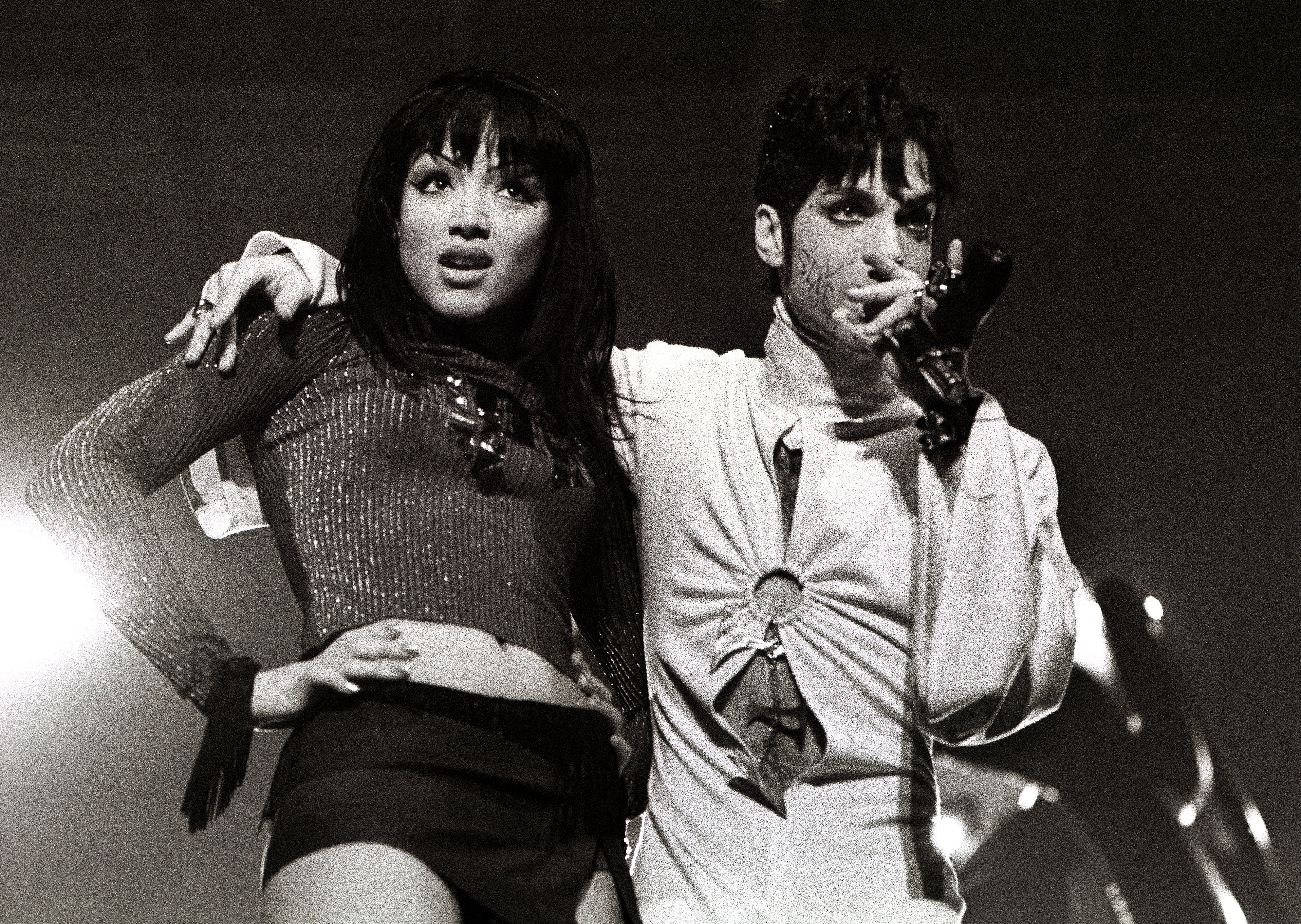 It was Garcia's mom's idea to bring a tape of her performance to one of Prince's concerts. There, somehow, Garcia's mom managed to pass the tape to one of Prince's backup dancers, and a few minutes later, Prince had invited the family backstage.
Garcia and Prince became friends after that encounter. She was 16, and he was in his thirties. They kept in touch through correspondence, and sometimes the singer called Garcia too.
Garcia claims that their relationship was innocent at the time, and the "Purple Rain" star never implied anything that would cross the line between them, since she was a minor.
Then, when Garcia turned 18, Prince invited her to join his backup dancers' group during his "Diamonds and Pearls Tour." She also moved into his Paisley Park compound in Minneapolis.
Prince and Garcia's intimate relationship started when she turned 19. They dated for four years before tying the knot in 1996, and soon after, they discovered Garcia was expecting their first child.
MAYTE GARCIA AND PRINCE'S BABY
The couple was elated about the prospect of raising a child together. However, things started to go down south when Garcia, then 22, started bleeding one day and had to be rushed to the hospital.
Her doctor suggested that the couple ran tests for genetic abnormalities, but Prince refused, choosing to rely on his faith and pray for his baby's well-being.
A few more non-invasive exams revealed that the baby could have a form of dwarfism, but that wasn't a problem for Garcia and Prince.
"Of all the possible outcomes that had been offered to us, this was the first one that didn't terrify me," Garcia wrote in her book.
She gave birth to a baby boy named Amiir—Arabic for prince—on October 16, 1996. Garcia recalled how the expression of her husband's face was of pure joy at first, but then when the nurses brought the baby closer to the lights, she said:
"The elation on my husband's face turned to pure terror."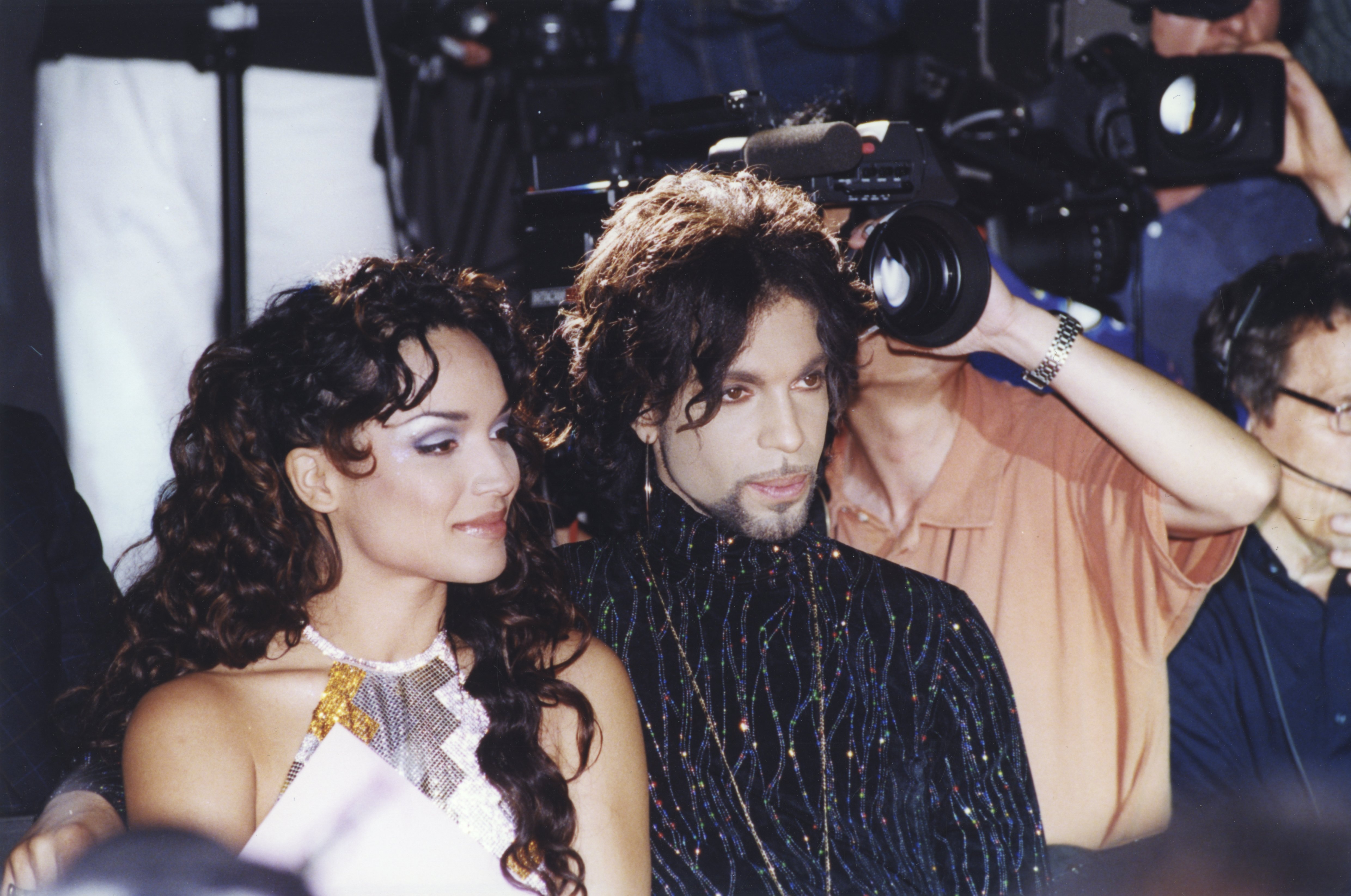 Amiir was born with Pfeiffer syndrome type 2, a genetic disorder that can cause malformations in the skull, hands, and feet. He also had trouble breathing.
The doctors did everything they could to save Amiir, and although the baby underwent several medical procedures, he only survived six days.
Prince and Garcia had a hard time grasping reality. They appeared on Oprah Winfrey's show a few days later and acted as if their child was alive.
The loss of their son inevitably affected their marriage and mental health. Garcia became suicidal—although she never shared those dark thoughts with Prince—and claims her dog Mia saved her.
The couple kept trying to conceive, but the second time that Garcia got pregnant, she suffered a miscarriage, and subsequently, what was left of her marriage went down the drain. They divorced in 2000.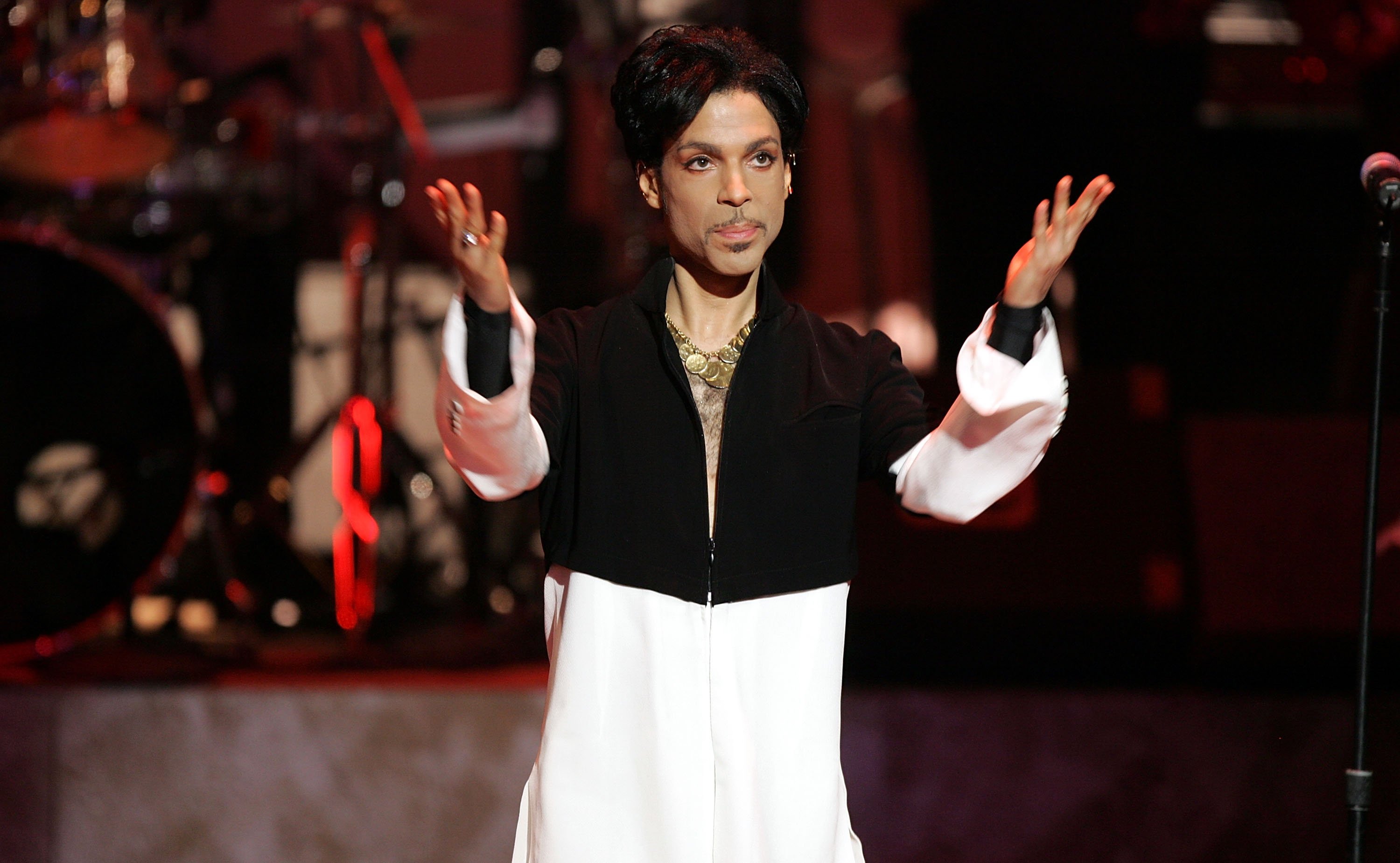 MAYTE GARCIA'S BATTLE WITH MS
Garcia was diagnosed with Multiple Sclerosis around 2010. The autoimmune disease can cause flare-ups that affect the central nervous system, and for Garcia, it all started from a strange blurry vision issue.
Garcia recalled waking up one day with no vision on her left eye. However, she thought it was a product of exhaustion, as she also felt tired all the time and was losing weight.
She visited several eye-doctors, but they all told her there was nothing wrong. She was then referred to a neuro-ophthalmologist, who immediately pointed out the problem: she had optic neuritis, a common symptom of MS.
An MRI confirmed the doctor's suspicions, and Garcia was sent home with a prescribed treatment to start controlling the life-lasting condition.
"I was in shock," she told Brain & Life. "I remember thinking, 'I'm healthy—how could this be happening to me?' But MS doesn't care who you are. It doesn't discriminate."
LIVING WITH MS
Although her vision returned eventually, Garcia claims she still feels pressure in that eye during stressful situations. Aside from that, she has had a smooth run with MS over the past decade.
Garcia tried different treatments until she found one that suited her needs and busy life. She still checks in with her doctor regularly and switched her diet to eat mostly plant-based meals.
She also takes vitamin D and B supplements and maintains an active lifestyle, something that she deemed impossible during the first stages after her diagnosis.
"I remember not wanting to do anything and being concerned about how I was going to function," she explained. "Once I started to feel better, I made a conscious effort not to overdo it, but I'm very active."
MAYTE GARCIA'S DAUGHTER
After losing a child, Garcia was left with the desire to become a mother. But as she reached her forties and remained single, her chances to conceive were getting slim.
Fans got to see Garcia talking about her desire to have a child in "Hollywood Exes." She even visited a fertility doctor, but also mentioned she was open to adoption.
Garcia had started the adoption process in July 2012. She filled the papers and attended the required courses, but the day before her deadline to submit the state-required paperwork, she received a message on social media that would change her life.
It was from a young mom, a woman who had been struggling to provide for her nine-month-old daughter Gia, and who had been looking for the perfect family to adopt her little girl.
The woman happened to catch the episode of "Hollywood Exes" where Garcia talked about kids, and thinking she had nothing to lose, the hopeful mom reached out to Garcia with an attractive offer: she wanted her to adopt Gia.
Although the offer seemed too good to be true at first, Garcia became Gia's mom a few months later after a series of meetings and legal procedures. Coincidentally, mother and daughter share the same birthday: November 12.
Aside from being a full-time mom these days, Garcia is also the founder of Mayte's Rescue, a non-profit organization that helps abused and abandoned dogs find new homes.
ⓘ The information in this article is not intended or implied to be a substitute for professional medical advice, diagnosis or treatment. All content, including text, and images contained on, or available through this NEWS.AMOMAMA.COM is for general information purposes only. NEWS.AMOMAMA.COM does not take responsibility for any action taken as a result of reading this article. Before undertaking any course of treatment please consult with your healthcare provider.