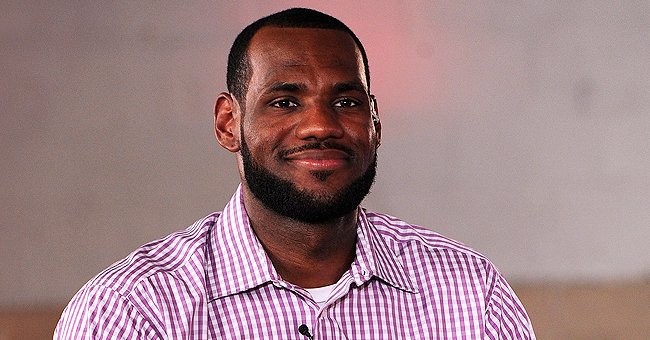 GettyImages
NBA Star LeBron James and His Friend Maverick Carter Invest $100 Million on a Media Company
Three-time NBA champion LeBron James and his childhood friend and business partner, Maverick Carter, team up to form a media company that aims to amplify black voices.
NBA champion and the Los Angeles Lakers LeBron James has teamed up with his longtime friend and business partner Maverick Qatar to form a new company, Springhill Co., with anagenda towards uplifting black talent and voices.
James and Carter raised $100 million for the new venture which will be dedicated to providing a platform for the black community. The pair agreed that 2020 had been a particularly difficult year for black people across the country and the world.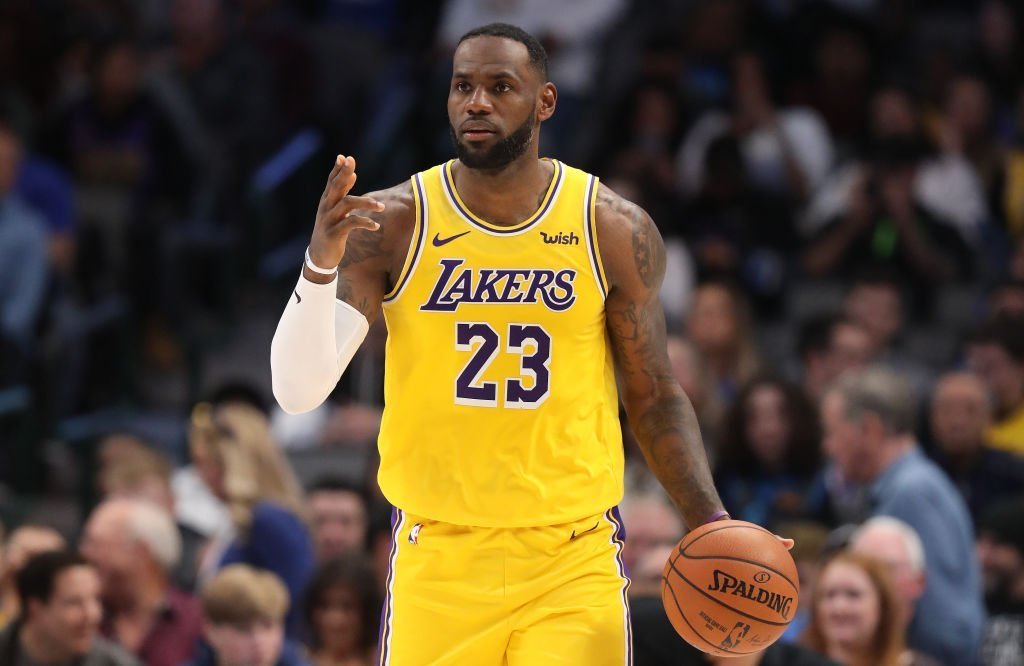 LeBron James #23 of the Los Angeles Lakers at American Airlines Center on November 01, 2019 | Photo: Getty Images
Following the tragic death of James's fellow L.A Lakers friend, Kobe Bryant, the novel Coronavirus pandemic, and the brutal killing of George Floyd in Minneapolis, they decided to channel their goals towards alleviating the troubles that the black community has faced by giving them a voice.
In an interview with Bloomberg, James and his partner revealed their dreams and plans for "Springhill Co.," the media company, and the unapologetic agenda they spoke so highly of. Investment banker Paul Wachter who was actively involved in the project, explained:
"This is ultimately a company that's about point of view, the community you serve, and empowerment. This is a company designed to move the culture."
James added that when they produce content, they want it to resonate within homes like the ones he and Carter grew up in, while giving black creators the opportunities that they had been deprived of for so long.
Carter chipped in that in the places where people like he and James came from, no matter how talented an individual was, they would always feel confined and small. "Springhill" is their way of making sure that people are empowered.
"Springhill Co" is backed by an impressive list of investors.
The news of James and Carter's venture and the message they are sending with "Springhill Co" struck inspiration in many people who praised the two men for building such a platform and raising so much money to fund the idea.
James, who is often referred to as "The King" on the court and beyond, took to Instagram to share the official announcement for "Springhill CO's" new beginnings with a slide of two photos, including a poster of him and Carter. He wrote:
"We started building this company almost five years ago, and while I love every project we do and every story we telll…I'm most proud of our team and the message we are sending."
He continued saying that he was most proud of his team of 100 employees, 40% of whom are female, and 64% of the employees are people of color.
The second picture in the slide featured members of the working leadership team; James wrote that some members of the group were not pictured, but they were equally appreciated.
The name of the company, "Springhill," was reportedly inspired by the name of the apartment that James, and his mother lived when he was a sixth-grader in Akron, Ohio.
"SpringHill Co." would merge James' marketing agency Robot Co. with entertainment companies SpringHill Entertainment and Uninterrupted LLC, to produce all kinds of content for all types of creators and consumers.
"Springhill Co" is backed by a number of investors, including Guggenheim Partners, SC Holdings, and News Corp. heir Elisabeth Murdoch, with a board that includes tennis champion Serena Williams, the Chairman of Boston Red Sox, Tom Werner.
James will serve as the chairman of the company, while Carter would be the CEO. The pair sure have come a long way from the two young boys that grew up together in Akron.
Please fill in your e-mail so we can share with you our top stories!