Keith Urban and Nicole Kidman Celebrate 14th Wedding Anniversary with Touching Posts on Instagram
Keith Urban and Nicole Kidman marked their 14th wedding anniversary with romantic posts on Instagram. The photos they shared were totally opposite in terms of energy. 
On Thursday, Keith Urban and Nicole Kidman both took to Instagram to celebrated their 14th anniversary as a married couple. The pair have been together since 2006 and share kids Sunday, 11, and Faith, nine. 
Urban's post was full of energy while his wife was more subdued. Each of them, however, shared short captions that got their message across. The posts are found below.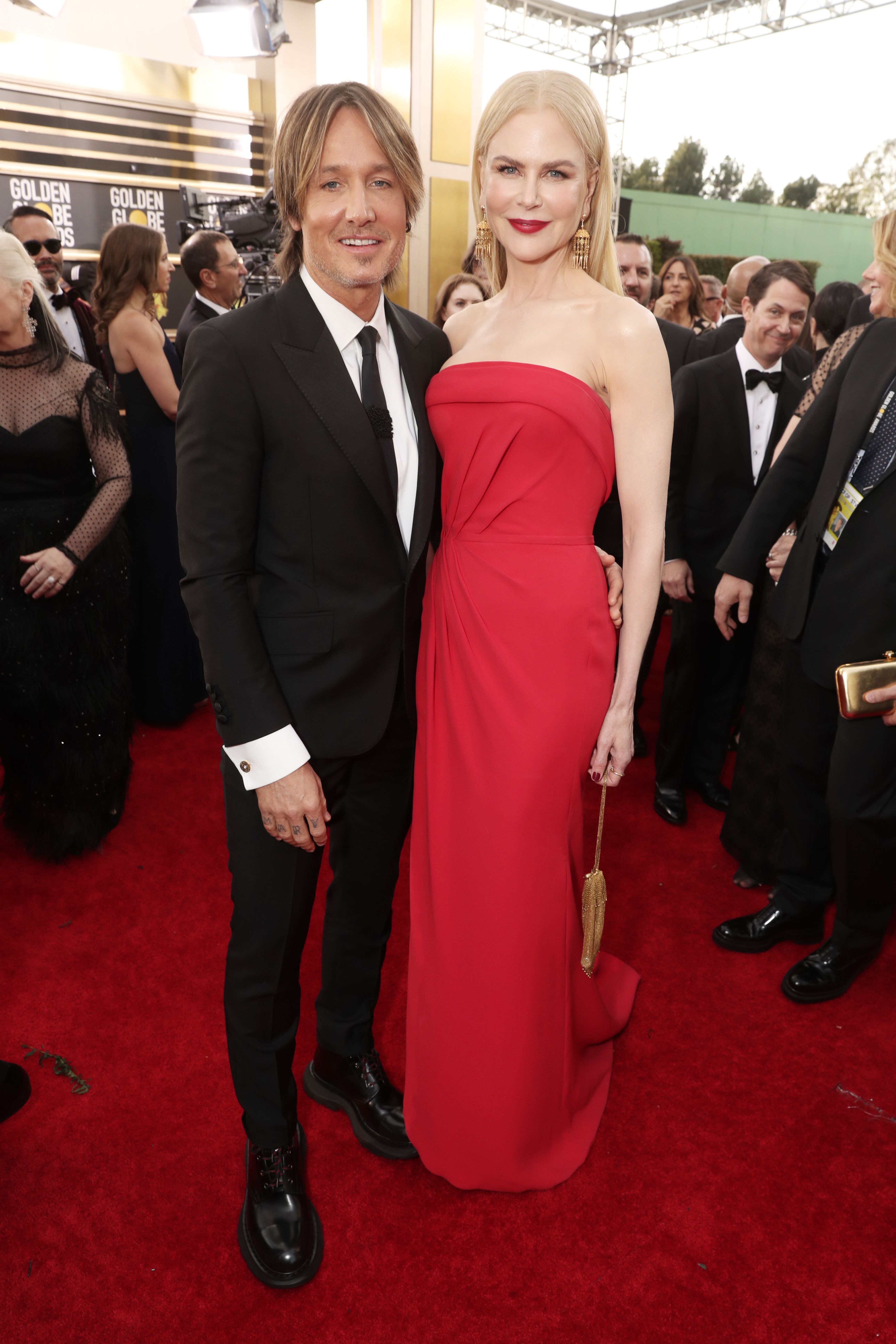 In the photo Urban shared, he and Kidman both wore white as they jumped up on a sandy beach. Urban was able to reach up much farther than his beloved. 
The pair held hands, and Kidman's mouth was open. Her legs were bent more to the side while Urban's were bent backward. They each lifted their free hands to the sky. 
"Happy Anniversary Baby!!!!" wrote the country superstar. "14 years.... and I feel like your boyfriend in ALL the right ways!!!!" The post received over 100k likes. 
Kidman's post consisted of a black-and-white shot of her and Urban at what appeared to be a formal event. Urban's arms were wrapped around his wife's neck as the pair rested their foreheads together. 
She captioned it with a simple, "Us" and a happy anniversary hashtag. The post received over 200k likes. Both of them received well wishes in the comment section.
The Australian native was previously married to fellow actor Tom Cruise, with whom she shares adopted children, Isabella, 27, and Connor, 25. They split in 2001. 
Kidman and Urban went on to meet four years later at a 2005 G-Day USA gala. Four months passed before Urban picked up the phone and called his future wife. 
The two got to talking, but they sealed the deal after going on a romantic motorcycle ride followed by a picnic. The "Eyes Wide Shut" actress has remained smitten since that time. 
Urban is also constantly enamored by his wife. Last month, he boasted about how she has a great test in music in an interview with Beats 1's Zane Lowe on Apple Music. 
"It's always visceral," the singer said of his wife's listening habits. He explained that she rarely knows who's singing the song and does not care for the genre. Once she likes it, that's what matters. 
Urban called his wife his biggest inspiration and number one fan. The two have learned a lot from each other over the years, and their enduring love is admirable.