Muhammad Ali's 9 Children from Different Women — a Glimpse into the Late Boxer's Family
Muhammad Ali, arguably the greatest boxer of all time, was married four times and left behind nine children when he passed away in 2016.
The late boxer, whose birth name was Cassius Marcellus Clay Jr., retired in 1981 with an impressive record of 56 wins, five losses, and 37 knockouts. Unfortunately, he was diagnosed with Parkinson's disease in 1984 and died on June 3, 2016.
Apart from his legacy, Muhammad left behind nine children, most of whom were born of different women.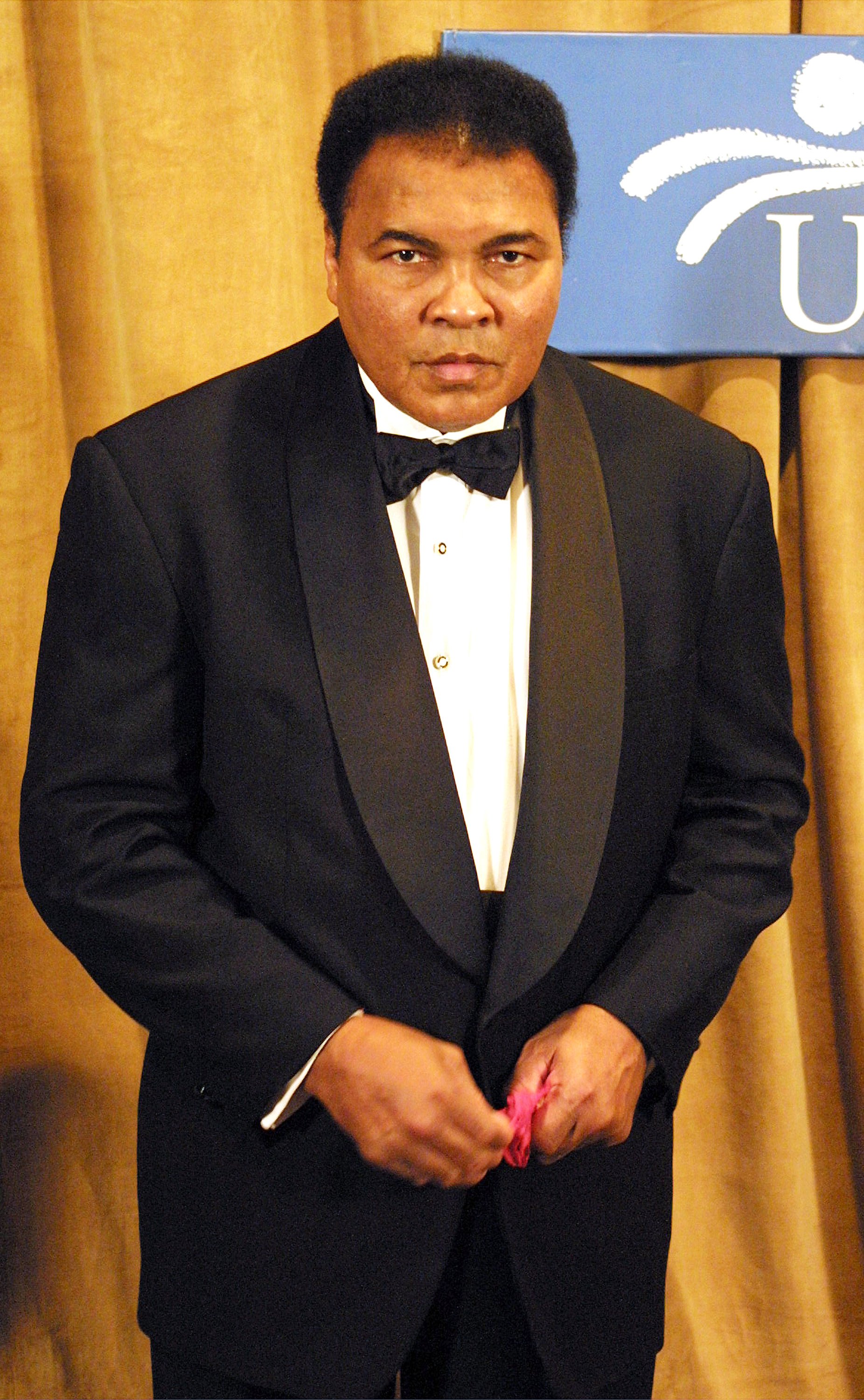 MUHAMMAD ALI'S CHILDREN WITH HIS SECOND WIFE
Sonji Roi was Muhammad Ali's first spouse, but they didn't have children. After that, the boxing legend married Belinda Boyd, whose name was eventually changed to Khalilah.
Together, they had four kids, twins Jamillah and Rasheda, Maryum, and Muhammad Jr. All of them are grown-up now, and they are focused on their respective families and jobs.
[Muhammad] never complained or showed weakness.
Maryum, for instance, had a short career as a musician before graduating Magna Cum Laude with a Bachelor's degree in Social Work. For years, she has been working in juvenile delinquency prevention and youth development.  
Rasheda, on the other hand, is an author and speaker. She has a son, Nico, who decided to follow in his grandfather's footsteps and became a boxer. Talking to Independent, she revealed that she would have loved her dad to see Nico win his first fight before dying.
Jamillah, Rasheda's twin sister, majored in communications at the University of Illinois and, with her children, became an active member of the Ephraim Bahar Cultural Center.
Through it, they provide food and hygienic products to underprivileged families and homeless people in Chicago.
Happy Birthday to my beautiful, intelligent daughter, Amira! Love you!❤🎉🎈😘💋 pic.twitter.com/fumhPNFhKf

— Jamillah Ali (@jamillahalij) February 8, 2017
As per Muhammad Ali Jr., his relationship with his late father was quite negative. Two months before the boxer passed away, Muhammad Jr. admitted that he didn't care about his dad or what happened to him.
Muhammad Jr., who shares two children with his wife Shaakira, had been living off food stamps and charities in a South Side Chicago neighborhood while also taking care of his maternal grandfather, who had Parkinson's disease, as well.
MUHAMMAD ALI'S KIDS OUT OF WEDLOCK
While Muhammad Ali was married to Khalilah, he had two daughters outside marriage. The first one was Miya, born to Patricia Harvell. The second one, Khaliah, was born to Wanda Bolton (who later changed her name to Aaisha Ali).
About Miya, there is little to no information online other than the fact that she has dyslexia and was only diagnosed as an adult.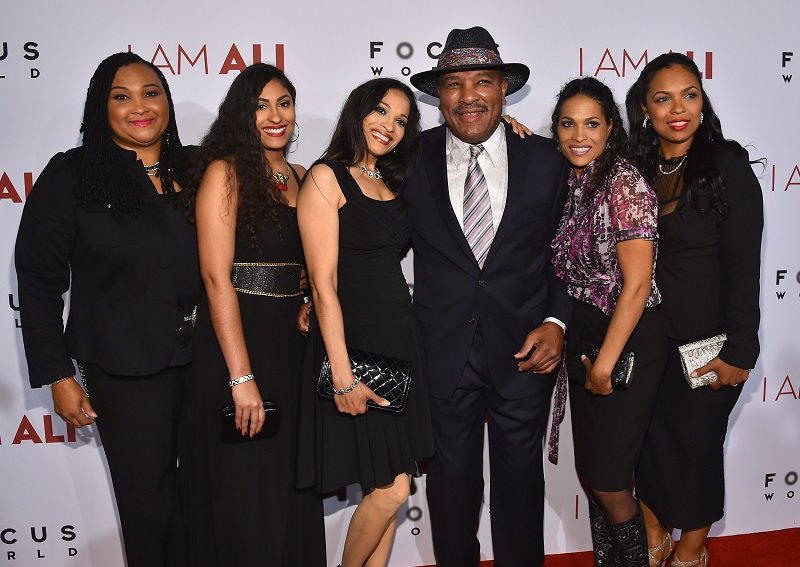 Khaliah, on the other hand, is a talented fashion designer, author, real estate agent, and mother of a son named Jacob. Shortly after Muhammad's passing, she told NBC that he was the "proudest, lovingest, [sic] most doting father in the world."
Muhammad Ali's daughter also said that, despite how big his family was, he always wanted all of his children to be together.
MUHAMMAD ALI'S CHILDREN WITH HIS THIRD WIFE
Veronica Porsche was Muhammad's third wife. Together, they had two daughters: Hana, born one year before he and Khalilah got divorced, and Laila. 
Out of all of Muhammad Ali's children, Laila is probably the most famous, especially because she was a professional boxer between 1999 and 2007 when she retired undefeated. At the moment, she is a TV personality and businesswoman.
As per Hana, she is an author who has published a few books focusing on her dad's life. The most recent one, "At Home with Muhammad Ali," was released in September 2018.
In it, she described her dad as a man trying to find his purpose in the world while balancing his career and his family life.
MUHAMMAD ALI'S ADOPTED SON
Muhammad Ali's fourth and final wife was Yolanda "Lonnie" Williams. Together, they adopted Assad Ali as a baby and raised him in a small town in Michigan.
He earned his bachelor's degree from the College of Arts and Sciences at the University of Louisville.
In an interview with Today, Assad explained that his dad was strong, and even though he was struggling a lot with Parkinson's disease, he never complained or showed weakness because he was just "that kind of person."
Muhammad Ali was nothing short of an icon, and the fact that most of his children consider him a family man only makes the story of his life better.