Natalie Nunn's Life after 'Bad Girls Club' Including Miscarriage, Marriage and Career
Reality TV star Natalie Nunn gained widespread fame after appearing in Oxygen's "Bad Girls Club." Over the next decade, the TV personality had a topsy-turvy emotional journey, including getting married, suffering a miscarriage, and eventually becoming a mom. 
Natalie Nunn is a reality TV star-turned-model and fashion entrepreneur. She was born on December 26, 1984, in Concord, California. Nunn is best known for being featured as a castmate in the record-breaking fourth season of Oxygen's "Bad Girls Club" in 2009.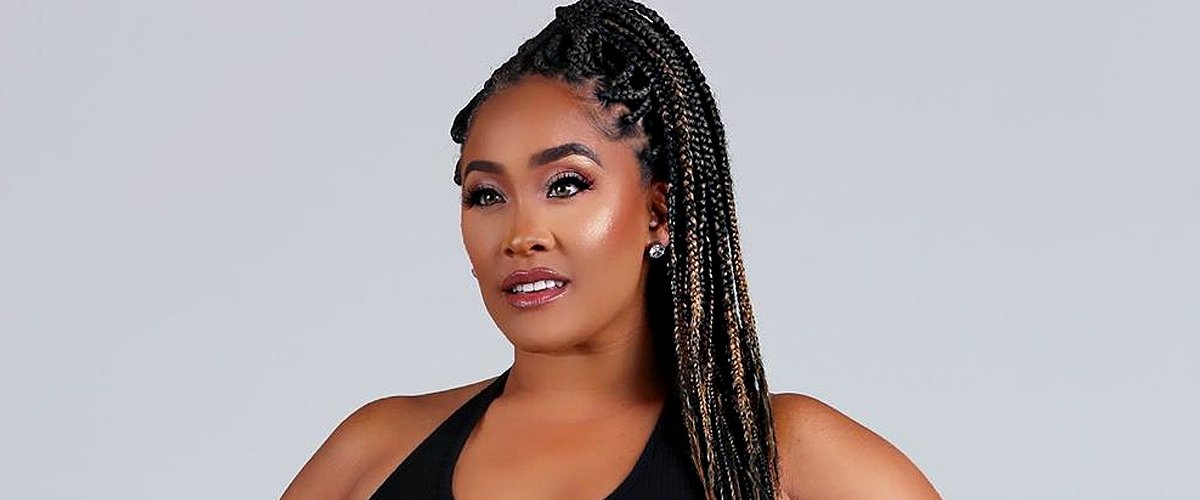 Following her career breakthrough in 2009, the reality TV star has gone on to feature in several reality TV shows, including in spinoffs of the Oxygen hit series. 
Nunn has lived the better part of the last decade on television, and in 2012, her wedding to Arizona Rattlers football player Jacob Payne was broadcast on We TV's popular show "Bridezillas." Here is all the gist on their 8-year marriage.  
LOVE AT FIRST SIGHT 
In 2011, Natalie Nunn met Jacob Payne while making an appearance at a club in Detroit. The stunning model claims Payne was at the club with some of his friends, including the promoter of the club.
During a 2012 interview, Nunn explained that she immediately fell in love with Payne when she saw him, and luckily enough, the feeling was mutual. In her words:
"He was so charming and handsome, I fell in love at first sight. He then came to LA to visit me and never went back."
Nearly two months after they met in the club, Payne made the trip down to Los Angeles to visit Natalie Nunn, and he never left. The football player had his personal things shipped to him in LA, where he began a new life with Nunn.
The lovebirds dated for eight months, and in April 2012, during a vacation trip to the island of Jamaica in Negril, the hunky football player dropped to his knees and proposed to the "Bad Girls Club" star.
NATALIE NUNN'S PRIVATE-PUBLIC WEDDING
In May 2012, media outlets went into a frenzy when it emerged that the famous "Bad Girl" Natalie Nunn had tied the knot with her boyfriend of one year, Jacob Payne. 
The couple got married in a private ceremony, which took place at a friend's mansion in Topanga Canyon, California. Even though the couple went about their wedding discreetly, it was a classy event with 50 to 60 guests made up of friends and family, including Nunn's longtime friend, actress Meagan Good. 
The hastiness of Nunn's marriage, coupled with the hushed celebrations, pushed some media outlets to suggest that the wedding was fake. While responding to the rumors, Nunn said:
"They've been saying my wedding is fake and because of that, I've cut a lot of people out of my life. Jacob and I have been dating for a year, and there's nothing fake about it."
Natalie Nunn, who is no stranger to the spotlight, decided to share her wedding experience with her fans, and the event was broadcasted on three episodes of We TV's "Bridezillas."
NATALIE NUNN'S MARRIED LIFE
The couple has been married for eight years but has experienced several ups and downs in their journey. In November 2014, Natalie Nunn announced that she was pregnant with their first child. A few months later, fans began to notice that the "Bad Girls Club" alum was going about her life normally. 
Then, in 2015, when photos of Nunn during a rigorous gym session made its way to social media, fans began to speculate that she had faked her pregnancy to gain publicity. 
The reality TV star moved quickly to dispel the rumors during an exclusive interview with Oxygen. She revealed that she had suffered a painful miscarriage but chose to keep it private. Though the experience was heartbreaking, she explained that she and her husband were trying to get pregnant again.
In November 2016, the couple announced that they were expecting a baby girl. At the time of the announcement, Nunn was five months gone and expressed her excitement at having a baby girl. She said:
"I'm such a tomboy, but I'm excited about having a little princess. And Jacob is, too. He painted her nursery himself. It's all pink and white."
The couple welcomed their first child, daughter Journey Ruth Payne, in 2017. Natalie Nunn's daughter, Journey, is now three years old, and the doting mom recently shared a cute picture of her husband and daughter on Father's day, while penning a sweet message to Payne. 
NUNN'S MARRIAGE ROCKED BY CHEATING ALLEGATIONS
In 2019, Natalie Nunn's marriage suffered a setback when Nunn's "Celebrity Big Brother" co-star Chloe Ayling alleged that she was involved in a threesome with Dan Osbourne and Natalie Nunn.
Ayling added that the romp happened in 2018, after a night of heavy drinking in London. Chloe Ayling was very detailed about her revelation.
Despite Dan Osbourne and Natalie Nunn coming out to vehemently deny the allegations, it still did not do much to convince Payne, who was seen moving his things out of their home on December 6, 2019.
A few days after Natalie Nunn's husband, Payne, was seen moving out of their home, he was seen arriving in London alone and conspicuously missing his wedding ring.
Later that week, the couple appeared to have patched things up after they were spotted showing some PDA on the streets of London.
Before her marriage to Payne, Nunn was involved in a crazy love triangle with Wiz Khalifa and Amber Rose. She was also romantically involved with some big names in the entertainment industry, including Chris Brown. While commenting on her relationship with Chris Brown, she said:
"Ha ha… Well, we kicked together, but I wont say if he hit or not. Good girls don't tell…"
NATALIE NUNN'S TV CAREER
Natalie Nunn got her career breakthrough in 2009 when she was featured on the fourth season of the popular reality TV series "Bad Girls Club."
She quickly became a fan favorite but was later axed from the show after a physical altercation with her co-stars Kendra James, Lexie Woltz, and Amber McWha. 
However, Nunn was brought back for the fifth season due to her massive popularity with fans. She later went on to feature in the show's spinoffs "Bad Girls All-Star Battle" and "Bad Girls Club: Redemption."
Apart from her marriage being featured on We tv's "Bridezillas," she has appeared on several other We tv shows like "Marriage Boot Camp" and "Where Are They Now?"
Natalie Nunn has proven herself to be excellent at multi-tasking. Apart from being a dedicated mom and wife, the reality TV star recently dabbled into the beauty business with "NATALIE LASHES."