Tamela and David Mann Look So in Love as They Share a Kiss during Sunset in a Sweet Photo
David and Tamela Mann reminded us that their three-decade relationship is the epitome of Black love when they shared a sweet pic of their sunset kiss. 
After over 30 years of marriage, David and Tamela Mann still share a sweet spark that resonated in a sunset photo the couple shared recently.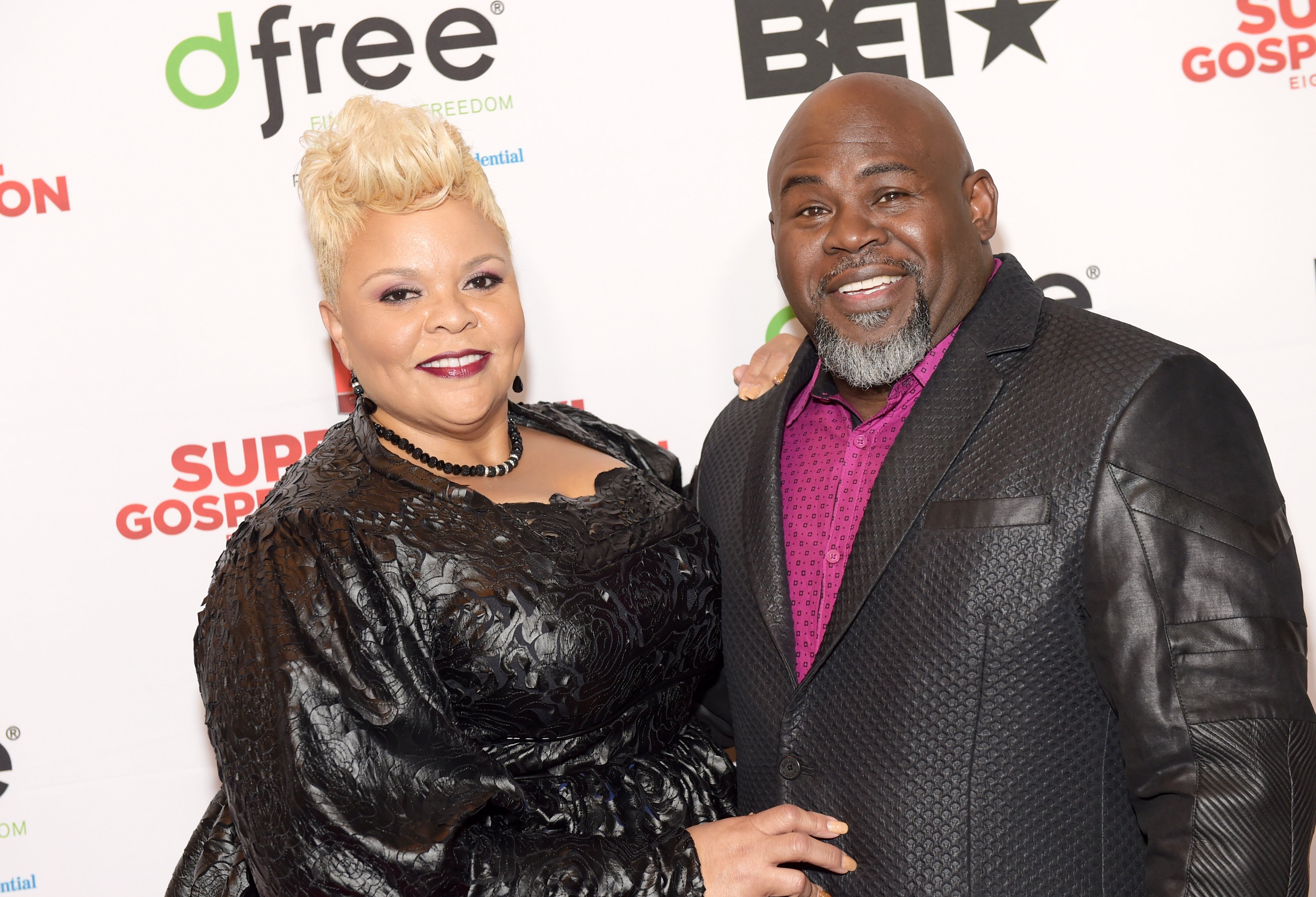 David and Tamela are the epitome of Black love, proving time and again that their union is a lasting one. A couple of days ago, they sealed this with a kiss overlooking the water and a beautiful sunset.
It would seem like these high school sweethearts have set a high bar for couples
The caption-less pic that captured their sweet moment was a delight for their fans who look up to them for their relationship goals. One fan commented, "I need more of this black love. TELL US 20 something how to get it."
David, 53, and Tamela, 54,  legally wed over three decades ago in 1988. They didn't have a proper ceremony due to financial constraints which prompted them to hold a lavish renewal of vows 25 years later.
In stark contrast to their first wedding when the gospel couple even had to borrow a ring, their 2013 nuptials was a celebration straight out of Tamela's dreams.
The fairy tale wedding with an enchanted forest theme saw the bride wearing her dream gown which took months of planning.
Describing their wedding location to Us Magazine, Tamela said they chose the Joule Hotel because it had an old-world romantic feel and the added bonus of a dance floor which the couple wanted.
The intimate affair included the couple's four children though it was their grandchildren who were part of the entourage dressed as princes and princesses.
Five years later on their 30th anniversary, David and Tamela marked the milestone with an Instagram post. Sharing a photo from their second wedding, David lovingly wrote,
"30 years ago today you said yes and made me the happiest man on earth I can't put in to words how much I Love you Tam I'm great full to do LIFE WITH YOU."
It would seem like these high school sweethearts have set a high bar for couples. In the long span of their relationship, their love just grew even stronger and we can only feel blessed to be witnessing this.