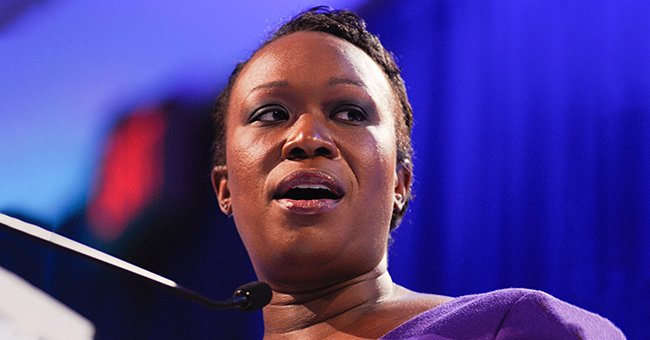 Getty Images
WSJ: MSNBC's Joy Reid Reportedly Set to Become 1st Black Female Prime-Time Anchor

Suspicions are high that MSNBC's Joy Reid will be filling in the vacant spot left by Chris Matthews after his abrupt exit in March. This transition will make her the first Black female prime-time anchor on cable.
Joy Reid is reportedly in talks with MSNBC for a new hosting stint in the network. According to a report by the Wall Street Journal, she is being eyed to step into Chris Matthews' shoes as the host on MNSBC's primetime slot.
MATTHEWS' CONTROVERSIAL DEPARTURE
Matthews abruptly gave up his seat hosting "Hardball" and retired in March due to allegations of sexual harassment. Several females in his workplace claimed he made inappropriate remarks to them. Matthews didn't deny this but in his final broadcast, he said he was leaving to give way to the younger generation.
Months later, Reid, who currently hosts the weekend morning show, "AM Joy" seems poised to take over his spot and become the first Black female newscaster on primetime cable.
In 2018, Reid hit a road bump when her alleged past homophobic remarks returned to haunt her.
STILL IN TALKS
According to a source for WSJ, an agreement has yet to be reached between Reid and MSNBC though she'll be hosting a special this Friday called "The Road to Reform: A Special Report with Joy Reid" during the 7 pm slot vacated by Matthews' "Hardball."
MSNBC has yet to release a statement regarding rumors of Reid's new role. A spokesperson declined to comment on WSJ's report.
But should rumors hold true, Reid's appointment is a big leap for Black female broadcasters as she'll be the first to anchor during the primetime slot.
HER STELLAR CAREER
Reid, a Harvard graduate, began her career in Florida as a political host, columnist, and blogger. She was the managing editor of the online news platform, theGrio.com before she began hosting MSNBC's "The Reid Report" in 2013.
During the final stretch of Barack Obama's 2008 presidential campaign, Reid was a press aide. She also wrote the 2015 book, "Fracture: Barack Obama, the Clintons, and the Racial Divide."
A SNAG FROM THE PAST
In 2018, Reid hit a road bump when her alleged past homophobic remarks returned to haunt her. The remarks in question pertained to media expert Ann Coulter and Florida Governor Charlie Crist.
Reid reportedly suggested Coulter was a man and that Crist was a closeted gay who only married to conceal his sexuality.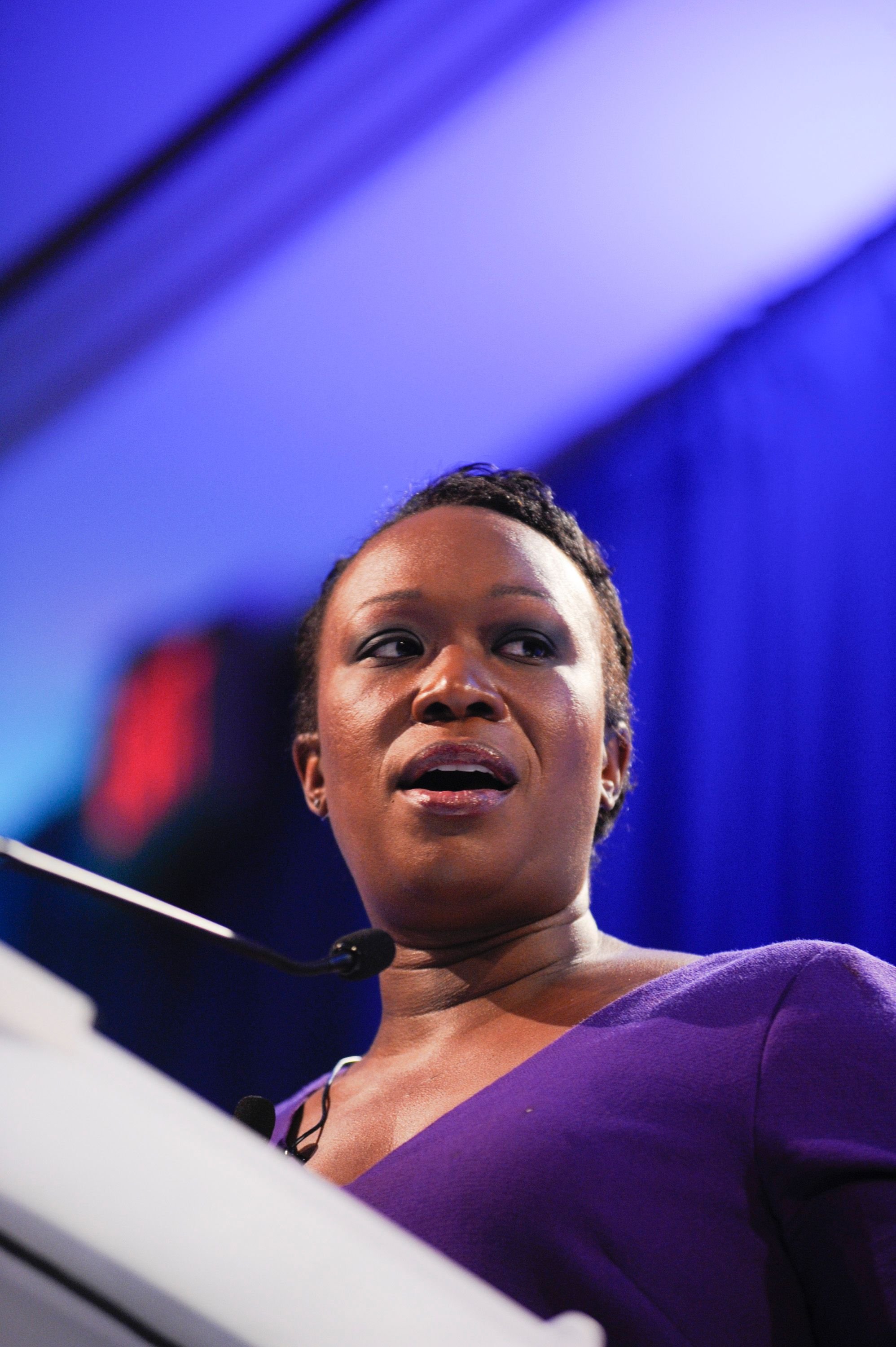 News correspondent Joy Reid at a speaking engagement in Washington DC in March 2013. | Photo: Getty Images
Reid initially denied they were her words claiming her blog was hacked. However, she later backtracked after learning there was no evidence of hacking. She apologized to the trans community, Coulter, and Crist.
Please fill in your e-mail so we can share with you our top stories!