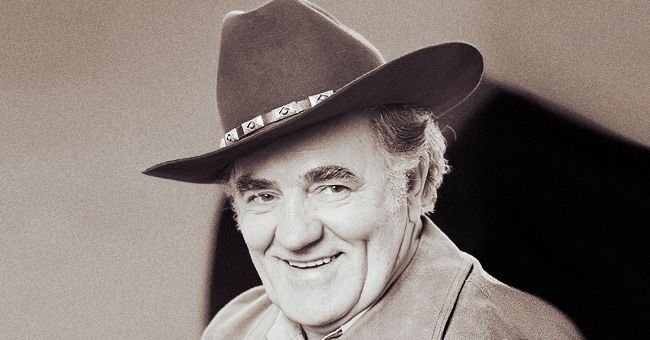 Getty Images
Louis L'Amour — Life and Death of One of 20th Century's Best Western Storytellers
Louis L'Amour was an acclaimed American novelist and short-story writer. His books consisted primarily of Western novels. In 1988, he passed away from cancer.
L'Amour was considered as one of the Old West's most prominent storytellers, as reported by Wide Open Country. At the time of his passing, he was able to publish 89 novels, 14 short-story collections, and two full-length works of nonfiction.
L'Amour was born Louis Dearborn LaMoore in 1908 in Jamestown, North Dakota. He served in the United States Army during the World War II.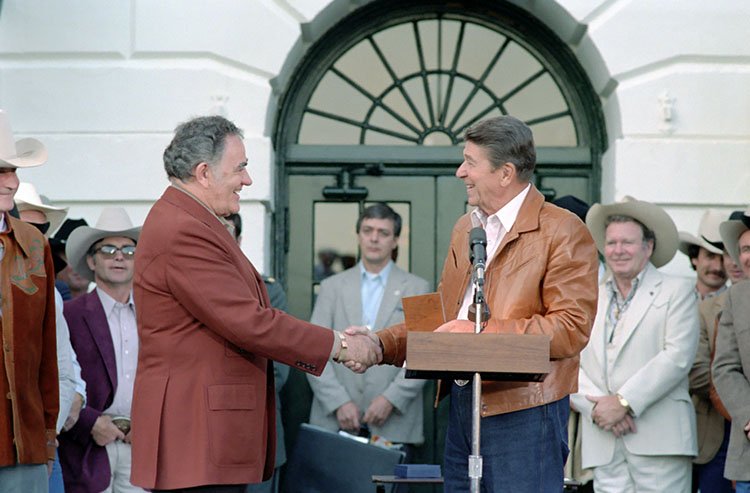 President Reagan presenting Congressional Gold medal to Louis L'Amour at Barbecue for Professional Rodeo Cowboys Association on South Lawn in 1983. | Photo: Wikimedia Commons
EARLY WORKS
He wrote short fiction stories for pulp magazines using his knowledge of American history. A lot of his stories were made into movies.
His initial works include "Showdown at Yellow Butte," "Heller With a Gun," "Westward the Tide," "Taggart," "The Burning Hills," "Guns of The Timberlands," and "Hondo."
Every novel regarded its writer's view of the Old West and how its real factors and tales fit the bigger account of American history and culture.
ACCURATE STORIES
In an interview with Jean Henry-Mead, L'Amour said he would write extraordinary Western stories and made them error-free
"I would show them that Westerns could be history, that they were important," he added. "Because to me, this was the most important phase of American history."
L'Amour was a recipient of the Congressional National Gold Medal for lifetime literary achievement.
ENCOURAGING OTHER AUTHORS
L'Amour pointed out that the Western period should be paid attention to since it accomplished more to shape American character than everything else done in this nation.
In the mid-1980s, the legendary writer's novels packed book shop racks alongside adult Westerns, which he abhorred.
During the interview, L'Amour also encouraged young writers to read and write all that they can. He added that they should continue writing and figure out how to express themselves.
L'Amour had sold in excess of 200 million books, as reported by The Washington Post. He died of cancer on June 10, 1988, at his home in Los Angeles.
Published in 1987, "The Haunted Mesa" was his most recent novel. His other recent novels included "Last of the Breed" (1986), "Jubal Sackett" (1985), and "The Walking Drum" (1984).
L'Amour was a recipient of the Congressional National Gold Medal for lifetime literary achievement. In 1984, President Reagan presented him with the Medal of Freedom, the country's highest civilian award.
While recuperating from medical procedure in 1985, the president had read L'Amour's book, "Jubal Sackett." Other presidents who had read his work included Jimmy Carter and Dwight D. Eisenhower.
Please fill in your e-mail so we can share with you our top stories!