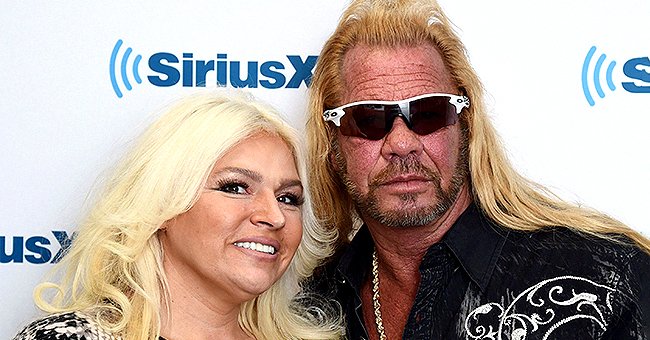 Getty Images
Dog the Bounty Hunter's Family Held a Private Memorial 1 Year after Beth Chapman's Death

June 26 marked the first anniversary of Beth Chapman's passing, and while Duane Chapman organized a touching private ceremony in her honor, he still can't believe Beth is "never coming home."
The Chapman family held two "celebration of life" ceremonies in honor of beloved Beth Chapman. In the US, Duane, with his fiance, Francie Frane, and his daughter Bonnie held a private ceremony while Beth's daughter Cecily hosted another tribute in Hawaii.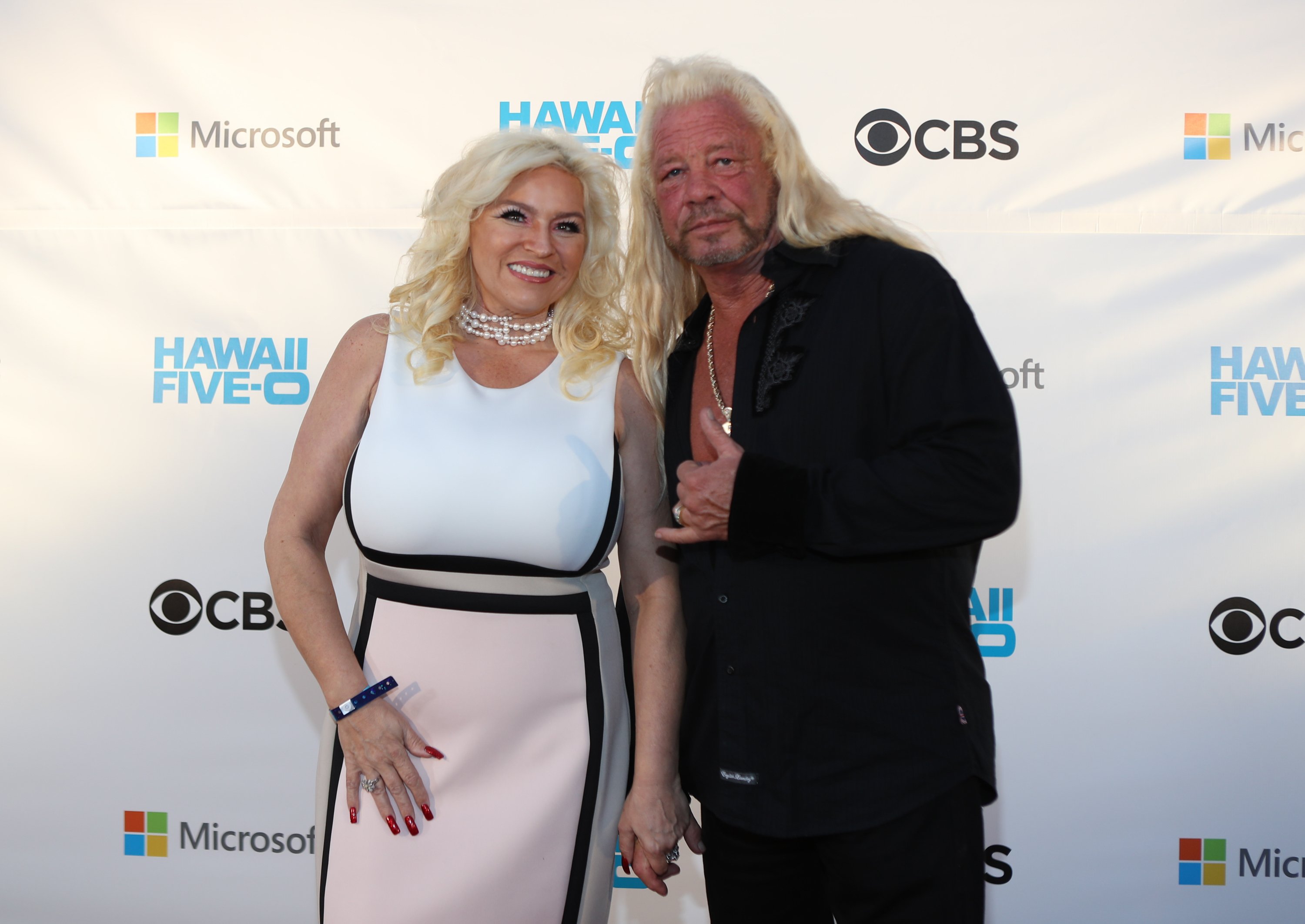 Beth Chapman and Duane Chapman attend the Sunset on the Beach event celebrating season 8 of "Hawaii Five-0" on November 10, 2017, in Waikiki, Hawaii. | Source: Getty Images.
DUANE'S TRIBUTE TO BETH
For his tribute to Beth, Duane filled an inflatable raft with his late wife's favorite flowers, belongings, and a beautiful picture of her before heading to one of her favored spots along the river.
Every Father's Day, Beth and Duane would head to a specific spot along the South Platte River in Deckers, Colorado, where she would drift and float on the river while he fished. It became one of her most-loved spots, so that is where Duane decided to let the raft free to float down the river.
HOW DUANE CHOSE THE MEMORIAL
Mixed emotions came to a head as the three shed a few tears while remembering Beth and the joy she brought to their lives. The Sun reportedly had special access to the event, and the bounty hunter shared why they chose this kind of "celebration of life," as he said:
"In a lot of religions and a lot of beliefs, they mark it as a tradition. So sticking with tradition we are having this memorial for Beth."
CECILY'S TRIBUTE
Beth passed away last June after battling lung and throat cancer, and her daughter Cecily hosted a very fitting memorial in for her mother in Hawaii.
Duane told The Sun that more than a thousand people showed up at the paddle out Cecily organized, and she later posted beautiful pictures of the sunrise hike on the Hanauma Bay Ridge trail.
WITH HER FAMILY UNTIL THE END
When Duane first shared news of Beth's passing, he said that she died at the exact time she would have woken up to go for a hike up Koko Head mountain, and added:
"Only today, she hiked the stairway to heaven. We all love you, Beth. See you on the other side."
In her final moments, Beth found herself surrounded by her family with Duane holding her hand before she started her hike up the "stairway to heaven."
ANOTHER RECENT CELEBRATION
However, in the months since Beth's passing, Francie Frane put the spark back in Duane's life, and already welcomed to the Chapman family with open arms, Francie recently celebrated a very special birthday.
Duane's outspoken daughter Lyssa didn't hesitate in sending Francie a heartwarming message, while Duane didn't let the day go by without letting the new lady in his life know how special she is to him.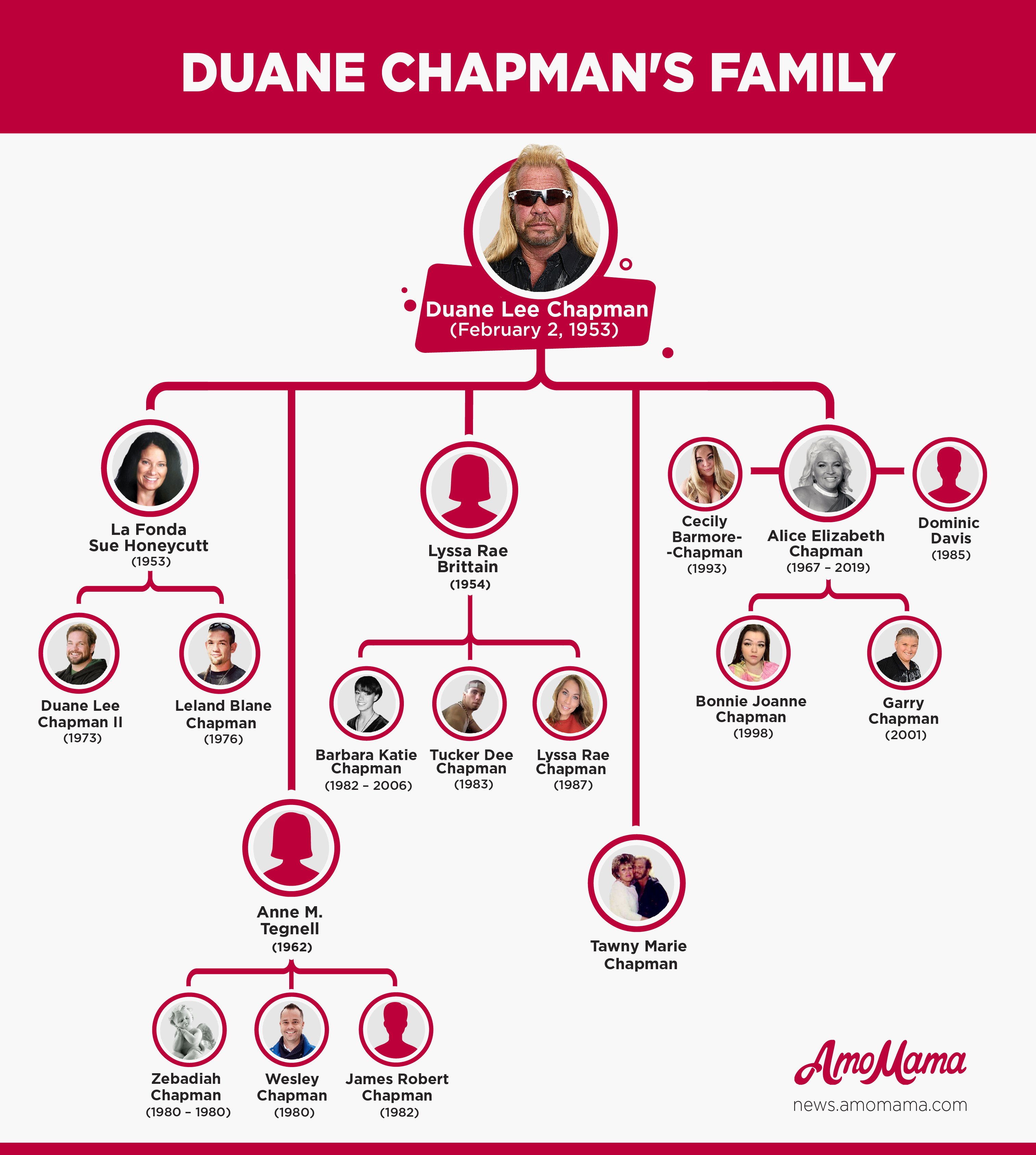 Duane 'Dog' Chapman's Five Wives and Twelve Children / amomama.com
Please fill in your e-mail so we can share with you our top stories!