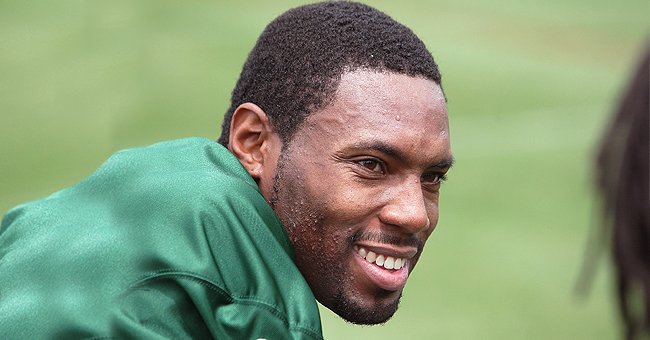 Getty Images
NFL Star Antonio Cromartie and His Sons Wear Matching Outfits in a New Family Pic Celebrating Black Fathers
Terricka Cromartie, the wife of former NFL cornerback, Antonio Cromartie, takes to Instagram to share a photo of Antonio and their three sons beaming with happiness.
Antonio Cromartie's wife, Terricka, took to Instagram to celebrate her husband by sharing a sweet family photo of Antonio and three of their kids, their sons, Antonio Jr., Jagger, and Jynx. Captioning her post, Terricka wrote:
"My sons forever Hero!! Black Father's [sic] Matter."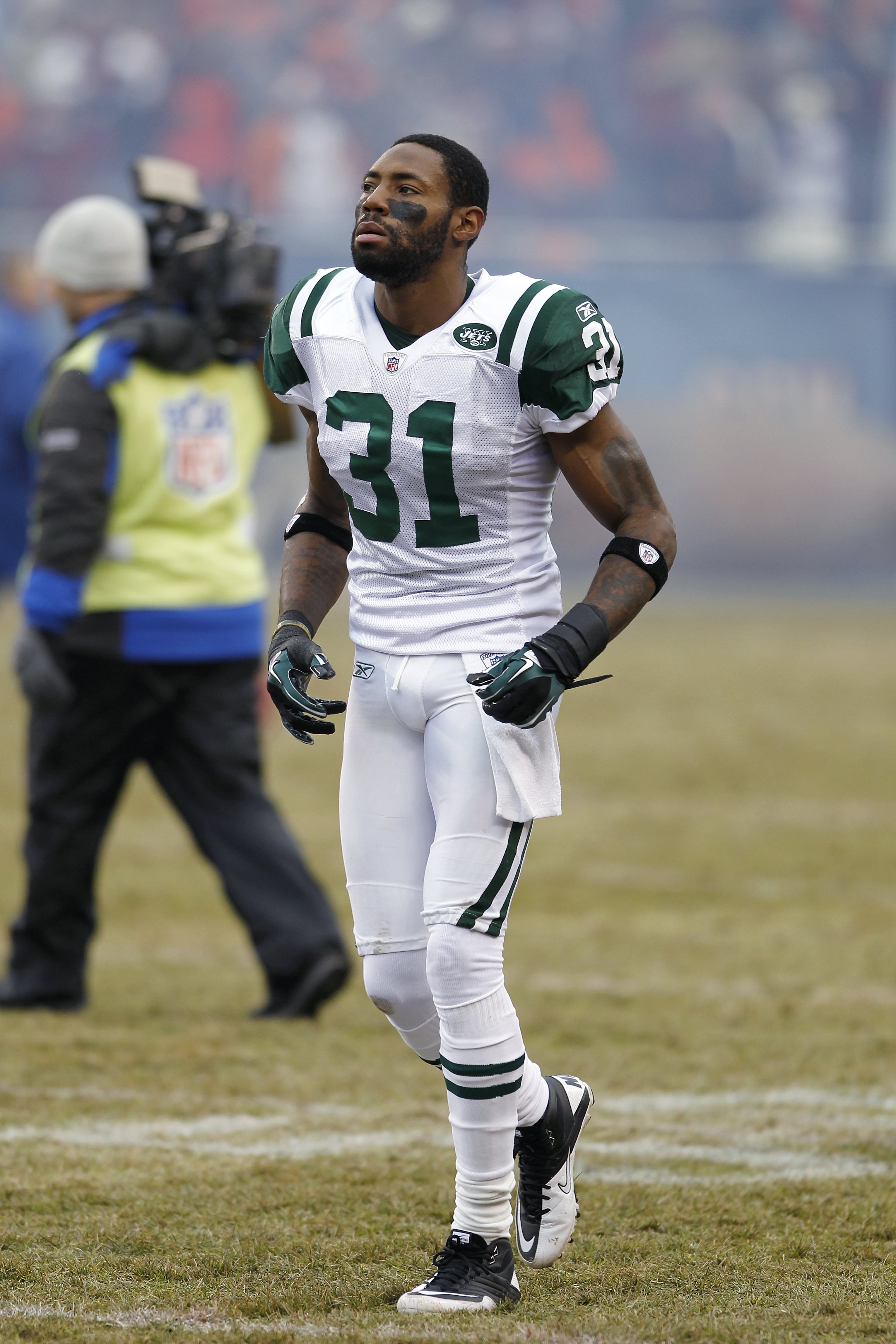 Antonio Cromartie #31 of the New York Jets looks on during the game against the Chicago Bears at Soldier Field on December 26, 2010 | Photo: Getty Images
In the photo, Antonio Sr., Antonio Jr., Jagger, and Jynx were all seated on a flight of steps, each a step lower than the other with Antonio seated at the top of the chain.
The young boys and their father were sporting variations of brown dreadlocks while showing off their teeth with beaming smiles, radiating happiness.
Terricka's followers fell in love with the heartwarming photo of the father and his sons, taking to the comments section to express how much they loved the picture.
Antonio had a spectacular NFL career before he retired and became a stay-at-home father
Besides Antonio Jr, Jynx, and Jagger, the former football star has eleven other children with eight different mothers despite having a vasectomy after having his eleventh child, defying science multiple times.
On August 30, the Cromarties welcomed the fourteenth child in the family, Antonio and Terricka's sixth child together. Excited with their latest family addition, Terricka gushed about the newborn baby girl named Jhett Paxton to Us Weekly. She said:
"This was one of the best pregnancies I've had out of all five I've had...I felt amazing having my sixth child."
She added that Jhett Paxton's older brothers and sisters were beyond thrilled to have her, and they were all so enthusiastic when it came to helping out with whatever they could in their own little way.
Terricka and Antonio tied the knot back in November 2008, and they had had quite the eventful journey while building their enormous brood.
They assured Us Weekly that they had no intention of having a fifteenth child added to the pack because they were "100 percent done!"
Antonio's career was spectacular, and he was one of the best cornerbacks and blockers the NFL had ever seen before he was forced to retire and become a stay-at-home father.
After the arrival of little Jhett Paxton, the father and mother of many revealed that they were embarking on a new venture together.
They told CBSSports.com that they were turning to reality television with their show "The Cromarties," to show the world the amazing father that he was to his many children.
If Terricka's post is anything to go by, the former NFL star definitely has the art of being an amazing father to his kids secured under his belt.
Please fill in your e-mail so we can share with you our top stories!