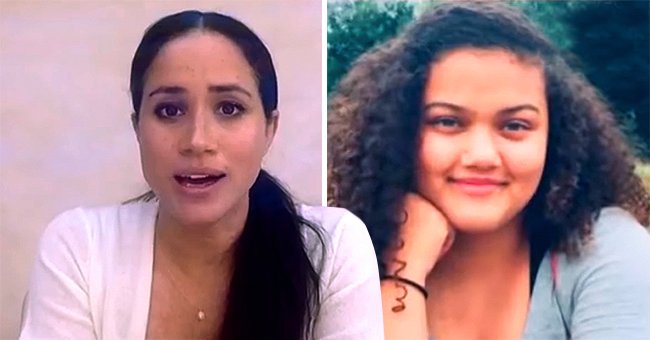 youtube.com/Entertainment Tonight
Meghan Markle Called up an 18-Year-Old Biracial Woman Who Was Allegedly Set on Fire by 4 White Men
Meghan Markle decided to connect with eighteen-year-old Althea Bernstein, who claimed she was set on fire, while in her car, by four white men.
Meghan Markle reached out to a victim of alleged hate crime, 18-year-old Althea Bernstein, who is biracial and was allegedly set ablaze by four hateful white men.
Bernstein's story spread like wildfire across the nation and soon caught Markle and Prince Harry's attention. Markle felt that she had to reach out to the young woman and contacted her spokesperson, Michael Johnson, who is also the President and CEO of the Boys & Girls Clubs of Dane County.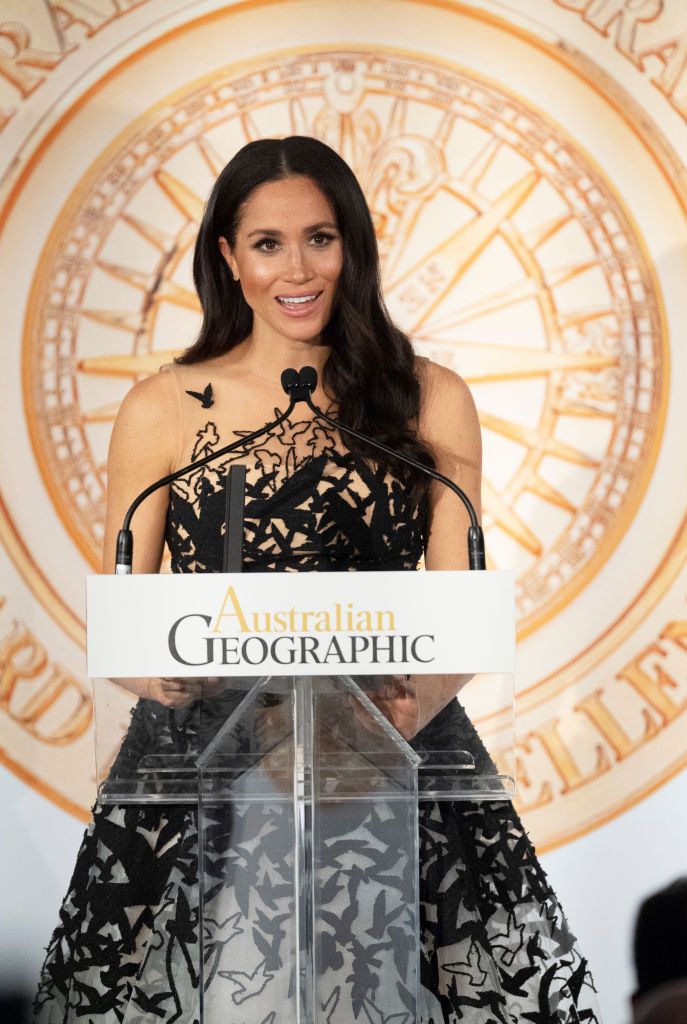 Duchess Meghan at the Australian Geographic Society Awards on October 26, 2018 | Photo: Getty Images
On a Sunday afternoon, Johnson connected the two women, and they talked on the phone, for forty minutes, about the horrible experience and how she could move on from the pain.
In an interview with a Wisconsin local news station, WISC-TV Channel 3000, Johnson revealed that Markle and Bernstein spoke about the importance of the younger woman taking care of herself and allowing herself to heal. He added:
"She's struggling. It's a challenge for her; it's very, very emotional. I talked to her three or four times today, and I'll tell you that Meghan lifted her spirits."
Prince Harry had also joined the phone call for about ten minutes, to give his own words of support before leaving his wife and Bernstein to continue forming their bond about being biracial.
Markle has had her fair share of time speaking against racism as well.
Markle agreed with Johnson that it was of utmost importance that she talked to young girls in Wisconsin to give them hope and support by listening to their voices.
The Dane County Clubs President was touched by the couple's warmth and kindness that he took to Facebook to share the heartwarming experience. He wrote:
"On the Phone with Prince Harry and Meghan Markle the Duchess of Sussex. Prince Harry shared that young people voices matter...Thank you, Meghan, for reaching out…"
Bernstein's attack came at a time when the nationwide protests against systemic racism and the Black Lives Matter movement were on the rise.
Markle has had her fair share of time speaking against racism as well. The former royal gave a speech at the virtual graduation of her old high school to the graduating class of 2020, in which she spoke about racism and the death of George Floyd in Minneapolis.
TV personality Sharon Osbourne felt touched by Markle's speech, adding that she thought her words felt genuine and "from the heart."
Osbourne's warm appreciation for Markle's social involvement in the country's unrest came just a short while before it was discovered that Markle was described as an operator and a fame addict who thought "England just doesn't do it for her."
Markle and Prince Harry have received a lot of backlash in recent times. Despite Harry still being a son of an heir apparent, people criticized them for using the royal family's monogram in letters after they stepped down. Putting that aside, the couple has continued to show acts of kindness wherever they go.
Please fill in your e-mail so we can share with you our top stories!