Kandi Burruss' Step-Daughter Kaela Rocks Waist-Length Red Hair & All-White Ensemble in Photo
Kandi Burruss' stepdaughter Kaela Tucker stunned in an all-white outfit while flaunting her long red hair in an Instagram post. She has grown up to be a fine woman!
Todd Tucker's daughter Kaela left her fans drooling after sharing a gorgeous photo of herself in a casual outfit during what seems like a birthday party. 
The 24-year-old flaunted an impressive red mane that stood out against her white top and went all the way down her back. She put on a camouflage cap that gave her entire look a cool touch. 
RAISING A BLENDED FAMILY
On June 17, Kaela celebrated her 24th birthday with her family and friends including her stepmother  Burruss, who gave her fans a peek into the celebrations in her Instagram stories. 
Meanwhile, Tucker paid tribute to his daughter with a sweet Instagram post, letting her know how much he loves and appreciates her. "Continue to be the beautiful person you are!" the proud father exclaimed.
Having a blended family has its challenges and it is not like the "The Real Housewives of Atlanta" are immune to them. 
Tucker and Burruss might have a blended family, but they somehow make it look so easy. Tucker has two daughters from his previous relationships including Kaela and shares a son and a daughter with Burruss.
While they do make it work, having a blended family has its challenges and it is not like the "The Real Housewives of Atlanta" are immune to them. 
HATERS ARE GOING TO HATE
In an episode of RHOA, Burruss candidly discussed the challenges of raising a blended family, including one about Kaela's birthday gift.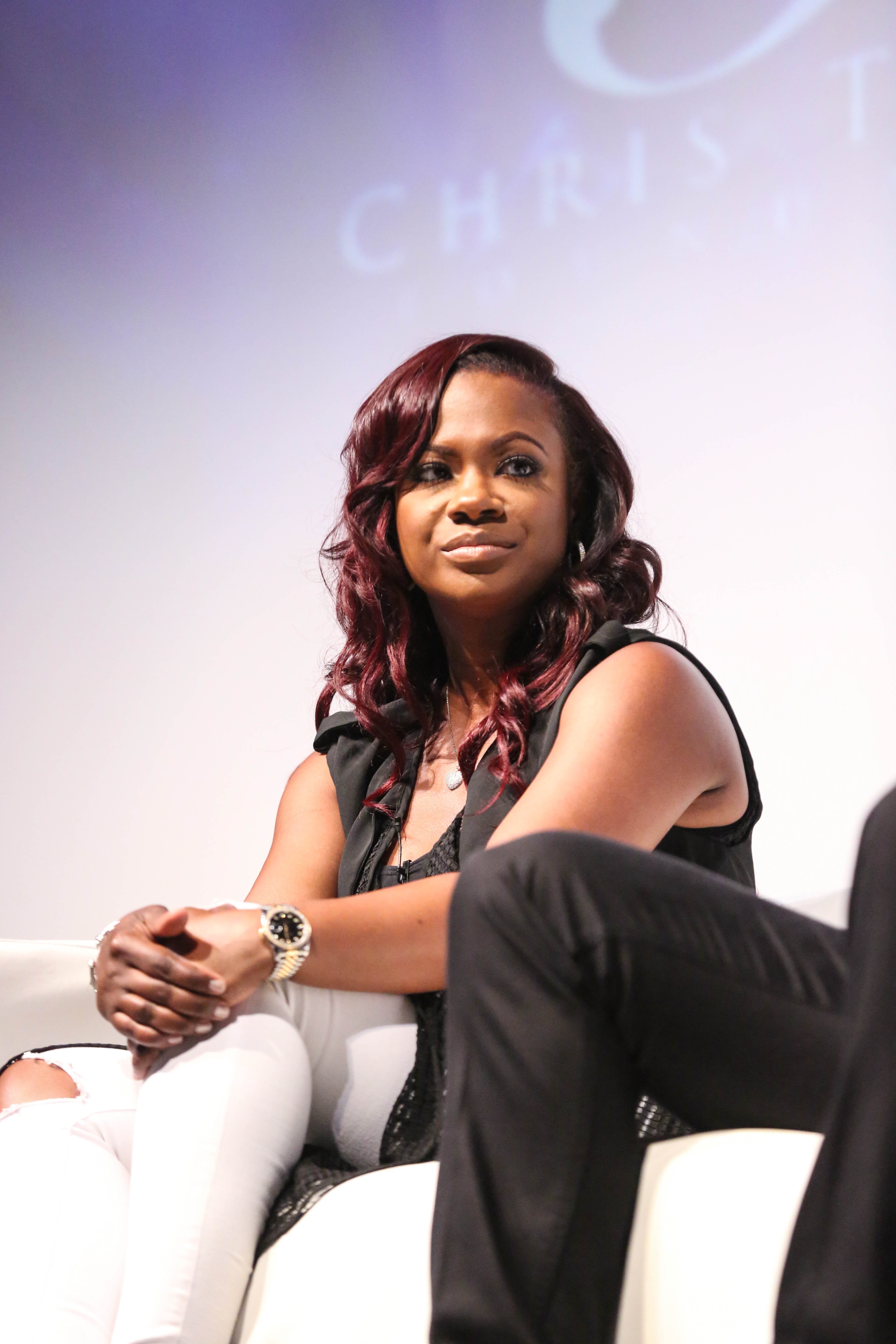 Apparently, Tucker tends to determine what his daughter is going to do during holidays or birthdays, according to Burruss, who thinks he needs to calm down and let the girl have some fun. In the same episode of RHOA, she said:
"Whereas, I just feel like, 'So what if she got in trouble this day? It's her birthday, so just let her do what she wants to do.'"
Burruss sure cares about Kaela. Last year when some internet trolls accused her of not treating her step-daughter as nicely as she treats her own kids, her fans were quick to silence them by pointing out how disrespectful they sounded. 
Burruss' fans also reminded the haters that her family has a life outside of their reality show as well and fans only get to see a part of their lives.