'The View' Co-host Sunny Hostin Announces Upcoming Memoir 'I Am These Truths'
Sunny Hostin recently took to social media to announce her upcoming memoir, "I Am These Truths: A Memoir of Identity, Justice, and Living Between Worlds."
The book will be published in English and Spanish on September 22, Hostin said in a recent Instagram post, which already amassed more than 10,000 likes as of writing.
In her memoir, the co-host of ABC's "The View" tracks her journey from growing up in the South Bronx to turning into an assistant U.S. lawyer and famous journalist, as reported by PEOPLE.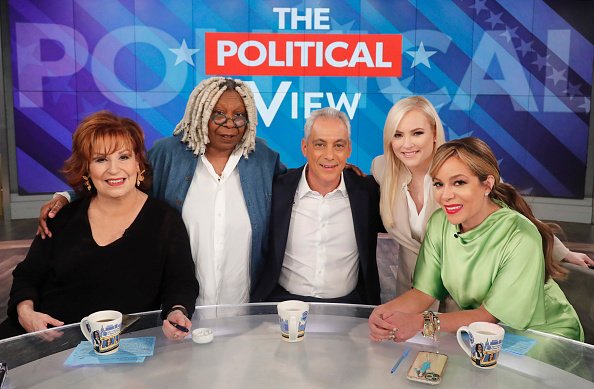 HER INTIMATE FIGHTS
According to the publisher, Hostin discussed her private battles with fertility and own turbulence. The mother of two also reflected on the high-stakes cases and stories she dealt with as a prosecutor. The publisher added:
"Timely, poignant, and moving, I Am These Truths is the story of a woman living between two worlds, and learning to bridge them together to fight for what's right."
In her book, Hostin explains that she worked hard in school to get away from destitution. She wound up receiving scholarships to go to college and law school.
HER UNCLE'S DEATH
Before joining "The View" in 2016, Hostin shifted into journalism, showing up on CNN as a host and a legal analyst. She also appeared in different outlets like ABC.
Hostin also wrote about some of her most prominent cases as a prosecutor and stories as a journalist. Part of the reason she hosted the documentary series, "Truth About Murder with Sunny Hostin," on Investigation Discovery was the death of her uncle. Hostin was also the executive producer of the project.
Her uncle survived that first attack, but a few years later, he passed away due to complications from the stabbing.
HER DIFFICULT CHILDHOOD
In the series, Hostin revisits some of the most difficult unsolved homicides in America. A year ago, she revealed that she has made it a mission to talk about things because, for her, it's essential to discuss it when you experience trauma.
Hostin once opened up about her difficult childhood in a 2019 interview with Tamron Hall's talk show, "Tamron Hall," as reported by PEOPLE.
"It's something I don't talk about a lot, but I thought it was time for me to start talking about it," said Hostin, who married orthopedic surgeon, Emmanuel Hostin, in August 1998.
When she was around seven years old, Hostin saw her beloved uncle stabbed in front of her. She said he was her dad's only brother.
Hostin continued that her uncle was dating a married woman, and her husband came in and attacked him. She still remembered how she attempts to stop the bleeding.
Her uncle survived that first attack, but a few years later, he passed away due to complications from the stabbing. Sadly, the attacker was never punished.
Meanwhile, Hostin recently addressed a report that a top executive from ABC News utilized defamatory and bigot remarks about her, as well as other on-air personalities, as reported by Deadline.
As an investigation is conducted, ABC News put the senior vice president of talent, Barbara Fedida, on administrative leave. Fedida is also the editorial strategy and business affairs for the network.
James Goldston, the ABC News president, told staff members that an outside law firm is being held to lead the test.