Getty Images
Queen Elizabeth and Donald Trump Spoke Ahead of 4th of July – Everything We Know about Their Conversation
With Independence Day just around the corner, Queen Elizabeth II rang up US President Donald Trump in the latest of her series of calls to leaders worldwide.
On Tuesday, Queen Elizabeth II and President Donald Trump had a telephonic conversation, as confirmed by the royal family who wrote on social media:
"Today, The Queen spoke to President Trump by telephone from Windsor Castle ahead of Independence Day in the United States on the 4th July."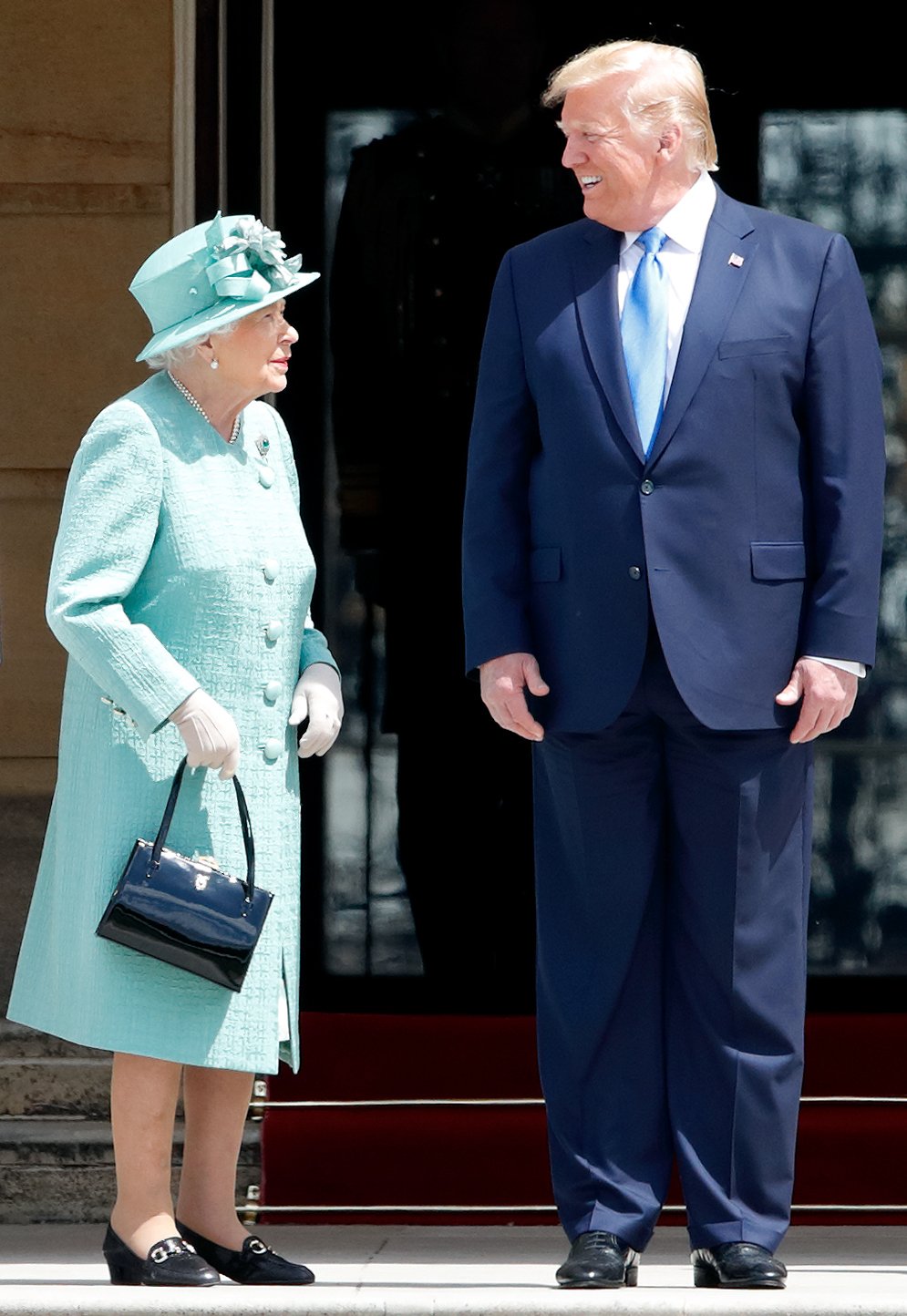 Queen Elizabeth II and US President Donald Trump during his state visit to the UK on June 3, 2019, in London, England. | Source: Getty Images.
The monarch reached out to several other world leaders in recent months, including Prime Minister Scott Morrison, Prime Minister Jacinda Ardern, Prime Minister Justin Trudeau, and President Macron, and her most recent talks with the President of the US, centred around current affairs.
According to Judd Deere, spokesman for the White House, the two leaders spoke about "reopening global economies" amid the ongoing novel coronavirus pandemic while keeping a united front.
"The President and the Queen also reaffirmed that the United States and the United Kingdom stand together in our Special Relationship and will emerge from this trying time stronger than ever before," Deere elaborated.
President Trump also wished the Queen a happy birthday. Even though she officially turned 94 in April, the Queen's birthday is not publically celebrated by the public until June.
The history between the Queen and President Trump is a relatively short one. While the Trumps most recently visited the royals in December to mark the 70th anniversary of NATO, they officially met for the first time back in July 2018.
President Trump and his wife Melania went across the pond for an official visit, and Queen Elizabeth showed the presidential pair everything from the Guard of Honor to enjoying a spot of afternoon tea with First Lady Melania.
When the Trump's returned to the UK for a three-day visit in commemoration of D-Day's 75th anniversary, the Queen reportedly had such a good time that President Trump got blamed for it.
During an interview on "Fox and Friends," President Trump reportedly said that he shares "such a great relationship" with the Queen that they ended up "laughing and having fun." But apparently, President Trump received criticism for causing the Queen to have more fun than she's had in "25 years," saying that they were "having to much fun."
Apart from the Queen's birthday, the royal family also had another to celebrate earlier in June. Prince William turned 38, and the Queen and his dad, Prince Charles wished him a happy day on social media.
Prince Charles posted a sweet snap taken by Kate Middleton of the father-and-son duo in December, and he sent heartfelt and happy wishes for the day, as did his grandmother Queen Elizabeth II.
Please fill in your e-mail so we can share with you our top stories!