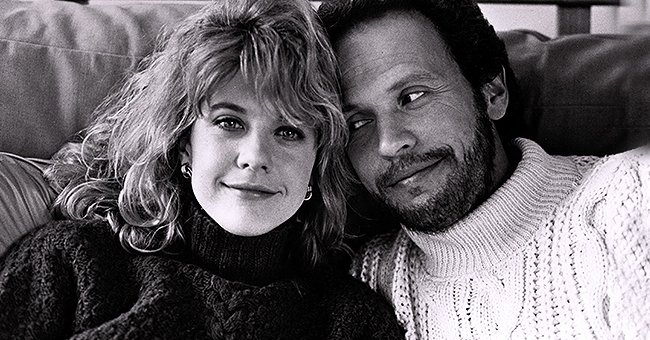 Getty Images
'When Harry Met Sally' — 6 Behind-The-Scenes Facts about the Perfect Romantic Comedy
Lovers of the movie "When Harry Met Sally" would most likely smile with joy whenever they hear their favorite film being mentioned, as the love story of Harry and Sally still orobably resonates with them. Here are six behind-the-scenes facts about the couple's perfect romantic comedy.
THE MOVIE WAS ROB REINER'S REALITY
The story was directed by Rob Reiner, a producer, director, and actor whose real-life situation affected the production plot. At the time he created the movie, Reiner just separated from his filmmaker wife, Penny Marshall.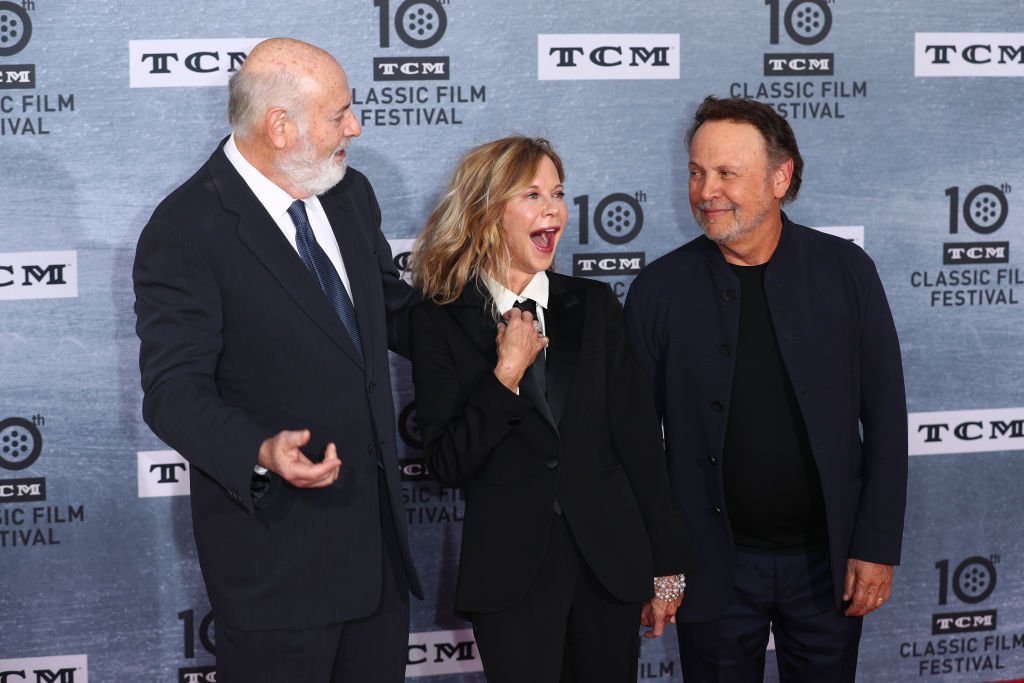 Rob Reiner, Meg Ryan and Billy Crystal at the 2019 TCM Classic Film Festival Opening Night Gala And 30th Anniversary Screening Of "When Harry Met Sally" on April 11, 2019. | Photo: Getty Images
This had an effect on the original ending of the romantic comedy as the lead characters, Hally and Sally, were not meant to end up together.
A new ending was later carved after Reiner fell head over heels for a photographer named Michele Singer, who became his wife years later. The director then reconstructed the conclusion of the scripts, rewriting the dialogue of the final scene to make it make sense.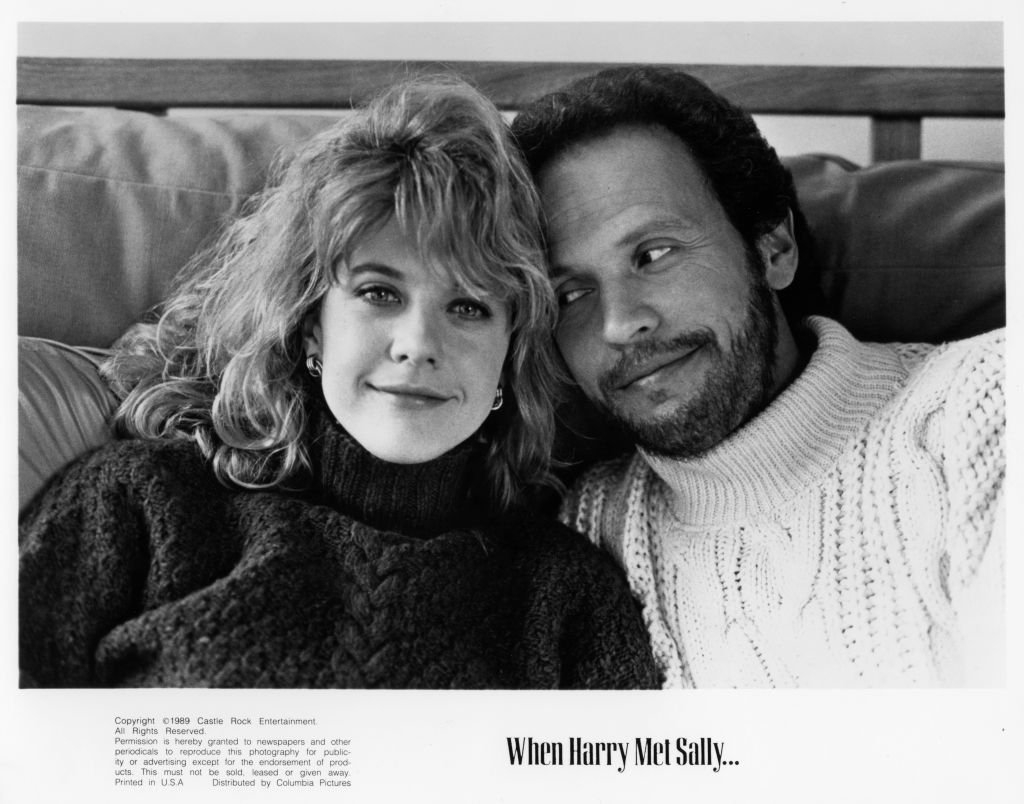 Meg Ryan and Billy Crystal pose for the movie "When Harry Met Sally" circa 1989. | Photo : Getty Images
NORA EPHRON COULD NOT BE INTIMIDATED
Nora Ephron, who graduatef college in 1962 and was a prospective writer, was denied a job as a writer in Newsweek (a news magazine)n the beginning of her career. She was instead offered a position as a mail girl, because they didn't hire female writers.
She joined an action law-suit that sued the news magazine for gender discrimination. She soon became a credible writer who not only wrote "When Harry Met Sally," but went on to write other blockbuster romcom series like "Sleep in Seattle" and "You've Got Mail."
THE WRITERS SHOWCASED THEIR PERSONALITIES
Ephron teamed up with Reiner, and the scripts turned out to be stories straight from both writers' reality. Reiner was Harry, and Ephron was Sally.
Their personalities were showcased in both characters. Sally was always a high maintenance individual, just like Ephron. Also, to get to fully understand the pessimism of the Harry character, Ephron interviewed Reiner about his disastrous love life.
It took awhile for the name of the romcom to be decided. At first, producers settled for other names before choosing "Harry Met Sally."
Ephron later interviewed Reiner to get details of how to construct Harry's character further. The "Sleep in Seattle" writer, Ephron, passed away at age 71, after her cancer battle.
REINER'S FRIENDSHIP WITH BILLY CRYSTAL
Many scenes, such as lengthy phone calls between Harry and Sally, were inspired by the friendship between Reiner and his writer, Billy Crystal.
SETTLING FOR "WHEN HARRY MET SALLY"
It took awhile for the name of the romcom to be decided. At first, producers settled for other names before choosing "Harry Met Sally." The first few suggestions were, "How They Met," "Boy Meets Girl," "Just Friends," "This Is Sally," "Words of Love," and "Harry."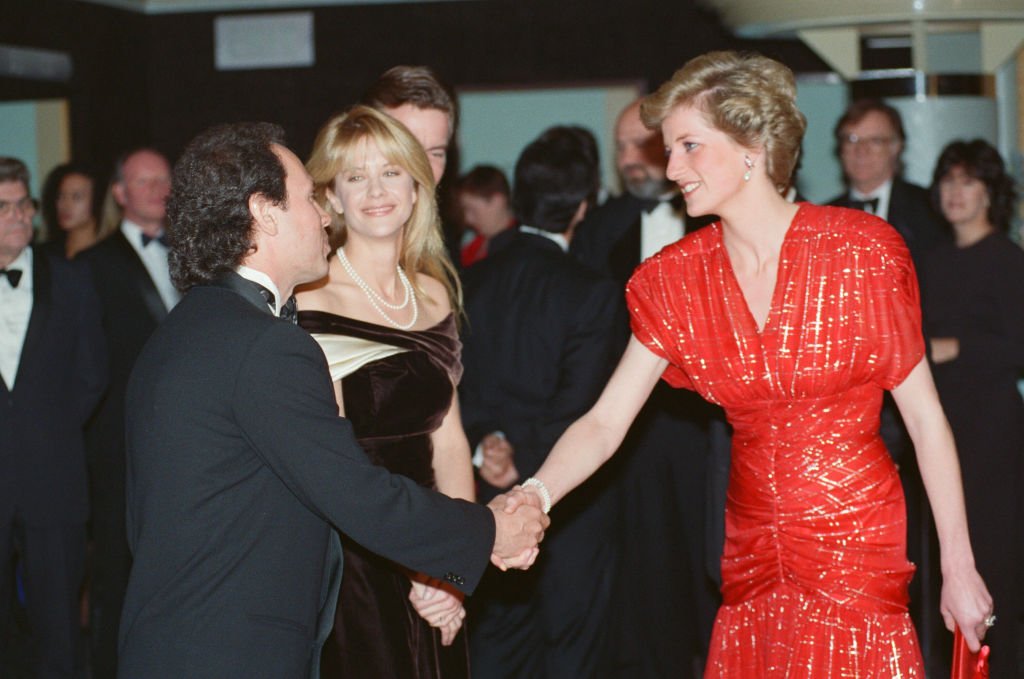 Princess Diana, at the Premiere of "When Harry met Sally," in London's West End on 30th November 1989. | Photo:Getty Images
Title-naming contests were even held by Reiner while shooting. The prize for picking the winning title was reportedly a full case of champagne as they finally decided on "Harry Met Sally."
THE DIGNITARY AT THE MOVIE PREMIERE
The movie premiered in 1989 in London, and during the event, royalties like Princess Diana was in attendance. The Princess, wore a Bruce Oldfield red chiffon dress embroidered in a tartan design in silver Lam. The princess had fun during the premiere even with the raunchiness of the comedy.
Please fill in your e-mail so we can share with you our top stories!