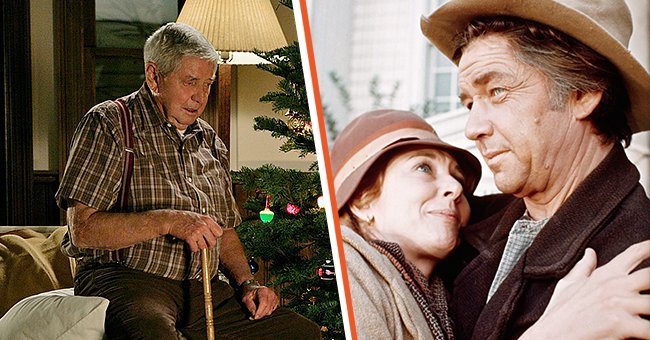 Getty Images
'The Waltons's' Ralph Waite's Third Wife Stayed with Him until His Death despite His Alcoholism
Ralph Waite might've been the ideal patriarch on "The Waltons," but he was married three times in real life and struggled with addiction. The show was what led him to kick his habit.
In New York's White Plains on June 22, 1928, Ralph Harold Waite Jr.'s parents, Ralph H. Waite Sr. and Esther Waite, welcomed a future star. Before becoming a big celebrity, Waite graduated with a BA degree from Bucknell University.
He then spent his young adult life trying to find his way. Waite once worked as a social worker, Harper & Row's religious editor, and minister for the Presbyterian Church.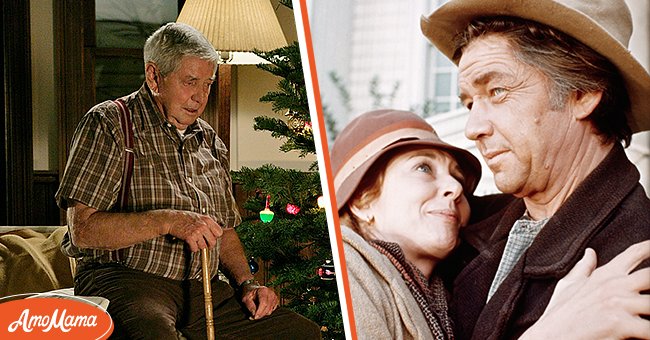 Ralph Waite as a guest star on NCIS season seven in Los Angeles on November 4, 2009, and him with actress Michael Learned in a scene on "The Waltons" circa 1973 | Photos: Cliff Lipson/CBS/Getty Images
STARTING HIS ACTING CAREER
When Waite turned 30, he started studying acting after a chance encounter with an acting class. By 1960, he'd already made his professional acting debut in New York's "The Balcony" production at the Circle in the Square.
His Broadway appearance came when he starred in "Blues for Mister Charlie." In 1965, he earned excellent reviews for his role in "Hogan's Goat," which led him to move West.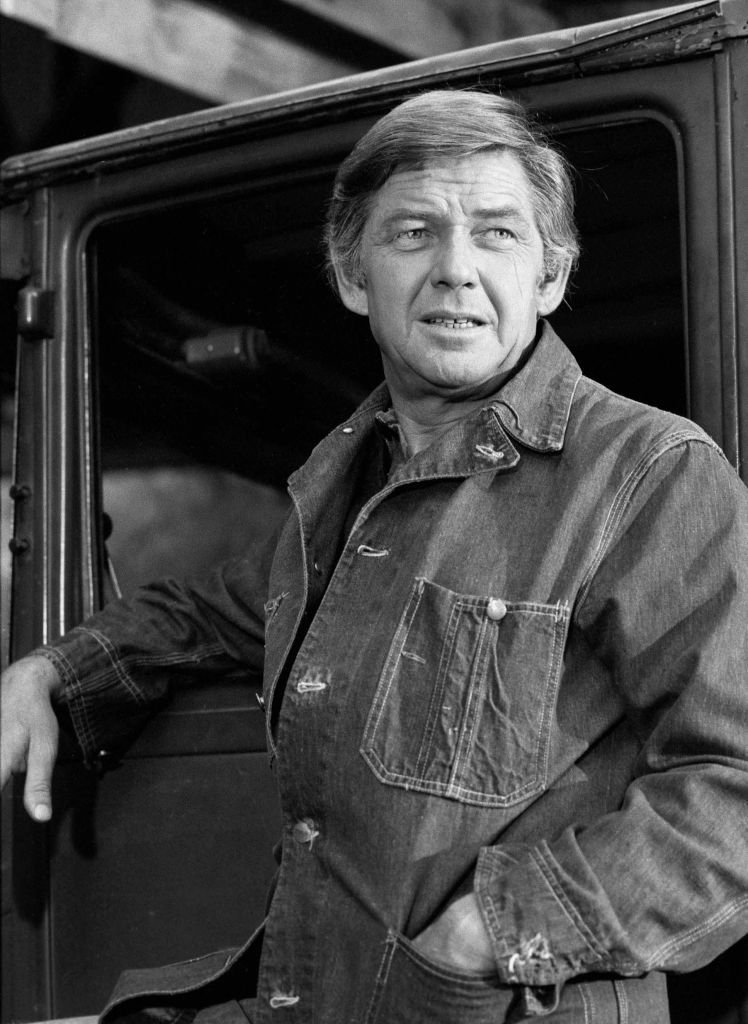 Ralph Waite as John Walton in the episode "Children's Carol," in the series "The Waltons," on September 20, 1977, in Los Angeles | Photo: CBS/Getty Images
MAKING A NAME FOR HIMSELF
His move earned him acting roles in big films like 1970's "Five Easy Pieces" and 1967's "Cool Hand Luke." In 1972, Waite landed the most significant role in his life, which opened Hollywood for him – "The Waltons."
He was also able to direct 15 episodes of the series during its nine-season run. Wanting more, the star looked for other roles that weren't so patriarchal and found that in several parts.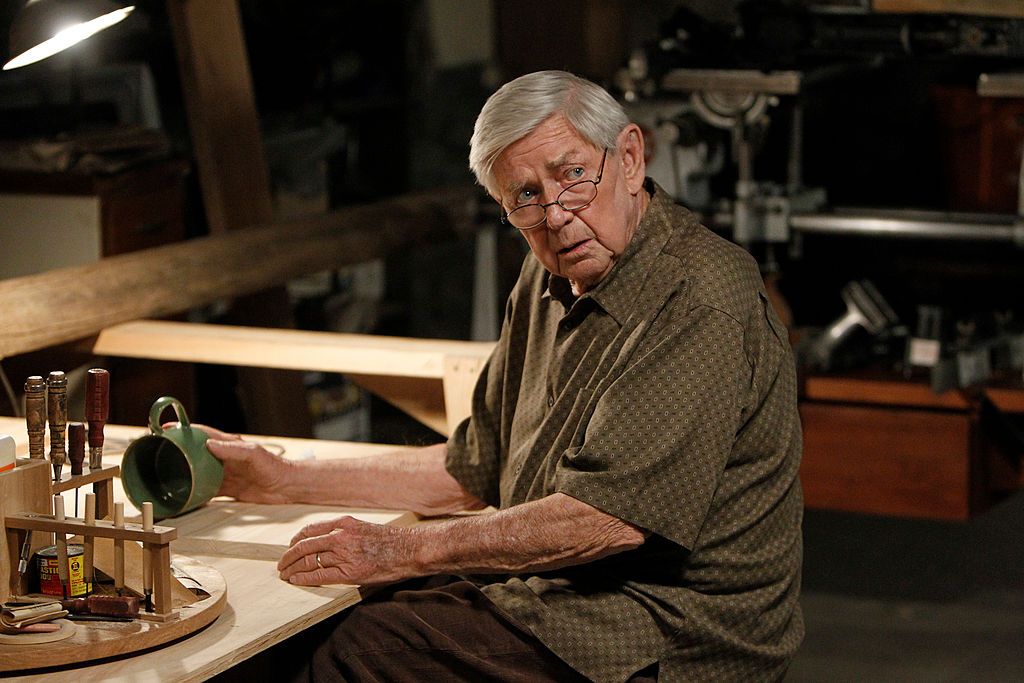 Ralph Waite returns to guest star in his role as Gibbs's father, Jackson Gibbs on NCIS in Los Angeles on August 28, 2012 | Photo: Cliff Lipson/CBS/Getty Images
These included 1977's "Roots," 1976's "The Secret Life of John Chapman," 1980's "OHMS," and "Angel City," to name a few. However, he's remembered more for his role on "The Waltons."
The Emmy Award-nominated star played the role of John Walton Sr. from 1971 until the series concluded in 1981. Even though his role in the series was more wholesome, he found himself at odds with it.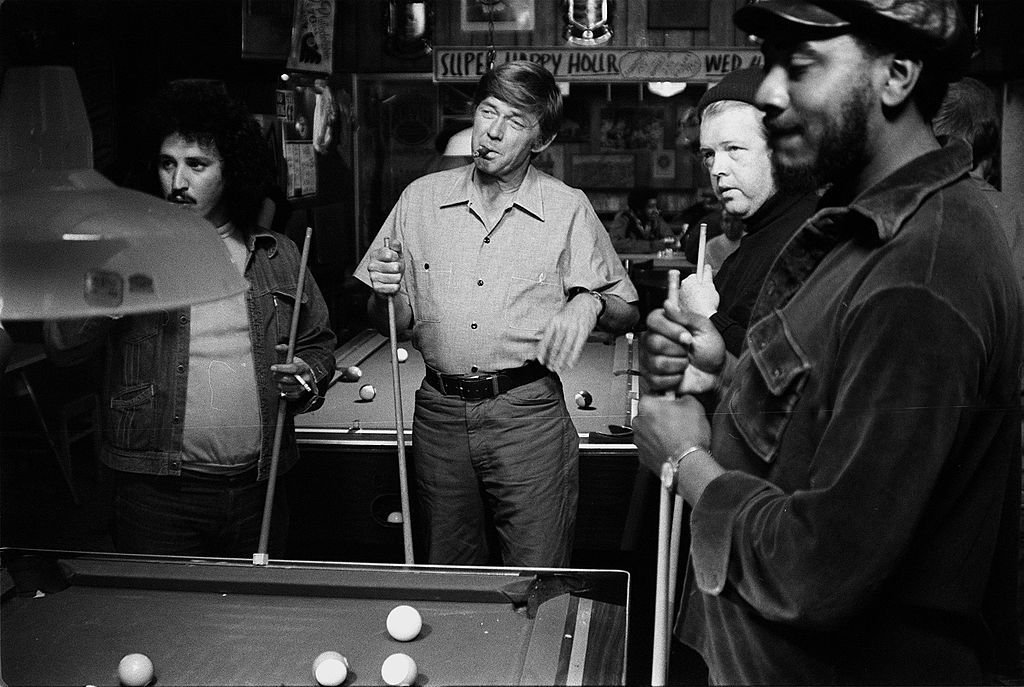 Ralph Waite smokes a cigar and enjoys a game of pool with his buddies in a scene from the movie "The Secret Life of John Chapman," circa 1976 | Photo: CBS Photo Archive/Getty Images
The star once confessed that he became a heavy drinker and couldn't reconcile with his role as a responsible and caring father to his onscreen children. Waite would drink at night and on the side.
After graduating from Bucknell, Waite married his first wife, Beverly Hall, the daughter of religious writer Clarence Hall. She's the one who inspired him to become a social worker in New York.
He and his wife had welcomed three daughters by 1960, Sharon, Kathleen, and Suzanne. The star had also earned his degree and became a minister in the United Church of Christ and the Presbyterian Church.
Waite had already developed his drinking problem by that time, and it got worse after 1964. What triggered his alcoholism more was when his oldest daughter, Sharon, then-9, passed away, and he left the ministry.
Sadly, the actor's marriage failed along the way, and they got divorced in 1969. The end of his first marriage didn't mean the star was utterly done with holy matrimony, though.
The actor began dating Kerry Shear in 1975 after she pitched as a volunteer stage manager-actress at the LAAT. Waite previously said she was the first woman he could share a laugh with.
The couple tied the knot on August 27, 1977, and had no children together until their marriage ended in divorce on August 31, 1981. Waite made a go at marriage one more time before his death.
From December 4, 1982, he was married to his third wife, Linda East, and she stayed with him for over 30 years until his death. Just like with Shear, the actor never had any more children with East.
Feeling disconnected from his role on the show and his real-life, Waite finally found the courage to quit drinking, according to co-star Judy Norton. Norton played his daughter, Mary Ellen Walton.
She recalled a day when he told her that he decided to become sober after sitting at a kitchen table with his onscreen children and realized he felt fake. Waite then went to Alcoholics Anonymous and got himself sober.
OTHER ACTING ROLES & WORK
Besides his famous "Waltons" role, Waite also got to appear on the soap opera "Days of Our Lives" and as a guest star on "NCIS" and "Bones." He worked at the Los Angeles Actors Theatre when he wasn't acting.
The star established the theater in 1975 and served as its director and founder. He got the company going by personally investing $50,000 to direct, perform, and produce "The Hairy Ape and The Kitchen."
At one point, the US Marine Corps veteran became active in politics. His attention was focused on the betterment of people of color by picketing for the National Association for the Advancement of Colored People.
In 1990, he ran unsuccessfully as a Democrat, challenging a four-term Republican incumbent. He'd hoped to gain the congressional district that included Palm Springs, Riverside, and Palm Desert, where he lived.
In 1998, he tried to get a congressional seat that was left open after Republican Sonny Bono passed away in a skiing accident. However, he lost out to Bono's widow, Mary, who won the special election.
WAITE'S LIFE AFTER "THE WALTONS"
In June 2013, INSP interviewed Waite while shooting "Old Henry," where he spoke about his life after "The Waltons." He confessed that people saw him as an icon and hero when they recognized him.
The star revealed that people were so touched by the show that they would walk up to him and thank him. He said he loved being appreciated and loved by his fans and acting allowed him to be of service to his community.
On February 13, 2014, Waite sadly passed away at age 85 from natural causes in Palm Desert, California. Last December, Richard Thomas remembered him fondly while speaking to Fox News.
Thomas was Waite's co-star and on-screen son on "The Waltons," where he played John-Boy Walton. Even though Waite was gone, Thomas said they'd been very close, and their bond endured today.
In a May 2020 TV Line interview, Waite's other "Waltons" co-star, Michael Learned (Olivia Walton), shared some little-known information about her late on-screen husband.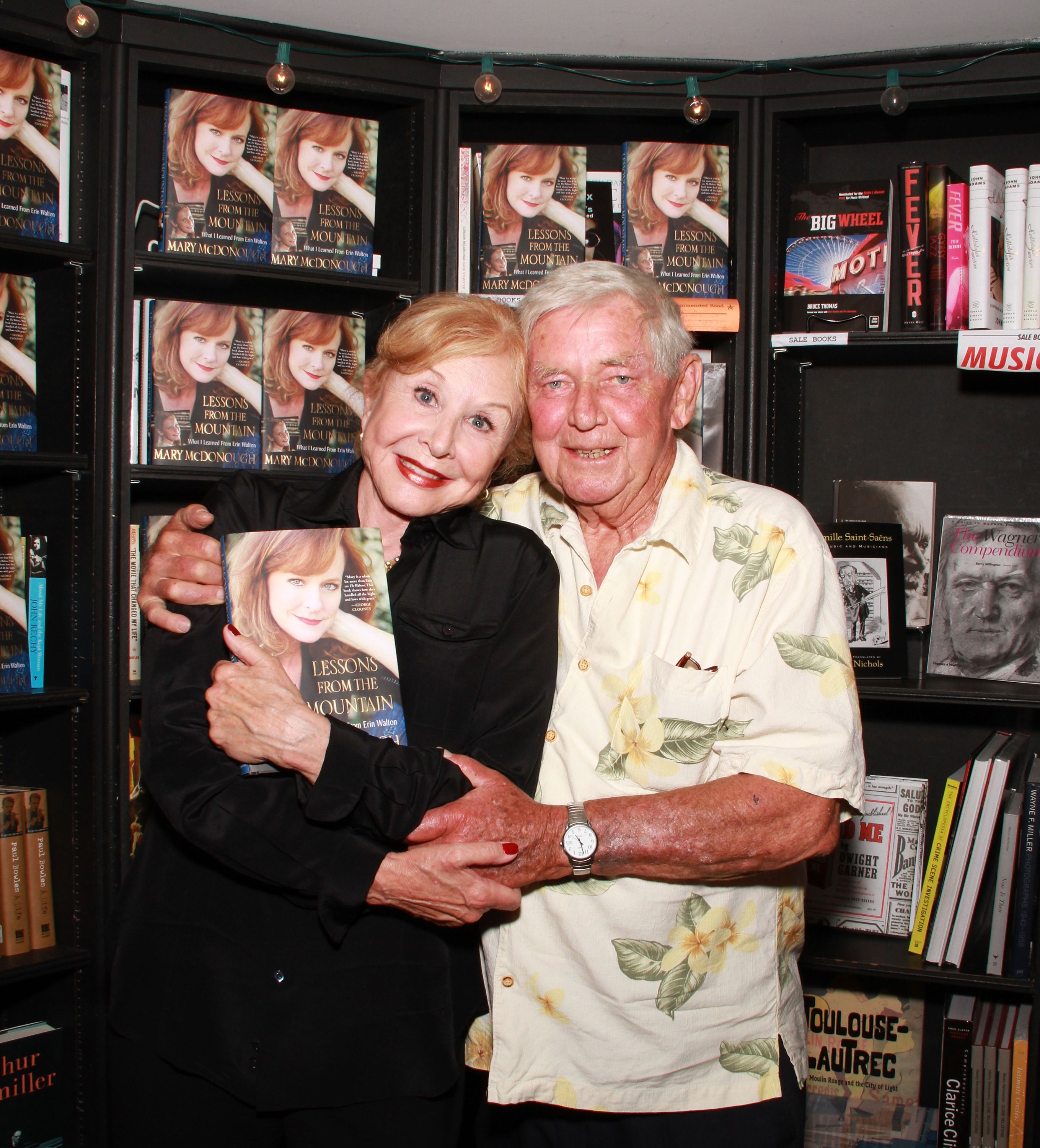 Michael Learned and Ralph Waite at the signing of Mary McDonough's book "Lessons From the Mountain: What I Learned From Erin Walton" on April 16, 2011, in West Hollywood, California | Photo: Brian Putnam/FilmMagic/Getty Images
SURPRISING FACTS ABOUT RALPH & MICHAEL
Learned revealed that she and Waite had been chain smokers. She also shared how they both had drinking problems when the show began, with the two stars having a couple of martinis over lunch before going back on set.
The actress admitted that they both ended up quitting smoking and got sober. She reiterated what Waite had mentioned, that the show helped them heal, and they remained friends until his death.
Please fill in your e-mail so we can share with you our top stories!