Ralph Waite — Inside Cherished 'The Waltons' Actor's Life and Death
Next year marks 40 years since the once hugely popular series "The Waltons" went off the air. As the patriarch of the Waltons family, we took a closer look at Ralph Waite's life and career - which took surprising turns.
John Walton Sr. stood at the head of the family that entertained viewers for ten years. The series ran from 1971 until 1981, and it served as Ralph Waite's springboard into stardom down his new career path.
Waite would have turned 92 on June 22 had he not passed in February 2014 in Palm Desert, California from natural causes. But a long life lived fully until the end. 
Happy birthday, Ralph Waite. See him today at 3p & 4p ET in #TheWaltons. pic.twitter.com/kIyOGyhTpr

— INSP (@insp_tv) June 22, 2017
Soap fans will remember seeing Waite in his recurring role as Rev. Norman Balthus in "Days of Our Lives," while he continued his fatherly type roles in other series such as "Bones," and "NCIS." Waite became known for his paternal roles and being cast as a man of the church was quite befitting.
Waite, who earned an Emmy nomination for his role in "The Waltons," kicked off adulthood with a Bachelor of Divinity degree he earned following three years of study at Yale.
Don't miss the great Ralph Waite in Tuesday's very special #NCIS: http://t.co/45PG76vfeZ pic.twitter.com/bL0rerJDM5

— NCIS (@NCIS_CBS) August 11, 2014
Waite had graduated from Bucknell University before that and armed with his new qualifications, Waite became a minister at the Unite Church of Christ in Garden City, Long Island.
With stints as a social worker in between, Waite also became the associate editor and publicity director at Harper & Row.
I heard that Ralph Waite passed away. Such a cool cat, and a fabulous actor. He is one of the greats. RIP Ralph. pic.twitter.com/nuFMchMUNb

— Nathan Gamble (@NathanLGamble) February 14, 2014
A United States Marine Corps veteran, Waite became active in politics as well and directed his attention to the betterment of people of color by picketing for the National Association for the Advancement of Colored People. 
It wasn't until the age of 32 that Waite tried his hand at acting for the first time. By then Waite has married his first wife Beverly Hall, with whom he had three children. The couple tied the knot in 1951, and they had already split by the time he moved to Los Angeles, California at the age of 38 in 1966 to pursue an acting career.
RIP Ralph Waite, dad from The Waltons. #goodnightjohnboy http://t.co/Uj2doI0r1K pic.twitter.com/LBnYrsZnzB

— DailyEdge (@dailyedge) February 14, 2014
During his time on "The Waltons," Waite married his second wife Kerry Shear, and the couple's marriage ended the same year the popular series did, in 1981. The following year he married Linda East, and the couple stayed together until his death six years ago. 
Waite founded the Los Angeles Actor Theater, and interestingly enough, Waite appeared in every single episode of "The Waltons," until its final season. In total, the popular series aired a whopping 213 episodes back in the day.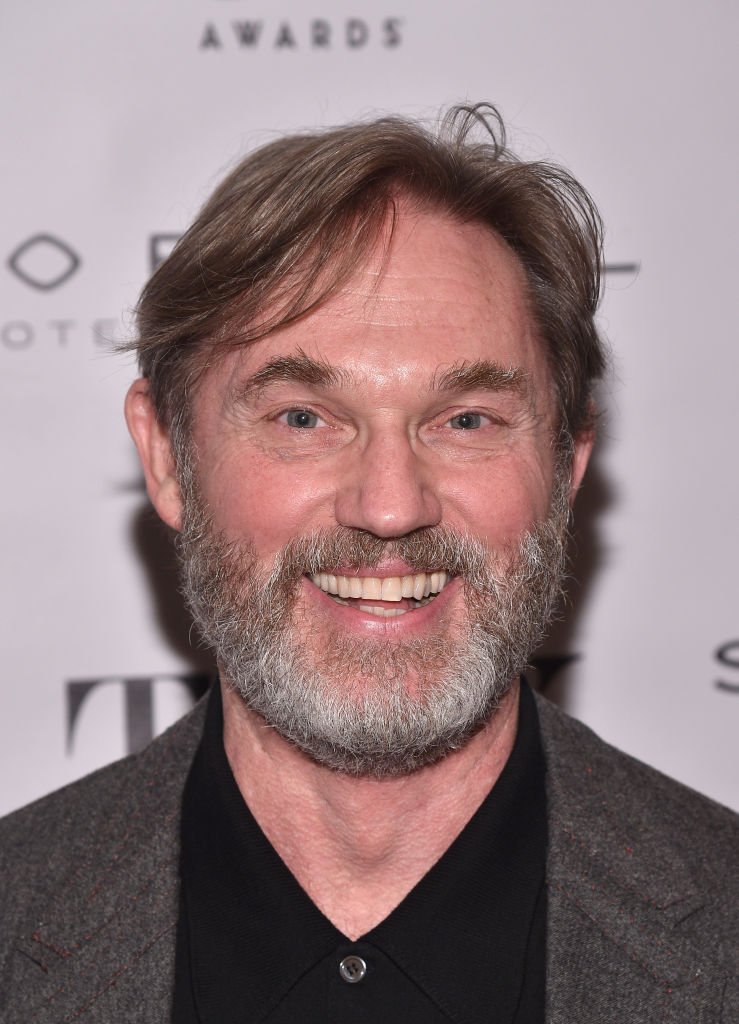 The family always had a specific way they sat around the dinner table on the show, and it was only years later that the actor Richard Thomas, who played the role of John-Boy, dished on the details behind their seating arrangements.
Fans of the show would remember that it followed the lives of a family living in Virginia during World War II and the great depression.