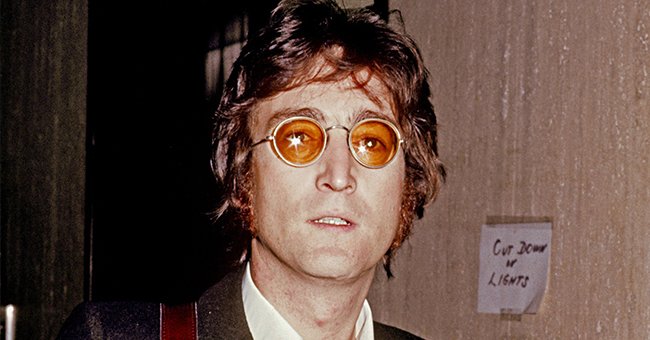 Getty Images
Looking Back at John Lennon's Shooting – Everything We Know about His Killer Mark Chapman
It's almost four decades since John Lennon famously died at the hands of Mark Chapman. Apart from an upcoming parole hearing, we took a closer look at Chapman's life as it led up to the day he killed the singer.
Before the year is over, Mark Chapman, now 64 years old, will be up for his 11th parole hearing since his incarceration for the murder of The Beatles founder John Lennon in December 1980.
The manner of John Lennon's death shocked the world, and during his trial the psychiatrist, Dr. Bernard Diamond diagnosed Chapman as a paranoid schizophrenic that suffers from depression. The road that led to Lennon's death was a rocky one.
HIS TROUBLES STARTED EARLY IN LIFE
Chapman's freshman year in high school turned bleak after he started skipping school and using drugs. At the age of sixteen, Chapman turned his life around as a born-again Christian, but mental illness intervened.
From 1971, Chapman worked on an off as a YMCA counsellor before he attempted suicide in 1977. He bought a one-way ticket to Hawaii, where his attempt at carbon monoxide poisoning failed, and he ended up taking a trip around the world the following year.
After marrying the woman who helped him plan his trip, Gloria Abe, he started working as a security guard, but then everything changed when he read a book about John Lennon. Learning about Lennon's riches infuriated Chapman, and he decided to do something about it.
OCTOBER 23-30, 1980
Chapman quits his security guard job and signs himself out one last time as "John Lennon." Living in Hawaii at the time, Chapman then bought a .38 calibre revolver and flew to New York where John Lennon lived with Joko Ono.
However, once there, Chapman realized he couldn't purchase bullets, so he flew to Atlanta where he stocked up before he went back to New York, determined to kill John Lennon. Eventually, his wife convinced him to return to Hawaii.
CHAPMAN DIDN'T REMAIN CONVINCED
On December 6, 1980, Chapman went back to New York and put his plan into action two days later. Camping out just outside John Lennon's apartment building in Manhattan, he spent the whole day there before shooting the legendary musician.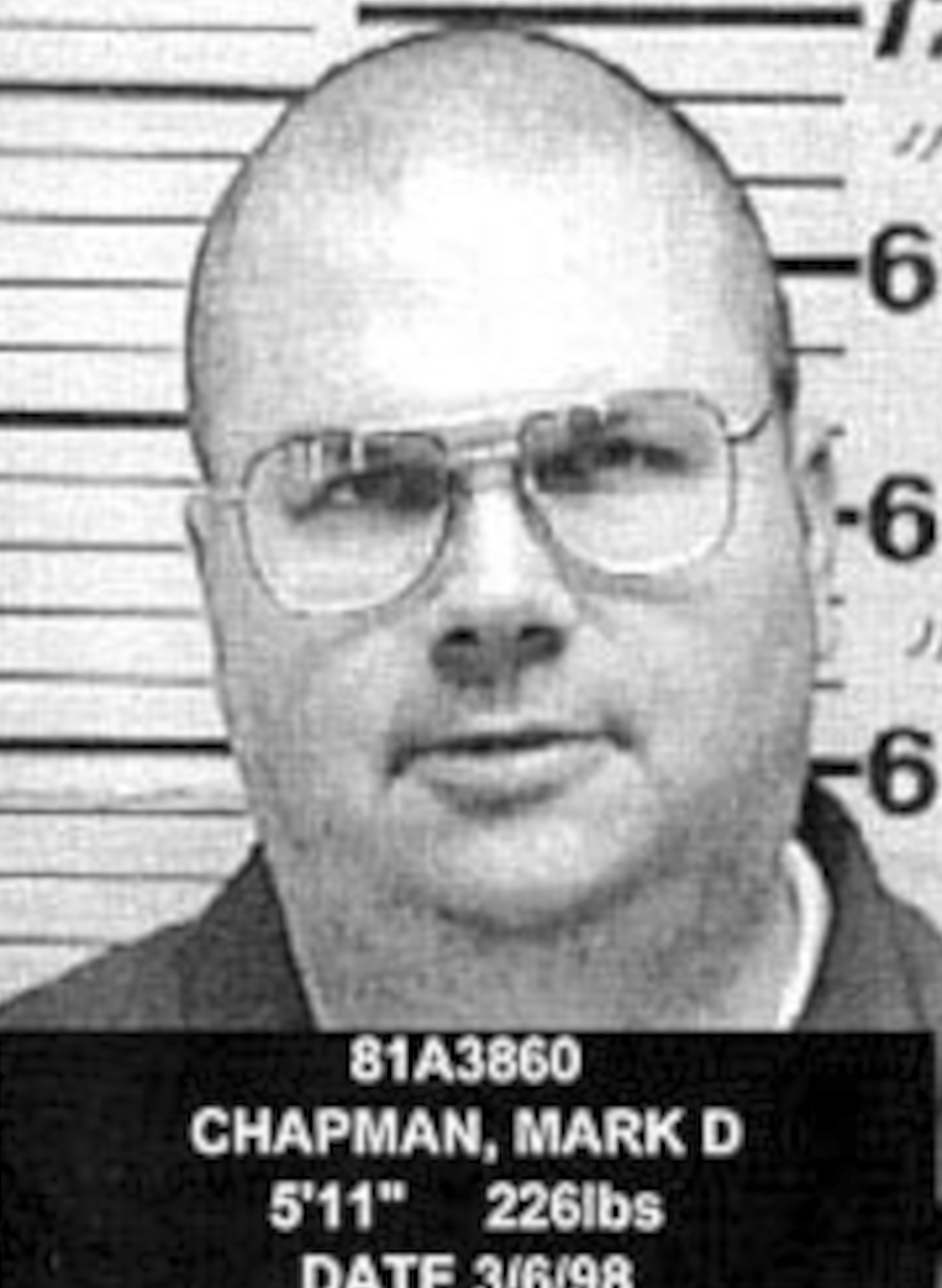 Mark David Chapman in a mug shot at the New York State Department of Correctional Services, US, March 1998. | Source: Getty Images.
Chapman met Lennon's son Sean, who was 5 years old at the time as he went out with his nanny. They even shook hands. Yoko Ono walked right by him as she went about her day, and Lennon stopped to sign a copy of his album that just dropped "Double Fantasy."
HE WAITED UNTIL THEY RETURNED HOME
After a long day camped out at their apartment building, Chapman waited until they returned home before he fired five shots, four of which hit John Lennon in the back.
The singer got rushed to the Roosevelt Hospital in New York, but he was pronounced dead upon arrival on the evening of December 8, 1980.
CHAPMAN DIDN'T FLEE
Chapman never left the scene, and the police arrested him mere meters from where he fired the shots. Unperturbed, he was busy reading the novel "The Catcher in the Rye" by JD Salinger when police took him into custody and called it his "manifesto."
'IMAGINE'
The music penned by legendary John Legend is still celebrated and used today to bring people together, especially now during the ongoing novel coronavirus pandemic.
A doctor working for the Mayo Clinic, recently showed off his musical talent as he delivered an emotional and touching message of hope with his rendition of the "Imagine."
Please fill in your e-mail so we can share with you our top stories!