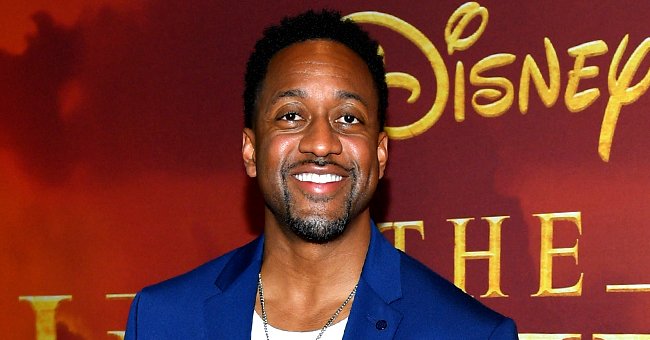 Getty Images
Jaleel White Surprised His Daughter Samaya with an Exciting Activity Amid Quarantine (Photos)
"Family Matters" star Jaleel White showed off his daughter's artistic skills after surprising her with an activity he hoped would add to her summer entertainment.
Jaleel White is a proud single father, who has been making the best of the time spent with his daughter Samaya.
While the father-daughter duo is used to entertaining themselves outside on their home by going to restaurants, theme parks, or movie theatres, Jaleel has embraced unique activities to bond with her amid quarantine.
Jaleel admitted that he was trying to find ways to keep his daughter entertained over the summer when he came up with his latest idea.
In a heartwarming post, he shared photos of a surprise he presented to Samaya and her friend. The "Family Matters" star revealed that he bought a design kit for shoes from celebrity shoe designer, Dominic Ciambrone.
While sitting in what appeared to be one of the locations for Surgeon Studios, Samaya and her friend had laid in front of them, shoelaces, stickers, beads, and glue and markers for their unique activity.
Jaleel shared several photos from their crafting session. The first showed Samaya's adorable reaction to her gift. The second captured Jaleel looking lovingly at his daughter as she prepared to open the kit.
The proud dad shared another photo of Samaya looking focused as she worked on creating a drip effect on her white Nike sneakers with an ink pen.
The final photo displayed the young girls finished product as they posed in a parking lot with their custom sneakers. Samaya went for black and red shoelaces with the drip effect coming off the Nike logo, while her friend went for a floral touch.
One fan praised Jaleel for a job well done in picking the perfect activity for the young girls; they commented, "you've done it again!"
A fan also added, "OMG amazing! My son would love this. Your daughter is your mini-me!" Another person gushed over Samaya's reaction to her surprise art activity.

A fan commented on photos of Jaleel White with his daughter Samaya White and her friend at Surgeon Studios | Source: Instagram.com/jaleelwhite
Only days earlier, Jaleel
shared a video
of himself treating Samaya and her friend to a camp out as part of the many summer activities he planned for them.
As always, food was involved for the adorable pair to enjoy. The actor shared photos of them digging into a specially ordered Detroit style pepperoni pizza.
Please fill in your e-mail so we can share with you our top stories!