See How Michael Strahan Plans to React When a Boy Begins Talking to Her Daughters (Photo)
Former NFL star Michael Strahan is protective when it comes to his daughters. The father-of-four shared a photo showing how he reacts when a boy tries to talk to his daughter and it is cute and funny at the same time!
Michael Strahan has a clear message for the boys who try to pursue his beloved daughters. The former NFL  shared a snapshot alongside his twin daughter Sophia, making it known how his reaction is going to be like when someone tries to woo his daughters. 
The father-of-four also reminded his fans that he was once a football player in case the message does not go across loud and clear. It is rare for the actor to share photos of his daughters on social media, but when he does, he always makes it memorable.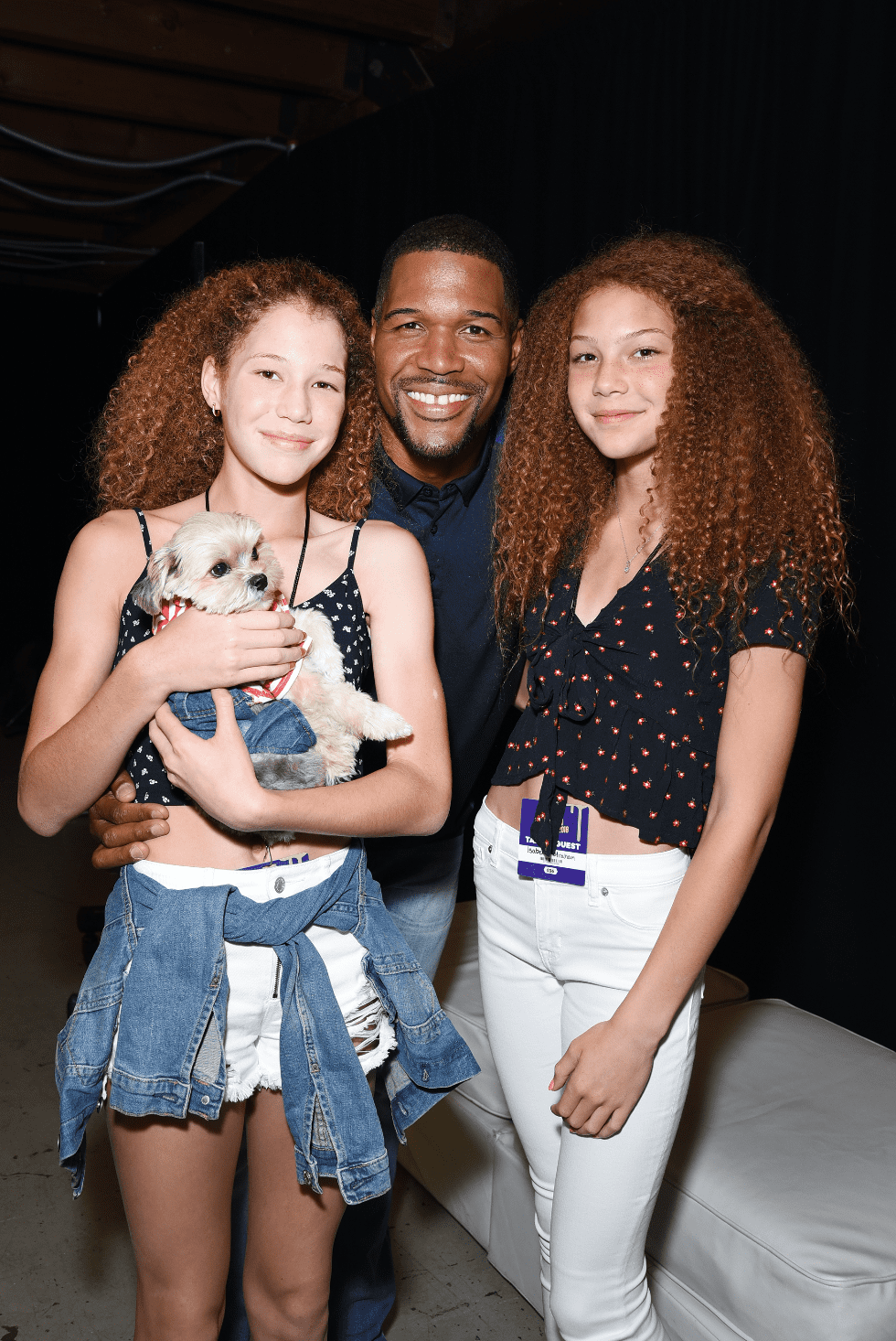 NO MESSING WITH HIS KIDS
The former New York Giants star is not currently married, but he is a doting father to all his kids he had with his ex-wives, Jean Muggli and Wanda Hutchins. 
Strahan has admitted in the past that his kids are the source of his strength.
Strahan's twins, Sophia and Isabella, were born out of his marriage with Muggli. They were married from 1999 to 2006. He welcomed his oldest kids, Tanita and Michael Jr., when he was married to Hutchins from 1992 to 1996. 
Strahan has admitted in the past that his kids are the source of his strength. He loves being with them and family means more than anything to him. 
FAMILY ABOVE ALL
In an interview with "PEOPLE," the proud father shared that his children have given him one of the most valuable lessons in life. 
"Sometimes life gets serious for us as adults, but looking at my kids, it lets me know that you're allowed to have fun — you're allowed to have mindless fun."
The "Good Morning America" co-host went on to tell "PEOPLE" that he is always willing to learn from his young ones. His stance towards parenting was inspired by his mom and dad. 
"The most important thing my mother and father taught me: respect."
He thinks that it is important for kids to be able to have fun around their family like he still does. If there was one parenting advice that he could give, it would be to enjoy being a parent to the fullest. 
Although he seems to be good at being a parent, he recognizes and feels like it is a challenging role. But despite everything, Strahan knows that it is all about figuring things out.