Savannah and Chloe Chrisley Wear Matching White Outfits in an Adorable Instagram Photo
Savannah Chrisley twins with her "forever girl" niece, Chloe, with matching white outfits as seen in a new image that she posted to Instagram. The duo looked nothing short of adorable.
Since Todd Chrisley gained custody of his granddaughter, Chloe Chrisley, the little girl has been a regular face on the social media pages of different family members.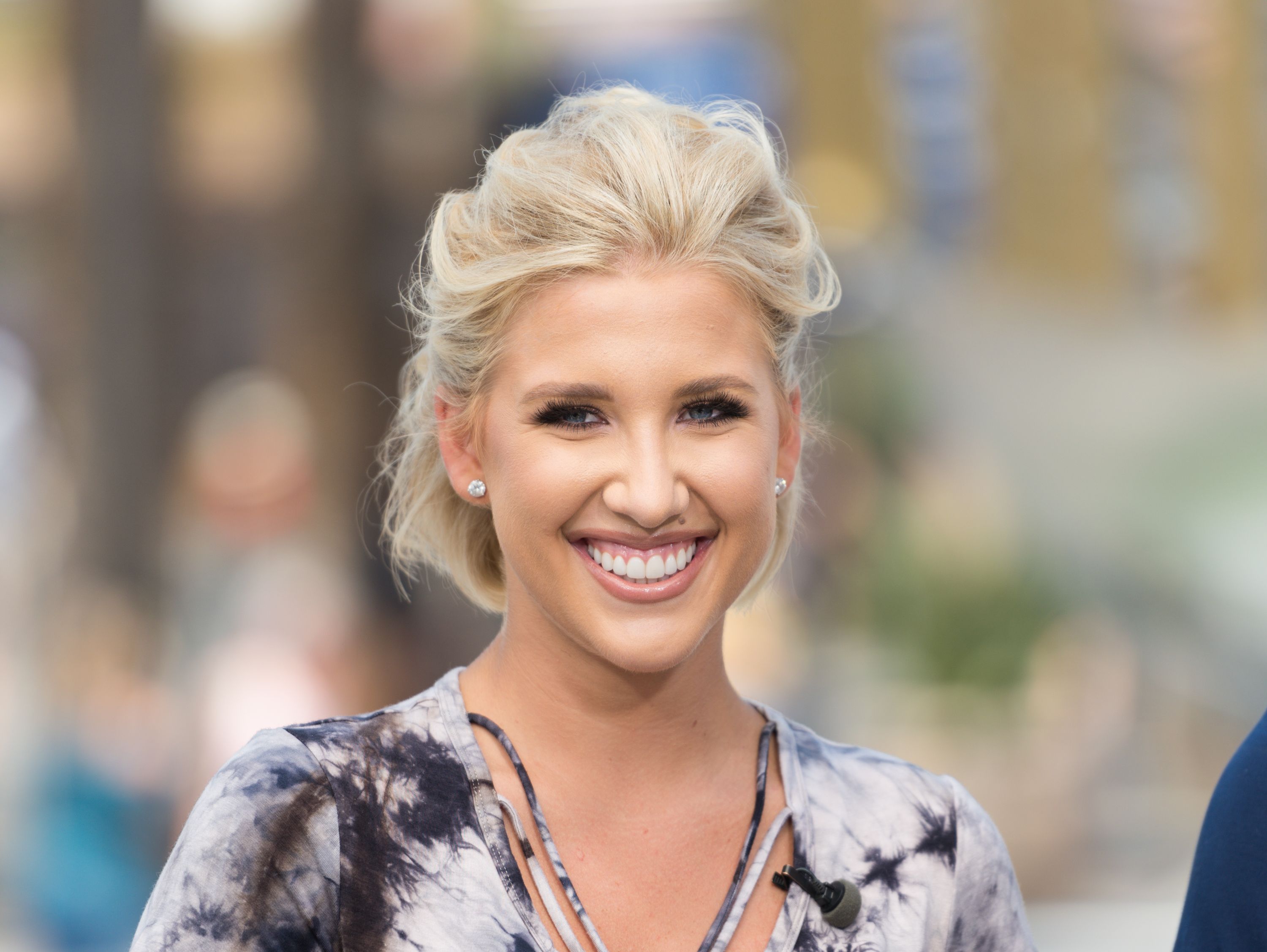 The little cutie most recently made her way to Savannah Chrisley's Instagram feed when the latter posted an image of them wearing matching white outfits. While Savannah's white top has two apples and the word "candy" written across it, Chloe's outfit is plain.
Back in June that Todd called out an Instagram user for making racist comments about Chloe — whose mother is black.
However, the difference is design doesn't stop them from looking like twins. The 7-year-old smiled in the post that her 22-year-old niece captioned, "My forever girl ••• She goes - "Sassy...I personally think that is a great photo for Instagram." 
According to Tennessean.com, Chloe is the daughter of Todd's son, Kyle, and his then-girlfriend, Angela Victoria Johnson. Angela first introduced her daughter to her grandparents when the tot was just six months old.
It wasn't long after that first meeting that Todd and his wife, Julie Chrisley, appealed for and were granted custody of the baby girl. Life and Style Magazine noted that the couple made that move due to Kyle's struggle with mental illness, drug addiction, and problems with the law. 
Back in May 2019, Kyle was arrested by Oklahoma authorities for possession of methamphetamine. Even though Todd claimed that he wanted to do what was best for Kyle, the latter accused his father of using his granddaughter to boost ratings for their hit show "Chrisley Knows Best."
Regardless of all the drama that has surrounded the 7-year-old, the Chrisley family has continued to show that they have her back. People Magazine reported that back in June that Todd called out an Instagram user for making racist comments about Chloe.
The moment occurred after the father-of-five used an image of himself and his granddaughter to declare that she would appear on an episode of the "Chrisley Confessions" podcast. Soon after the post was dropped, a user stated in the comment section that Todd should marry his own color as "it really screws up the kids."
After a quick "hello" to the user, Todd graciously replied, writing, "I hope that the lord lets you live long enough to see that color doesn't screw kids up, but ignorance and hate most certainly will."
The reality TV star's fans not only liked his response, but they also applauded him for maturely handling the troll.