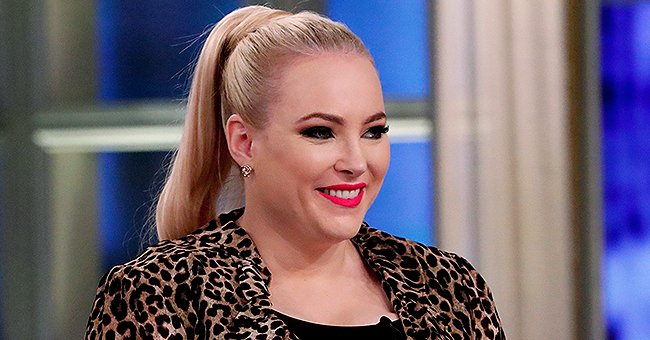 Getty Images
Meghan McCain Looks Back at When She and Husband Ben Could Still Go Out on Dinner Dates (Photo)
Meghan McCain reminisced about pre-quarantine days when date nights were still a thing with her and her husband, Ben Domenech. The photo featured the couple in a lovely all-black wardrobe.
On Thursday, Meghan McCain took to Instagram to post a photo for throwback Thursday photo with her and husband Ben Domenech. The talk show host showered thanks onto her partner of three years.
McCain, 35, is pregnant with the couple's first child. Due to the coronavirus pandemic, though, she's stuck at home. Thankfully, her husband has stepped up to take care of her.
MCCAIN AND DOMENECH'S DATE NIGHT THROWBACK
"[Throwback Thursday] to when we could still go out to dinner," wrote McCain in the caption. She thanked Domenech for treating her while "bloated, knocked, [and] swollen."
The doting wife wore a black dress in the photograph. The piece featured a lace design on the shoulder and at the slit of the leg. She wore a black jeweled headpiece to accessorize.
Meanwhile, Domenech was donned in a black tuxedo with brown shoes. He looked smart with his hair slicked back. The pair stood on a large staircase and smiled.
COVID-19 has not only prevented McCain from going out with her beau, but it's also prevented her from working at the studio for "The View." The host was told she should stay home for the safety of her unborn child.
McCain's alternative means viewers get to see her husband more often, and this has sparked the curiosity of fans about The Federalist blog founder. After digging, some things came to light.
DOMENECH'S PAST AND HOBBIES
For instance, the public learned of at least two scandals Domenech was involved in. The first was claims of plagiarism around the time he began working for a blog called Red America. He left three days after being hired.
The second controversy arose when Domenech wrote about the alleged sexual orientation of Supreme Court Justice nominee Elena Kagan. He would follow it up with an apology piece.
Elsewhere, fans know that Domenech enjoys fishing and shooting with his wife. And, before he passed, Senator John McCain gave his public approval of the blogger on television.
MCCAIN DESCRIBES MARRIAGE IN QUARANTINE
The pair have been married since November 2017. Like many couples, quarantine has brought its challenges to their union. In May, McCain described quarantine with her other half as being "like marriage on acid."
Thankfully, McCain chose someone who is ideally suited for her in that they can talk about the news and other interests without getting bored. "It's become the baseline for our relationship right now," she stated.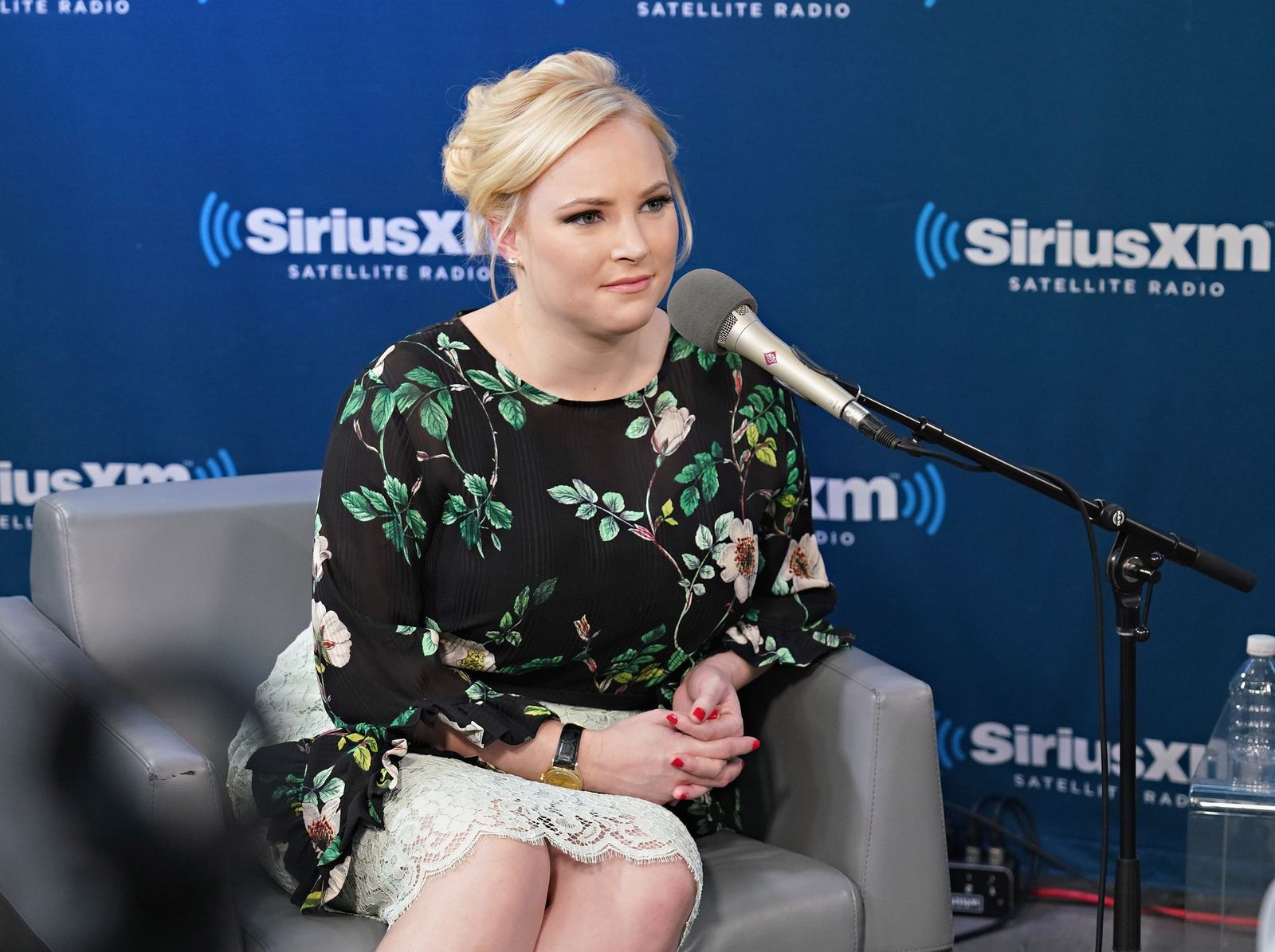 Meghan McCain joins host Julie Mason during a SiriusXM event on February 5, 2018 | Photo: Getty Images
McCain has credited the writer with helping her through the death of her father back in August 2018. She notes that while she could have married for money, she married for love, and that helped a lot.
UPDATE ON HER UNBORN CHILD
While navigating quarantine, McCain gives fans updates about her pregnancy now and then. Last month, she made a funny comparison of her babies' movements.
"The View" co-host wrote on her IG stories, "My baby moves around inside me all day like a wildcat..." She continued to describe the feeling, saying that she'd expect nothing less from her and Domenech.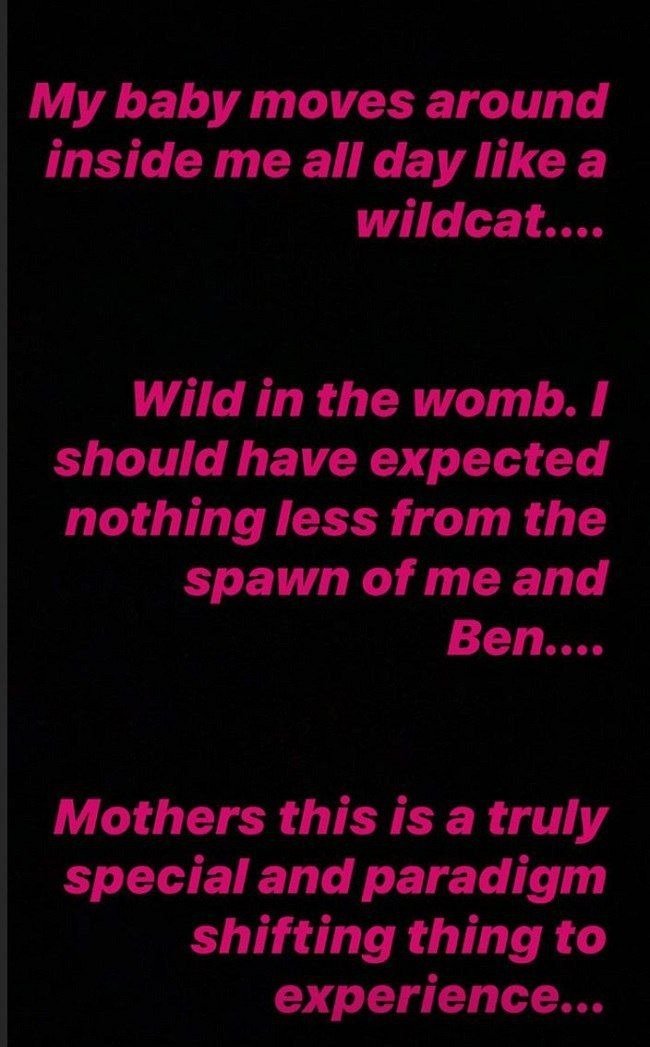 Meghan McCain's Instagram story with pregnancy update | Photo: Instagram/ Meghan McCain
She then went on to praise the unique experience that all mothers go through. Based on the announcement, fans can expect McCain to give birth sometime in the fall. She hasn't confirmed a due date.
Please fill in your e-mail so we can share with you our top stories!