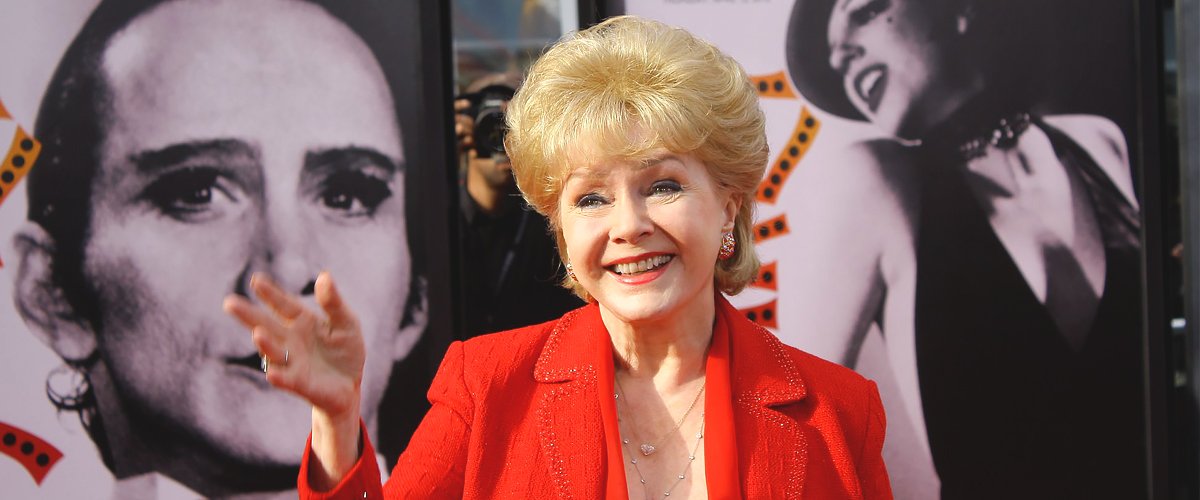 Shutterstock
Debbie Reynolds Said She Wanted to Be with Late Daughter Carrie on Her Deathbed — inside Her Final Days
Late actress and singer Debbie Reynolds, best known as Molly Brown in "The Unsinkable Molly Brown," passed away only one day after her daughter, Carrie Fisher, died.
Carrie, also a talented actress mostly known as Princess Leia in the "Star Wars" franchise, died of a massive heart attack on December 27, 2016. She was 60 years old.
Things between both actresses used to be complicated.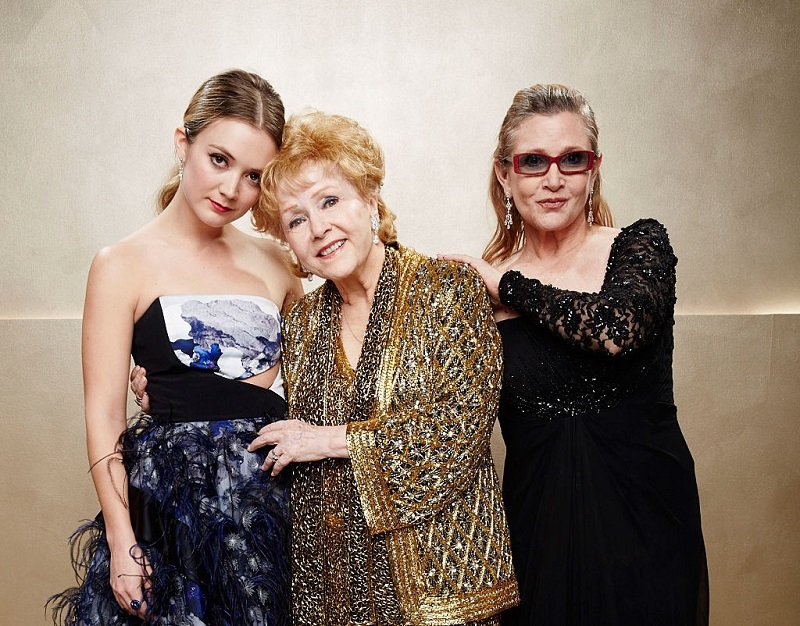 Billie Lourd, Carrie Fisher and Debbie Reynolds on January 25, 2015 in Los Angeles, California | Photo: Getty Images
The following day, Debbie and her son, Todd Fisher, got together at his Beverly Hills home to arrange the funeral. What nobody could have expected, though, was that Debbie would suffer a stroke that would end her life at age 84.
Soon after Debbie Reynolds' death, Todd revealed that his mother's final words were that she missed Carrie so much and that she wanted to be with her again.
Todd pointed out that the death of the "Star Wars" star, who spent a few days in the hospital before dying, was "too much" for Debbie. He added that Debbie told him that she wanted to be with Carrie about 15 minutes before the stroke. Todd said:
"The only thing we're taking solace in is that what she wanted to do was take care of her daughter, which is what she did best."
Apart from that, he pointed out that Debbie spent most of her life caring for Carrie, which is why he believes that his mom wouldn't know what to do after Carrie's passing.
Less than two years after the deaths of Debbie Reynolds and Carrie Fisher, Todd was interviewed by Megyn Kelly in the "Today Show" wherein he talked about his book "My Girls" and shared some details on his mom's final hours.
He confessed that when Debbie said that she wanted to be with Carrie, he thought she was speaking "ethereally."
During her final hours, Debbie was telling Todd all the things that she wanted him to handle, including that she didn't want a "big, fancy memorial tomb."
DEBBIE AND CARRIE'S COMPLICATED RELATIONSHIP
Even though Debbie and Carrie had a good and loving relationship at the end of their lives, things between both actresses used to be complicated, something that Carrie explained in her memoir "Wishful Drinking."
The "Star Wars" star pointed out that going out in public with her mother was hard because she was too famous, and she felt as if Debbie belonged to the world.
For Carrie, it was like being in a parade where having a private time with Debbie was almost impossible. Things were not much better at home, unfortunately.
Since Debbie Reynolds used to work very hard, she would spend a lot of time sleeping at home. For all those reasons, both Carrie and her brother Todd wanted as much of her time and company as possible, so they would do unusual things.
In Carrie's case, she would sleep on the floor (on the rug) next to Debbie's bed. Todd, on the other hand, used to sleep on the couch near her window. To avoid waking her up in the morning, they would creep out of her room.
According to Carrie, their relationship got complicated over the years because both actresses were always open and honest.
CARRIE WAS PROUD OF HER MOTHER
Debbie told Oprah Winfrey in 2011 that the lowest point in her and her daughter's relationship happened when they found out that Carrie was bipolar. Debbie added:
"That was very hard. How is she going to get along in life? How can I help her in life? All I could do is love her and always shall."
Fortunately, they sorted out their problems, and Debbie Reynolds' daughter even admitted to being proud of her mother for being an "immensely powerful" woman who taught her how to "sur-thrive" in life.
Please fill in your e-mail so we can share with you our top stories!